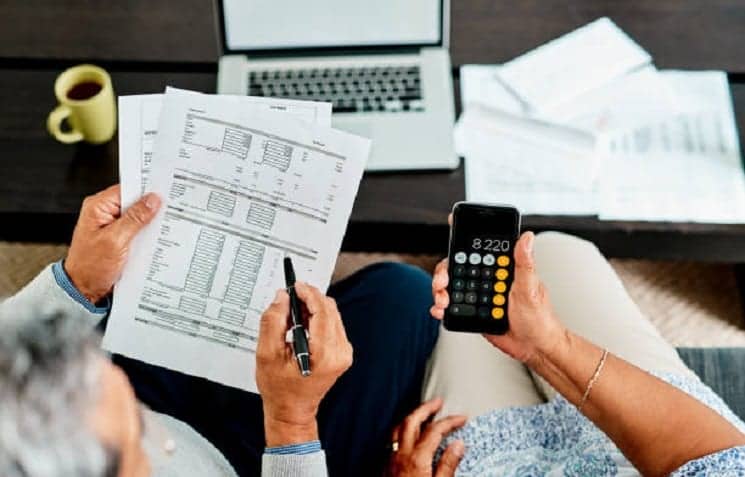 We're hitting that point in aging where the Baby Boomers are joining our senior ranks in ever-growing numbers. And they're watching many of their retirement plans shrink as our economy continues to absorb shock after shock.


For sure, there are occasional bright moments. Like the day recently when the U.S. announced it would dump dollars into the international currency markets to stave off a collapse of European economies. The American stock market shot up instantly. And while that was a welcome sign, there is little to support a continuing upswing.
After all, the only place the U.S. can get money to give the floundering Europeans is from U.S. taxpayers – present and future generations.
Seniors Do Not Need Defending?
It's a far cry from the boom days a couple of decades back when it was easy to make money and, hopefully, stash some away for the retirement years. Just where you stashed it determines what you have to live on today as you enter the retirement years.
THE BIG Question… Did you save enough for retirement?
I did fairly well in life. My retirement planning consisted of buying an annuity, payable beginning at 65, and waiting until I was 65 to collect on my Social Security to maximize my payments. I stashed little else away, preferring to spend it on doing things I enjoyed doing while I had the cash – and the health – to do it.
Did I save enough? At the time I set out my plan, I thought I would be able to. Today, thanks mainly to inflation, I missed the mark a bit. But I have a very short Bucket List thanks to my younger-age adventures. Worth noting is that my annuity has paid off much more handsomely than equities or other investments. I am 75 this year, have already collected my principal, and the checks will continue to be here the first of each month for as long as I live.
Do I live uncomfortably? Not by a long shot. I live in a nice apartment home on the 16th fairway of a golf course in Florida. Am I desperate for food, clothing, etc.? Again, not by a long shot, but I have had to make some adjustments.
Live where you can afford to live comfortably
The major adjustment was to move from one of the most expensive places in Florida – the Florida Keys – to a less expensive area. In my case, the small city of Lakeland in west-central Florida between Tampa and Orlando on Interstate-4.
It was the best plan I could come up with to offset the loss of purchasing power I had experienced in my short-sighted retirement strategy. And certainly, one that can help Baby Boomers compensate for some of the market losses they have taken in their retirement accounts as they enter the Golden Years.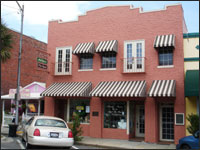 I've spent my times in the big cities, so returning to the less-populated urban areas was a pleasure for me. Lakeland didn't get chosen by chance. When we decided to liquidate everything we had in the Florida Keys and move upstate we spent a little over two years visiting at least 20 other areas of Florida before we settled on Lakeland.
I never wanted to live in an "adult" community, although we looked at several. I enjoy life more when there is a general population around, including old farts and kids. We found that in Lakeland.
What we also found was a good bus system and an Amtrak station. Let's face it; if we live long enough, they are eventually going to take our driver's licenses away. Public transportation is a big plus as one enters one's senior years.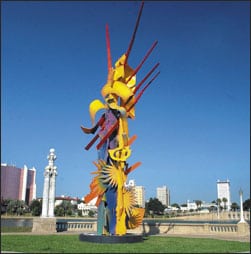 We also found a good library system and cultural offerings. For a city of about 100,000 – about twice that taking in the unincorporated areas surrounding it – Lakeland has a City Center that is visited constantly by the big name entertainers passing through Florida. The only drawback is that I am reluctant to spend $100 or more a seat these days to see them. I'd rather spend my time in the local art galleries, attending one of the many free cultural performances available, or admiring the buildings of Frank Lloyd Wright at Florida Southern College.
Consider availability of good medical care
As we age there are always the concerns about medical care. I am a block from a primary physician that accepts my Medicare Advantage Plan, two miles from a top cancer center, less than three miles from a good regional medical center and hospital, a dozen miles from a Veterans Administration Clinic and 35 miles from a major VA hospital.
Even with a bout with cancer and a lot of surgery and constant follow-up, I have not laid out more than $250 a month for medical care in the past year. That will drop to less than $100 a month early in 2012.
My wife had other demands. She insisted anywhere we moved had to have a Winn-Dixie grocery store, a Big Lots, and a Barnes & Noble bookstore nearby. We weren't here a year when Barnes & Noble closed its doors. She got a new Kindle Fire for Christmas and that has helped solve her problem along with her weekly visits to the public libraries to gather an armload of books.


If you are trying to make up some shortfalls in your retirement plan then these small cities and even rural areas are a good place to look. They are no longer boarded up downtown streets with a few cars here and there. Today many of them have been revitalized and thanks to super retailers like Walmart almost all offer a bundle of savings that help stretch your dollars.
Keep expenses under control
There are a zillion ways to cut back on costs. Take cars; I don't drive new ones. We have a couple of dependable used ones and since they are paid for, our insurance costs are minimal. If we need a new vehicle for a trip or other use we can rent one for a week for less than a monthly payment would be on buying one.
I no longer hump it to pay my real estate taxes and high homeowners insurance premiums for all the hazards we faced in the Keys. Now I rent rather than own – no taxes, no insurance to speak of and certainly no maintenance – especially keeping up with the yard work and landscaping.
My rent on a two-bedroom, two-bath, "luxury" apartment on the 16th fairway of a beautiful golf course costs me less than my monthly taxes and insurance cost me on a home in the Florida Keys. In four years my rent has been raised less than $25 a month thanks to the overstock of housing on the market and the declining economy. I can handle this comfortably until they haul me off to the home or the incinerator.
Play the "dollar-a-meal" game
I figure a person eats about 100 meals and snacks a month. With every conceivable grocery store chain within a two-mile radius, I make a game of trying to keep the grocery bill down to $1 a meal by shopping the bargains they are constantly listing. Just today, because I saw some hamburger on sale for less than $2 a pound I made a pot of chili that will provide at least six meals for my wife and me for less than $6!
I don't consistently hit that low a cost mark but we certainly don't starve. Our doctors are constantly telling us to "lose weight!"
One of the things the doctors do love is the fact we eat a lot of fresh vegetables. They are constantly available in this more rural area where truck farming is a big business. We indulge until our hearts are content at a fraction of the cost of buying fruits and vegetables at "city" prices.
I find plenty to do. I pursue hobbies and avocations just as I have most of my life and all of them at discount rates compared to the more expensive, and more heavily populated, areas in which we have lived.
Sliding into "home" base
When it comes time to go to "the home" I've found a way to cover that. Among all the organizations I have belonged to over the years, there are several that have good assisted living programs. I would encourage anyone moving to a new area to look back into those groups to which you have belonged – the Elks, Moose, Masons, etc. – over the years.
Many provide extraordinarily low, and even no-cost arrangements to accommodate us in our final years. Much depends upon your financial situation at the time. If I have it figured correctly. I am going to slide into home base on a pretty empty checkbook. That will leave a couple of pension checks to give them to keep me until the end. And they will.
So, maybe I didn't save enough by a lot of people's standards, but I'm going to make it comfortably to the end. It took a move to a less costly location to make it work. It's a course I recommend you look at if you're trying to figure out how to make up a lack of growth in your retirement investments just at the time you're ready to cross the magic line into seasoned citizenship.
Our Sponsors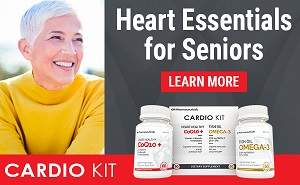 Cardiologist Developed and Recommended
---
Your ad could be here.
About
This top-ranked site now has over 4,000 pages of humor, nostalgia, senior advocacy and useful information for seniors 50+. Updates weekly!
The daily e-zine for everyone over 50 who feels way too young to be old.
"...the perfect mix of Andy Rooney, Dave Barry, and Garrison Keilor, combining knee-slapping humor with useful information and genuine compassion."
Retired.com
"Thousands look to and trust Suddenly Senior. Other Websites pale in comparison to the real-life, intimate look into senior lives. What sets apart Suddenly Senior is its blistering honesty and its incomparable encouragement. Millions need guidance."
Suzette Martinez Standring
"Best Senior Site ever on the Web! Great, up-to-date information on how seniors can save money on drugs. Wonderful nostalgia. Hard-hitting senior advocacy pieces that get read in high places. Wonderful humor. It's all at Suddenly Senior."
Alexa.com
KUDOS
Now read by 3.1 million in 83 newspapers from Florida's St. Petersburg Times to the Mumbai, India News.