US Healthcare that is twice as costly as other developed nations that provide Healthcare to all their citizens cannot be fixed unless we define the root cause of the problem.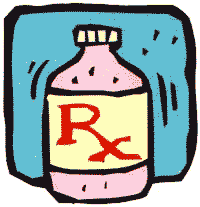 We spend in excess of TWO TRILLION dollars a year on Healthcare in the US. The continued concept of cost shifting and/or throwing taxpayer money at the problem only further distorts a sick and over used convoluted system of medical treatment.
The current example of the Democratic initiative to have HHS negotiate Medicare D prescription prices fall short of the target when the law will not allow the formation of a national prescription formulary similar to the VA program.
The Democratic approach only indicates that election fund raising money from Big Pharma is just as important to them as it has been to the Republicans. So much for real hope from the Democratic Congress to begin to fix Healthcare.
The root cause of our Healthcare crisis is the failure of our Institutions both Public and Private to follow policies and procedures that enhance the efficient use of both human and financial resources for the benefit of the American Public.
It begins with Academia from grammar school educators who fail to teach our children about physical fitness, nutrition and hygiene to our Colleges of Medicine that neglect to teach and train our physicians about their responsibility to treat the whole patient for the benefit of the patient and not the institution or their own personal welfare.
It is also necessary that our professional institutions such as the AMA who will not demand that RX Consumer Advertising be banned, as well as the many Specialty Physician groups examine their policies that all too often are designed to enhance a ego centric position on medical policies and procedures that negatively impact the delivery of good affordable medical care to the patient.
It is shameful that the FTC has to continually censure Physician Groups for price fixing. Physicians and other professionals who are inept and not qualified should not be allowed to practice.
Our Public Institutions such as Public Health, NIH and the FDA must reexamine their role and effectiveness in protecting the American public from dangerous drugs and devices.
When there is general agreement that 30 percent of all surgical procedures are unnecessary, that we are over tested, that our elderly are over medicated and 100's of thousand die needlessly each year due to the inefficiency of our medical procedures and practices demand that action be taken to stop this carnage.

It is time for a concerted effort to remove the fraud, greed and waste and incompetence from our Healthcare system. See Death by Medicine
On September 29, 2006, Congress and the President received a report the Congress had commissioned on how to fix Healthcare. The 6 Goals found in the report called "Health Care That Works for All Americans" are admirable, but the report did not address how to fix the basic exorbitant costs that make the current system unaffordable to many Americans.
It is up to our President to become a leader to call for a National Conference of all our Institutional leaders both Public and Private to assemble for a National Congress to change a Healthcare system that is sucking the scarce economic resources from our country, and allowing us to be classified as a third world country in terms of Healthcare.
The muffled Surgeon General of the United States should be demonstrating leadership on this issue. None of this will happen unless the Physicians of this country in concert come together and demand change for the better for their patients. If action is not taken, American Healthcare will be exported to other nations who manage their system well.
Tom. Braun, Pharmacist, Buyer, Marketing Executive for a Major Drug Chain. Active for over 45 years in Pharmacy.
Legal Stuff: Permission is granted to all to reproduce this document in whole and redistribute to all that are as concerned as I about the future of our Medical system that has so many superior attributes that is operating under needless dark clouds of distress.
Disclaimer – This document is informational in nature. Medical advice should be secured through your physician.
About
This top-ranked site now has over 4,000 pages of humor, nostalgia, senior advocacy and useful information for seniors 50+. Updates weekly!
The daily e-zine for everyone over 50 who feels way too young to be old.
"...the perfect mix of Andy Rooney, Dave Barry, and Garrison Keilor, combining knee-slapping humor with useful information and genuine compassion."
Retired.com
"Thousands look to and trust Suddenly Senior. Other Websites pale in comparison to the real-life, intimate look into senior lives. What sets apart Suddenly Senior is its blistering honesty and its incomparable encouragement. Millions need guidance."
Suzette Martinez Standring
"Best Senior Site ever on the Web! Great, up-to-date information on how seniors can save money on drugs. Wonderful nostalgia. Hard-hitting senior advocacy pieces that get read in high places. Wonderful humor. It's all at Suddenly Senior."
Alexa.com
KUDOS
Now read by 3.1 million in 83 newspapers from Florida's St. Petersburg Times to the Mumbai, India News.