Old age is catching up with me,
I'm running as fast as I can.
I'm losing ground and can see,
years fly faster than I planned.
I ignored the sagging visage,
the invading wisps of gray.
No way do I envision,
what the mirror has to say.
I'm locked into a time frame,
who is this person that I see?
This has to be a mind game,
my brain says I'm thirty-three.
My running shoes are showing wear,
as I'm slowly being overtaken.
One day I will awake and stare,
thinking I must be mistaken.
This aging person can't be me,
though I really should admit it.
What's happening to the girl I see,
I'm in denial and don't regret it.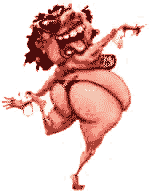 ---
Meg says about herself: I am from a rural area in northeastern Wisconsin. Close enough to Green Bay to be a Packer backing Cheesehead. I guess I have always written but did not take it seriously until being widowed and found writing a great way to fill those empty moments. I have been published in several anthologies and I have a website of my poetry. I hope you enjoy my muses strange wanderings.
For more of Meg's poetry, go to https://poetrypoem.com
Sponsored Links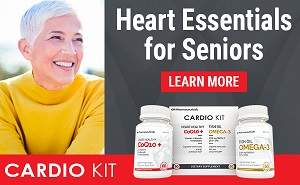 Cardiologist Developed and Recommended
---
Your link could be here.
About
This top-ranked site now has over 4,000 pages of humor, nostalgia, senior advocacy and useful information for seniors 50+. Updates weekly!
The daily e-zine for everyone over 50 who feels way too young to be old.
"...the perfect mix of Andy Rooney, Dave Barry, and Garrison Keilor, combining knee-slapping humor with useful information and genuine compassion."
Retired.com
"Thousands look to and trust Suddenly Senior. Other Websites pale in comparison to the real-life, intimate look into senior lives. What sets apart Suddenly Senior is its blistering honesty and its incomparable encouragement. Millions need guidance."
Suzette Martinez Standring
"Best Senior Site ever on the Web! Great, up-to-date information on how seniors can save money on drugs. Wonderful nostalgia. Hard-hitting senior advocacy pieces that get read in high places. Wonderful humor. It's all at Suddenly Senior."
Alexa.com
KUDOS
Now read by 3.1 million in 83 newspapers from Florida's St. Petersburg Times to the Mumbai, India News.