The Food Revolution that the FTC and USDA Ignore
I doubt most Americans know that there are food retailers that sell mostly organic foods processed and packaged with no chemicals or drugs added or used in the food growing or raising process. Food retailers named Whole Food, Wild Oats, Henry's and Sprouts are becoming the place to shop, but the FTC doesn't like it.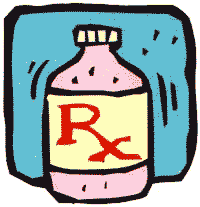 Recently, Whole Food announced that they were going to buy Wild Oats. The FTC turned down their request and a court battle ensued. A judge ruled that this merger was not anti-competitive since the traditional food retailers such as Safeway and Wal-Mart sell organic food products raised or grown without the use of chemical pesticides, herbicides, antibiotics, etc.
It was the right decision.
The annual healthcare bill in the US is about 2-trillion dollars, with diabetes costing more than $150-billion dollars. What is not linked is that twice that amount is spent caring for and treating diseases that originate from being diabetic. Almost 1/2-trillion dollars in the healthcare costs are due to the American lifestyle and the obesity crisis that is developing in this country.
The problem is that the United States Department of Agriculture food policies encourages the sale and production of foods high in sugar and corn syrup.
In turn, diabetes becomes the major healthcare problem that can be solved if the USDA recognized that their current food policies, which are influenced by the corn and sugar producers, are the main culprit. So many products that we consume – including soda pop, salad dressing, and ketchup – have sugar and/or corn syrup added to make them more palatable.
It is estimated that Americans consume about 160 pounds of sweetener per capita per year, with corn syrup becoming a greater portion of the total sweetener consumption in recent years. Over 80 percent of this sweetener consumption is added to the processed foods or drinks we consume.
Many individual foods provide large fractions of the USDA's recommended sugar limits: a typical cup of fruit yogurt provides 70 percent of a day's worth of added sugar; a cup of regular ice cream provides 60 percent, a 12-ounce Pepsi provides 103 percent, a Hostess Lemon Fruit Pie provides 115 percent, a serving of Kellogg's Marshmallow Blasted Froot Loops provides 40 percent, and a quarter-cup of pancake syrup provides 103 percent.
In summary, it is estimated that the average American consumes double the amount of sugar healthy for them. Consequently, more and more Americans are seeking out food retailers that screen food products for their healthy contribution to the American diet and eliminate those that are deleterious. It saves a lot of label reading when shopping for food.
The food revolution that is coming is being driven by the informed individual who is tired of waiting for our federal government to change national health policies that impact all of us and especially our children through the foods that they are offered in the schools.
Go to www.diabetes.org for more information on how to better manage your lifestyle for health.
Our health is far more important to us than it is to the medical professionals that have been appointed to run our federal health institutions. While they are supposed to be working to improve our quality of life and health, often they are hired from the very industries that are killing us.
That we now rank a low 41st in quality of health on a world basis is proof.
Tom Braun
Retired but not yet senile!
T. Braun, Pharmacist, Buyer, Marketing Executive for a Major Drug Chain. Active for over 45 years in Pharmacy.
Legal Stuff: Permission is granted to all to reproduce this document in whole and redistribute to all that are as concerned as I about the future of our Medical system that has so many superior attributes that are operating under needless dark clouds of distress.

Disclaimer – This document is informational in nature. Medical advice should be secured through your physician.
Senior Citizen Contest
Win Our $1k Grand Prize
Weekly prizes awarded
About
This top-ranked site now has over 4,000 pages of humor, nostalgia, senior advocacy and useful information for seniors 50+. Updates weekly!
The daily e-zine for everyone over 50 who feels way too young to be old.
"...the perfect mix of Andy Rooney, Dave Barry, and Garrison Keilor, combining knee-slapping humor with useful information and genuine compassion."
Retired.com
"Thousands look to and trust Suddenly Senior. Other Websites pale in comparison to the real-life, intimate look into senior lives. What sets apart Suddenly Senior is its blistering honesty and its incomparable encouragement. Millions need guidance."
Suzette Martinez Standring
"Best Senior Site ever on the Web! Great, up-to-date information on how seniors can save money on drugs. Wonderful nostalgia. Hard-hitting senior advocacy pieces that get read in high places. Wonderful humor. It's all at Suddenly Senior."
Alexa.com
KUDOS
Now read by 3.1 million in 83 newspapers from Florida's St. Petersburg Times to the Mumbai, India News.