Romance
Please Send Me Flowers, Not Emails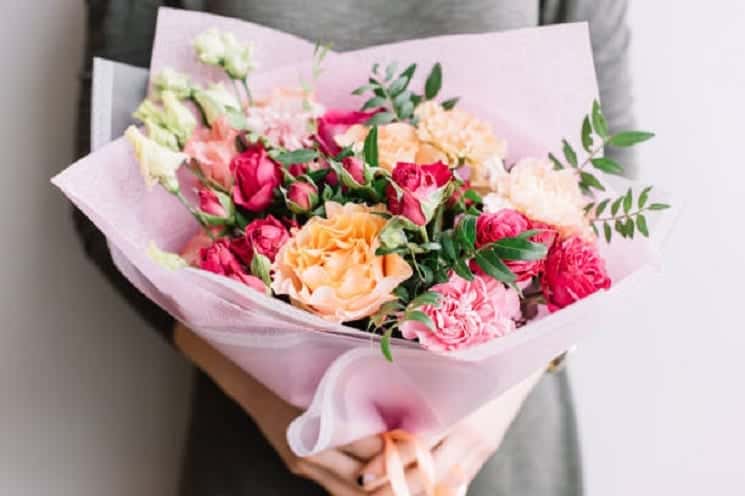 Before you send me an email, please consider making it a flower.
I have been "saved" enough for one lifetime. I don't really care if my fundamental appendage is inadequate. Also, I wouldn't know what to do with it if I won the "Instant Winner" jackpot. I regularly say a prayer for our troops. And I don't believe any "miracle" is going to occur in two days if I forward any given email to "every address" in my file.
My Inbox gets jammed with literally hundreds of such nonsense emails weekly. I ignore many of them with a little help from my spam sorter.
But, all emails are not spam so to speak. They find their way into my Inbox because they are attached to some email address that has had past access to me.
I know there are some religions out in which "witnessing" is required. Therefore, I cut some slack for some of my friends who are so inclined. Most know that I don't tolerate the "My God is better than your God" thing. Some keep trying because it seems to be required of them if they want to get to Heaven.
Many times, though, their emails contain admonitions. They're often backed by citations from the Bible, that the Devil is some way going to get a grip on me if I don't quickly send off the message to a dozen or so people in the next 10 minutes. Therein lies the rub.
Scam Artists
With exception of the Viagra peddlers, I don't think anyone abuses email any more than the religious zealots. And too often they are the victims or their own zeal than the witnesses of it. People who fall into this category seem to be the most vulnerable to scam artists.
These scam artists aren't particularly looking to get rich quick off the religious zealots; they just recognize these people are one of the most abundant sources of live email addresses to be found.
I'd be willing to bet many of the religious emails that get forwarded to me never started out in any church office. Most were probably cobbled together by some person with a little knowledge of the Bible. They have a big desire to accumulate massive email lists of people who are known to part with a dollar or two on a regular basis. They don't have the church coffers in mind, though.
What they have in mind is peddling their own version of the "Get Rich Quick" scams. They're selling the lists of the live email addresses they accumulate to other scam artists.
Regardless of whatever condemnation I am promised for not forwarding an email, I rarely forward any if I do not know the original source. And I never forward an email without first stripping it of any email addresses or any material in the email not pertinent to the message contained in it.
That helps block some of the access intruders have built into the emails. It enables them to search and download data from your files or those of anyone you forward their message to.
Sending Flowers
What I have done instead is started sending flowers to people with whom I want to stay in touch — digital flowers that is.
I wasn't always a flower nut. I used to mow the town cemetery in the small town in Ohio where I was raised. It was 18 acres a week for $2 a day with one of the first gas-powered rotary mowers.  The little old ladies in town were always upset with me because if it didn't have a bloom on it it got mowed.
After living 25 years in the Florida Keys and the sub-tropics where something is in bloom every day, I learned to appreciate the beauty in God's colorful creations and the warmth and comfort it can deliver.
Thanks to this same computer that delivers all those annoying emails, I have the world's biggest virtual flower garden from which I can pick endlessly.
Simply Google "Free Flower Photos" and you'll find more beautiful pictures of flowers than you could ever envision. Download a few and tuck them away. [Editor notes: be careful if the file you download appears suspicious if it is a GIF or JPG image it should not ask you for permission to open it or have any strange filename extensions. Some viruses have been spread this way.]
Then, the next time you want to get in touch with a friend and don't have anything much to say, just send them a digital flower. Throw in a hug if you're so inclined and sit back and wait for the results.
You'll be amazed at the responses. My friends seem to love them, especially when they come on no certain occasion. It's simply as a remembrance from the heart.
Our Sponsors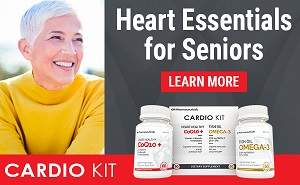 Cardiologist Developed and Recommended
---
Your ad could be here.
About
This top-ranked site now has over 4,000 pages of humor, nostalgia, senior advocacy and useful information for seniors 50+. Updates weekly!
The daily e-zine for everyone over 50 who feels way too young to be old.
"...the perfect mix of Andy Rooney, Dave Barry, and Garrison Keilor, combining knee-slapping humor with useful information and genuine compassion."
Retired.com
"Thousands look to and trust Suddenly Senior. Other Websites pale in comparison to the real-life, intimate look into senior lives. What sets apart Suddenly Senior is its blistering honesty and its incomparable encouragement. Millions need guidance."
Suzette Martinez Standring
"Best Senior Site ever on the Web! Great, up-to-date information on how seniors can save money on drugs. Wonderful nostalgia. Hard-hitting senior advocacy pieces that get read in high places. Wonderful humor. It's all at Suddenly Senior."
Alexa.com
KUDOS
Now read by 3.1 million in 83 newspapers from Florida's St. Petersburg Times to the Mumbai, India News.