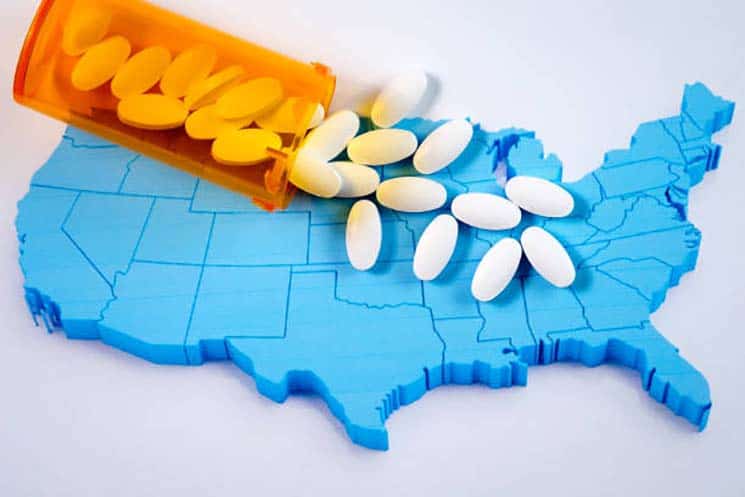 The news focus every day is on the Iraq War and not on domestic issues. President Bush's motivation to invade Iraq goes beyond terrorism and is seated in the concept that rapidly rising oil costs in this decade will topple the U. S. economy.
Our economy will be toppled not by oil but medical costs that are moving beyond most Americans ability to pay except for the rich. The fact that outsourcing of jobs beyond American borders as well as moving factories overseas is commonplace today is in part due to American business looking to reduce healthcare costs to stay profitable. Job creation is almost stagnant and jobs lost are being replaced with lower cost service jobs.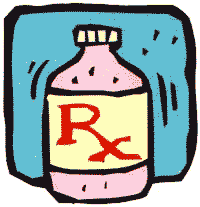 The recent announcement about higher costs in Medicare premiums is a sign it will get a lot worse before it gets better. Our governmental medical institutions such as the NIH, HHW, and FDA have all become politicized and have lost sight of their charter. The FDA, in particular, is Brain Dead due to Big Pharma manipulating their drug oversight by lobbying our Congressmen to change the rules to favor industry profits.
There is a lack of independent leadership at the FDA, and we now have an inexperienced politically connected young physician named Mark McClellan (brother is Scott, Bush's Press Secretary) to be the leader of Centers for Medicare & Medicaid Services. Their dad was Mayor of Austin, Texas. George W's hometown.
In the private sector, our medical institutions have also lost sight of their role and have become part of the problem, as well as the professional institutions that the physicians belong to. They have all ignored the cost abuses of the medical system with their silence because in many ways they are reaping the rewards of the system. Medical and Business ethics have become secondary to self-interest in many areas.
The most outrageous area is with Big Pharma. They play a major role in not only the direct cost abuses but also the resulting harm is done to millions of patients that are overmedicated or incorrectly medicated and require additional medical treatment and added medical costs to correct the drug-induced medical problems.
There are over 75 class action medical suits in progress against Brand Name prescription drugs. The magnitude of this problem is enormous.
Dr. Marcia Angell, M. D. has recently published a book called "The Truth about the Drug Companies" that documents their "Modus Operandi." Dr. Angell is a Harvard-trained physician who was the editor of the prestigious New England Journal of Medicine for over twenty years. She observed how the industry was manipulating the medical profession. She has put into context in an easy to understand manner a factual accounting of Big Pharma's role.
Big Pharma is a global business with 50% of its profit derived from U. S. operations because only the U. S. does not control prescription prices. They assured themselves that it would not change when they lobbied the Congressman in 2003 to pass the Medicare 2003 bill that does not permit Medicare to negotiate prices.
Big Pharma has a 17% profit margin and pays less income tax than most businesses because of legislated loopholes that they lobbied Congress to pass. It is well worth the read and you will be as angry as I when you are finished.
Our medical system is all about money and not good healthcare.
There are many good well-intentioned medical professionals that are caught in a medical system that needs rebuilding from the ground up.
We must demand that Congress start an immediate bipartisan effort to fix the system. Maybe the Congressman doesn't care since they have their own cushy medical program where they avoid the costly medical money problems that most seniors are faced with.
In any event, speak up and tell your Congressman you are feed up with this "laissez affaire" method of managing Healthcare in the U. S. The future welfare of our children and grandchildren are at stake, as well as the quality of life for the current seniors and the baby boomers that are coming of retirement age.
T. Braun, Pharmacist, Buyer, Marketing Executive for a Major Drug Chain. Active for over 45 years in Pharmacy.
Legal Stuff: Permission is granted to all to reproduce this document in whole and redistribute to all that are as concerned as I about the future of our Medical system that has so many superior attributes that are operating under needless dark clouds of distress.
Disclaimer – This document is informational in nature. Medical advice should be secured through your physician.
Senior Citizen Contest
Win Our $1k Grand Prize
Weekly prizes awarded
About
This top-ranked site now has over 4,000 pages of humor, nostalgia, senior advocacy and useful information for seniors 50+. Updates weekly!
The daily e-zine for everyone over 50 who feels way too young to be old.
"...the perfect mix of Andy Rooney, Dave Barry, and Garrison Keilor, combining knee-slapping humor with useful information and genuine compassion."
Retired.com
"Thousands look to and trust Suddenly Senior. Other Websites pale in comparison to the real-life, intimate look into senior lives. What sets apart Suddenly Senior is its blistering honesty and its incomparable encouragement. Millions need guidance."
Suzette Martinez Standring
"Best Senior Site ever on the Web! Great, up-to-date information on how seniors can save money on drugs. Wonderful nostalgia. Hard-hitting senior advocacy pieces that get read in high places. Wonderful humor. It's all at Suddenly Senior."
Alexa.com
KUDOS
Now read by 3.1 million in 83 newspapers from Florida's St. Petersburg Times to the Mumbai, India News.