In his State of the Union address, President Bush will devote some of the time to telling the American people how he will make the Healthcare cost bite a little less painful.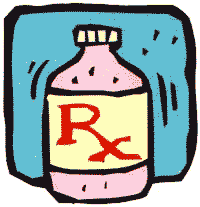 Currently, only those medical costs over 7.5% of your income qualify for a tax reduction on your income tax. Now, he wants to lower that percentage to an undisclosed number.
In addition, he will call for an expansion of the health savings accounts that can be put into tax-free accounts for paying the outrageous medical bills that are bankrupting unsuspecting families around the country on a daily basis. His third proposal is to extend the ability to carry health insurance from job to job. The problem is that too often, the new job pays less than the old and the cost of the health insurance is more than the individual or family can afford.
All these proposals are a "Band-Aid" approach and do not address the cost side of the problem. When Healthcare in the US cost twice as much as in other developed countries and doesn't deliver healthcare to over 50 million people, it is a system out of control.
His State of the Union address should be a Declaration of War on the causes of wasteful and expensive Healthcare that is not delivering good basic Healthcare to all citizens of the US. If he would have the same firm conviction as he has for prosecuting the terrorists around the globe, maybe then there is a chance that real change can be delivered to the American people on the cost of Healthcare.
Currently, we have a system that allows cheaters and special interests to profit, and the incompetent to continue to practice. In addition, we have a Public Health system that is defunct. It should be a vibrant basic delivery system for healthcare for all Americans.
All Healthcare professionals should be required to intern in the system before they are qualified to practice. On top of this we have an overmedicated, over treated and over tested patient system that is contributing to the high costs and unnecessary deaths that Healthcare is delivering to the American public.
It's time Mr. Bush stops going with the flow, and starts showing leadership in the Oval office. He is the only president that has not vetoed a bill passed by Congress. The crowing glory to this achievement was when he allowed the Transportation Bill to pass with over 6000 pork barrel projects buried with in it's tomb. President Regan vetoed a similar bill when it contained only 150 pork barrel projects.
It's time for Mr. Bush to stop listening to the special interests that have molded a Healthcare system for the benefit of a few, at the expense of us all. I certainly would like to hear Mr. Bush's explanation as to why the Health of Americans ranks 37th in the world, when we should be number one. It is shameful and needs to be fixed with real leadership. We don't need more Band-Aid approaches that just create more bureaucratic nightmares such as Medicare D.
---
T. Braun, Pharmacist, Buyer, Marketing Executive for a Major Drug Chain. Active for over 45 years in Pharmacy.
Legal Stuff: Permission is granted to all to reproduce this document in whole and redistribute to all that are as concerned as I about the future of our Medical system that has so many superior attributes that is operating under needless dark clouds of distress.
Disclaimer – This document is informational in nature. Medical advice should be secured through your physician.
About
This top-ranked site now has over 4,000 pages of humor, nostalgia, senior advocacy and useful information for seniors 50+. Updates weekly!
The daily e-zine for everyone over 50 who feels way too young to be old.
"...the perfect mix of Andy Rooney, Dave Barry, and Garrison Keilor, combining knee-slapping humor with useful information and genuine compassion."
Retired.com
"Thousands look to and trust Suddenly Senior. Other Websites pale in comparison to the real-life, intimate look into senior lives. What sets apart Suddenly Senior is its blistering honesty and its incomparable encouragement. Millions need guidance."
Suzette Martinez Standring
"Best Senior Site ever on the Web! Great, up-to-date information on how seniors can save money on drugs. Wonderful nostalgia. Hard-hitting senior advocacy pieces that get read in high places. Wonderful humor. It's all at Suddenly Senior."
Alexa.com
KUDOS
Now read by 3.1 million in 83 newspapers from Florida's St. Petersburg Times to the Mumbai, India News.