The St. Petersburg Times recently asked readers, "What's wrong with older women?"
Trouble is, anyone likely to answer such a query has to be a bit of a misogynist. Am I wrong? It's like asking Adam what's wrong with Eve after they got booted from paradise.
"Don't get me started," he might say, conveniently forgetting that he himself never hesitated to take a big, juicy bite of the apple.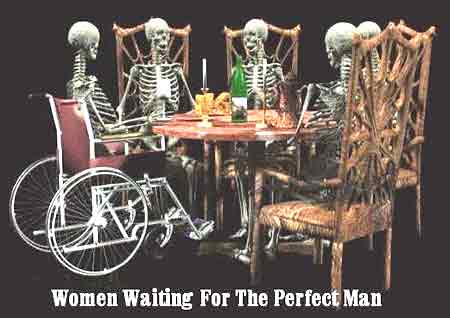 What's wrong with older women? Let's start our search for the truth with the first older woman we men knew, our grandmothers.
Here's my question to all you curmudgeons: What was wrong with that cheery woman who loved you unconditionally, never said no when you asked for seconds, always remembered your birthday, and unto whose ample bosom you were always welcome in times of stress?
Oh, I see. They don't make them like that anymore.
No, they don't. Today's model lives longer, is more independent, more learned, probably more honest than Granny ever could be.
Unlike women in our grandmother's generation, today's grandmother is tough and outspoken. Instead of politely tolerating your bragging, boorish behavior, and belches, she will not hesitate to tell you that you're acting like an ass.
Today's grandmother won't think twice about shooting you if she thinks she can get away with it.
That's just one of the things I like about older women.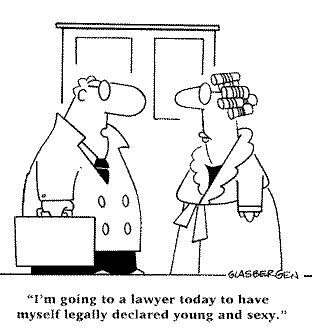 While we geezers suck in our bellies and flex what's left of our atrophied muscles attempting to look studly, young, and macho, most women our age dropped such vanity years ago, choosing rather to be themselves than what they think someone else wants them to be.
These mature women have learned to appreciate their uniqueness. Unlike many men their age, they've discovered how to be comfortable in their own sometimes-saggy skin.
Certainly, any Top-10 List of Things-That-Aren't-Wrong-with-Older-Women would include an increase in libido that as a young man I could only dream about. Older women are far sexier than their younger counterparts. With the fear of pregnancy gone, lovemaking becomes passionate and reciprocal.
Do you men remember, back in the '50s, wanting to marry a virgin? What fools we were! Today that same "virgin" is experienced in how to please a man in ways her daughter could never dream of.
So why do so many men my age avoid women my age?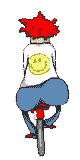 Perhaps one reason is simply that older women are on to us. The other day at my retirement community pool, I overheard four women discussing men and remarriage. They all quickly agreed, we men not worth the trouble.
"Two marriages were two too many for me," said one. "I'd have to be insane to marry again."
"Who needs it?" asked another. "Anytime I fall into the trap of thinking a relationship is just what I need as I grow older, as a wake-up call, I date one of the old coots. I swear, they're all whiny, dependent old fools with bad comb-overs and worse breathe, each thinking that he and his Viagra are God's gift to womanhood."
They all nodded, knowingly.
Besides being wise to us, older women are kind and forgiving, and they usually know how to cook well.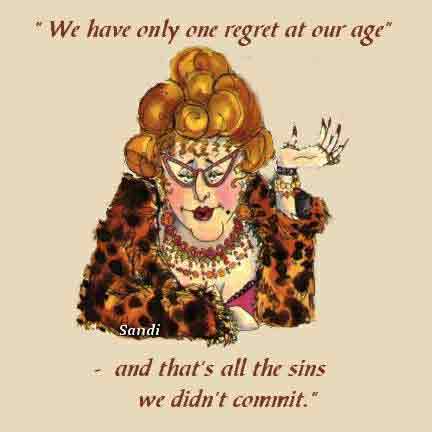 And their patience with us is as remarkable as their generosity and praise, often undeserved.
So maybe the question shouldn't be what's wrong with older women but "Why don't older men realize what a good deal they have, especially considering that there are four of them for every one of us?"
That, I'm sad to say, truly puzzles me yet.
Our Sponsors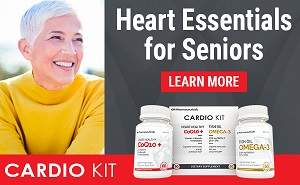 Cardiologist Developed and Recommended
---
Your ad could be here.
About
This top-ranked site now has over 4,000 pages of humor, nostalgia, senior advocacy and useful information for seniors 50+. Updates weekly!
The daily e-zine for everyone over 50 who feels way too young to be old.
"...the perfect mix of Andy Rooney, Dave Barry, and Garrison Keilor, combining knee-slapping humor with useful information and genuine compassion."
Retired.com
"Thousands look to and trust Suddenly Senior. Other Websites pale in comparison to the real-life, intimate look into senior lives. What sets apart Suddenly Senior is its blistering honesty and its incomparable encouragement. Millions need guidance."
Suzette Martinez Standring
"Best Senior Site ever on the Web! Great, up-to-date information on how seniors can save money on drugs. Wonderful nostalgia. Hard-hitting senior advocacy pieces that get read in high places. Wonderful humor. It's all at Suddenly Senior."
Alexa.com
KUDOS
Now read by 3.1 million in 83 newspapers from Florida's St. Petersburg Times to the Mumbai, India News.