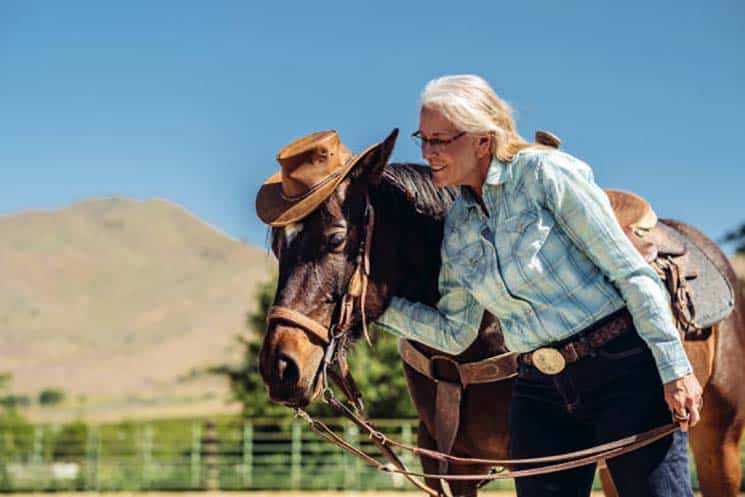 She said, "Your ranch is gone and I don't think that you should be alone,
You ought to rent a nice apartment close to things in town;
Slow down a bit, take it easy, join the senior center bunch,
Live where folks are near in case you get a little down."
She said, "In town, you could travel on the Senior Bus to Billings,
They drive you there and bring you back and you'd have company.
You could shop in all the malls and eat in fancy restaurants,
Some places give you senior discounts, sometimes even free!"
She said, "In town, you could be a volunteer, helping others,
You could call the bingo numbers at the nursing home,
You could bake some pies and brownies for the woman's club bazaar!
You really should not live out in the country all alone."
I nodded and smiled and stared across the wide, dry, shimmering prairie,
Where hoppers hopped like grasshoppers do and honey bees buzzed around,
And meadowlarks sang and killdeer called and pigeons and swallows flew round the barn,
And the mare and her colt and the old yellow gelding grazed on the grass they found.
And down below, the Yellowstone surrounded an island lush and green,
Where every spring, blue herons nest in cottonwoods' leafy crowns;
And when storms roll in and thunder booms and earth is stabbed with swords of fire,
I watch from my window as heavenly dragons bash and bellow and bound.
She said, "You've got some pregnant cows? And they are going to calve this month?
Oh, that's too bad. Why you don't sell them and pay off all your bills?"
She said, "Come join some clubs, stitch some quilts, eat your meals on wheels,
Come play some cards and work some puzzles and gossip about your ills."
She said, "My dear, at least you should find a companion to live out here with you."
She said, "You know I mean well, it would be best, it's for your good."
She said, "So far away from neighbors and friends, something bad could happen."
She said, "Really you could, really you would, really you should."
I tried to be polite, I brought up different subjects, I offered tea,
But on she talked and on she chattered, pity in her tone.
So, I stretched and yawned and then I said, "I really, really don't want to offend,
But this is my house, so listen, "An old cowgirl lives here–alone."
Our Sponsors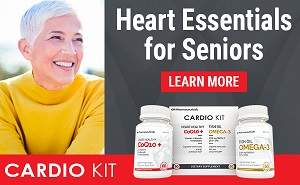 Cardiologist Developed and Recommended
---
Your ad could be here.
About
This top-ranked site now has over 4,000 pages of humor, nostalgia, senior advocacy and useful information for seniors 50+. Updates weekly!
The daily e-zine for everyone over 50 who feels way too young to be old.
"...the perfect mix of Andy Rooney, Dave Barry, and Garrison Keilor, combining knee-slapping humor with useful information and genuine compassion."
Retired.com
"Thousands look to and trust Suddenly Senior. Other Websites pale in comparison to the real-life, intimate look into senior lives. What sets apart Suddenly Senior is its blistering honesty and its incomparable encouragement. Millions need guidance."
Suzette Martinez Standring
"Best Senior Site ever on the Web! Great, up-to-date information on how seniors can save money on drugs. Wonderful nostalgia. Hard-hitting senior advocacy pieces that get read in high places. Wonderful humor. It's all at Suddenly Senior."
Alexa.com
KUDOS
Now read by 3.1 million in 83 newspapers from Florida's St. Petersburg Times to the Mumbai, India News.