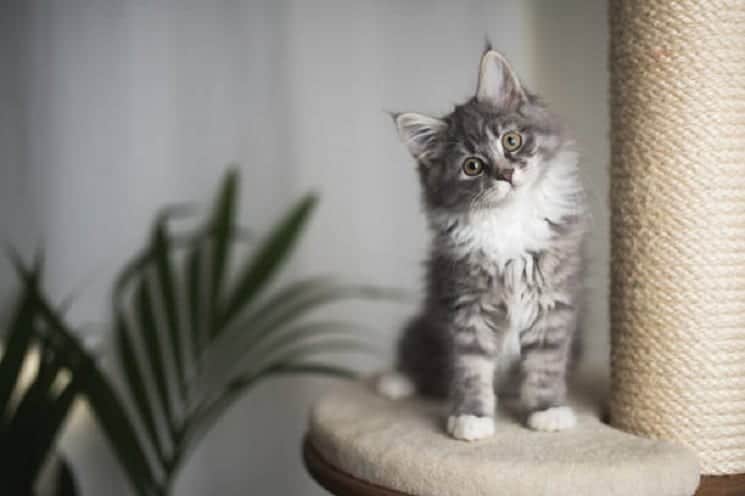 I had an old calico cat for 17 of the 25 years I lived in the Florida Keys. After she died there was a void that is hard for a dog person to explain.
I grew up in the country where cats were for keeping down the mouse population and rarely become house pets. Besides that, I liked dogs, particularly the Beagles we kept and used to hunt rabbits and other small game.
But, alas, as I became corralled by more urban animal restraints, it became impossible to keep a hound that needed to roam and roll in cow dung now and then.
My old calico, named Pat, just kind of found me in the Keys. One cold night she climbed a tree to our upstairs bedroom and clawed at the screen to be let in. From that point on, she was my cat – an outdoor cat that could be comfortable in the house – but one that never once went near a cat pan. Pat would just go to the door and meow to be let out when the time came.
And, she loved the outdoors, even taking up with some strange partners. The craziest combination was Pat the Cat with Dobbie the Rottweiller. Together they would regularly patrol the perimeter of the man-made island we lived on for several years in the Florida Keys. Dobbie would take the leg off any intruder, but often you would find Pat and Dobbie curled up together snoozing in the shade somewhere on the island. An unlikely a pair as one could find!
So, even though I never considered myself a cat person, Pat and I became attached over the years. When she was gone there was a void. My wife sensed it, and for my 74th birthday last September she presented me with a new calico kitten.
I named her Rascal because it best describes the trouble she can wind up getting herself into.
Since Rascal came out of a litter of cats from a friend of mine in another town, and spent her early life out of doors, we dutifully took her to a vet for all her shots. And when the time came we had her spayed because we have no plans to get into the cat-raising business.
And then one day I got a notice from the local government that I needed to pay a $10 fee for an annual license for Rascal. If I didn't pay the fee within 30 days then it would increase to $25.
How did the local government know I had a cat? The veterinarian was the only source of that information and must have reported it to the government. Big Brother is apparently alive and well in the cat business.
I haven't paid the fee, so I owe at least $25 in taxes on Rascal for this year. Yes, you can call it anything you want – fee, license, etc. – but all it really amounts to is another tax, a way for local government to get its hands on more of my money to squander on other meaningless programs.
I don't intend to pay the tax on my cat either. I'll just wait for the jackboots to kick down my front door and confiscate my belongings or whatever lies ahead in this preposterous intrusion into my private life.
My cat demands nothing from our local government. It takes up no space other than that within my apartment. It does not demand that the government feed or care for it and is in no way a part of the "system."
The fact that someone else turned me in for keeping a cat galls me as much as the tax. I must assume now that I have been reported to the local government, and that in addition to the fact that I am keeping a cat, the vet reported how I paid for the services they rendered, including my name, address and the bank card number with which I paid for the services.
The government can tell me that our cost of living has not increased since 2008, and it is all a big lie as far as I am concerned. The additional costs being imposed on us by ever-increasing regulatory fees is rapidly eating away at the ever-diminishing buying power of our faltering dollar.
Just last year – 2010 – reports from government regulators themselves show that Washington imposed 43 major new regulations – an unprecedented number – at an annual cost of $26.5 billion. This is far higher than the cost in any other year for which records are available, according to a report from The Heritage Foundation. That's $450 for a typical American family every year!
And, if you're one of those upon whom these new taxes fall, there's a 70-percent chance that if you don't turn yourself in for payment, one of your neighbors will. Law enforcement at all levels of government locates about 70 percent of the people who attempt to duck these unreasonable requests for new taxes because someone, often their own neighbors, turn them in.
We've become a nation of Big Brothers and the regulators, who have unlimited powers to impose news taxes disguised as fees, depend upon us to squeal on our friends and neighbors in order to enrich their coffers.
Well, I draw the line with my cat. Rascal and I will just hunker down with our bag of treats and wait for them to kick our door down!
Sponsored Links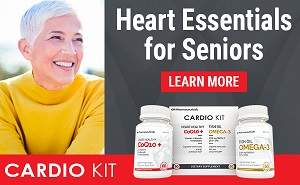 Cardiologist Developed and Recommended
---
Your link could be here.
About
This top-ranked site now has over 4,000 pages of humor, nostalgia, senior advocacy and useful information for seniors 50+. Updates weekly!
The daily e-zine for everyone over 50 who feels way too young to be old.
"...the perfect mix of Andy Rooney, Dave Barry, and Garrison Keilor, combining knee-slapping humor with useful information and genuine compassion."
Retired.com
"Thousands look to and trust Suddenly Senior. Other Websites pale in comparison to the real-life, intimate look into senior lives. What sets apart Suddenly Senior is its blistering honesty and its incomparable encouragement. Millions need guidance."
Suzette Martinez Standring
"Best Senior Site ever on the Web! Great, up-to-date information on how seniors can save money on drugs. Wonderful nostalgia. Hard-hitting senior advocacy pieces that get read in high places. Wonderful humor. It's all at Suddenly Senior."
Alexa.com
KUDOS
Now read by 3.1 million in 83 newspapers from Florida's St. Petersburg Times to the Mumbai, India News.