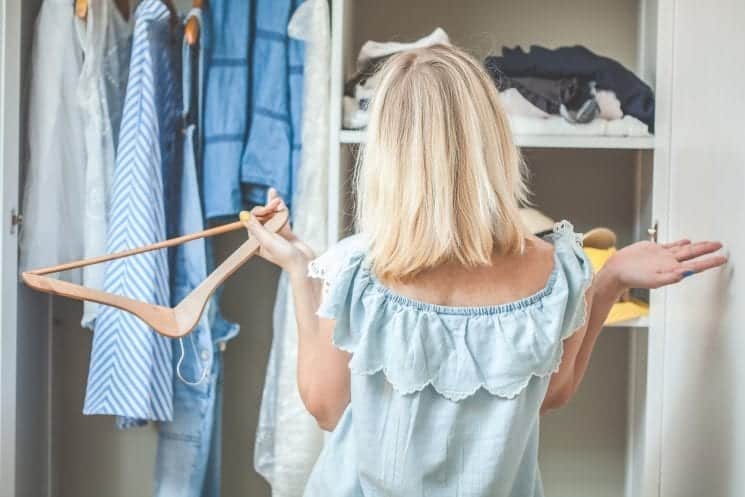 "I have nothing to wear to the wedding!" I exclaimed to my sister, Darla. "What happened? I wore this dress three years ago and it doesn't fit at all anymore!" My mind flashes back to when I first wore it to a friend's birthday party. I vividly remember feeling fabulous. I've always done my fair share of exercise and healthy eating, but now my sapphire-blue, a little shorter-than-it-should-be dress was far too tight and highlighted every bulge I'd packed on.
I had my reasons.  A foot operation two years prior left me recovering in a non-weight-bearing cast for twelve weeks, followed by a walking cast for another three. No exercise during that period or the year prior when pain kept me a prisoner in my chair.  A year later, I had my left hip replaced. The harsh reality was, I had never resumed my pre-operative workout regimen of daily 2-3 mile walks and a low-impact aerobics class three times a week.
Time to Care, Nothing to Wear
"I stopped doing what I used to do and this is the result. How did I not realize this?" I quipped. "Things happen" Darla replied. "You had two operations in as many years and just got out of the groove, babe. We're in our 60's now, you know?" she said.
It was the cavalier tone of resignation in her voice that jarred me. "So what? What does being in our 60's have to do with it? Is that just a free pass to let ourselves go, just not care as much anymore because we're older?" I snapped. She looked confused as we walked into my living room and I realized it wasn't her I was frustrated with, it was me! "I'm sorry, I didn't mean to snap at you. I'm angry with myself for letting this happen."
But the question lingered in my mind: At what age do we stop caring as much as we once did, and care less?
I vowed at age 5 to never get old. I was terrified when forced to engage in conversation with my elders.  Their hair-filled nostrils, fuzzy ears, and plaqued yellow teeth were the things nightmares were made of.  I wondered how it happened: How we go from being young, happy kids to grumpy, scary old people?  And why didn't they ever go outside and play anymore?
This isn't to say all people my age are grumpy and out of shape. But, many have started to care less and for myriad reasons: Depression, loneliness, medication, chronic illness or a combination of these. I judge no one but myself. But I do know my dress no longer fitting is no one's fault but my own.
Booming Seniors
Times have changed drastically since I was a child. I'm proud to be one of the 46 million baby boomers embracing life with gusto. We're out hiking, dancing, returning to college, competing in marathons opening businesses, and herding grandchildren. We are booming.
My niece's wedding is in December and although my dress is still a bit snug, it fits much better than it did the day of my closet epiphany. I've made some positive changes. I got back into my daily walking routine and found an exercise program well-suited to my specific goals of shedding extra pounds while toning and firming the 'pillowy' places I'd allowed to take up residence on my body. I also began pursuing creative outlets to keep my spirit and mind healthy and well-nourished. It's working. I'm more focused, energized and spiritually aligned than ever.
It isn't about a number on the scale or the size of the dress. It's about returning to my healthiest and best-feeling self. The dress was just a reminder I needed to get back to caring more, not less.
I'll be wearing my blue dress as I watch my niece take her wedding vows. While toasting her, her groom and their new life together, I'll silently be toasting my new life, feeling and looking terrific. Age, size, weight nor disability define us, our attitude does. If we feel good about ourselves, comfortable in our own skin, there's nothing we can't accomplish.
Now, who's ready to go outside and play?
Our Sponsors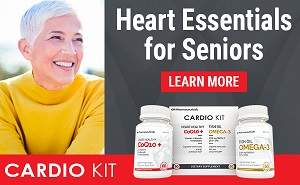 Cardiologist Developed and Recommended
---
Your ad could be here.
About
This top-ranked site now has over 4,000 pages of humor, nostalgia, senior advocacy and useful information for seniors 50+. Updates weekly!
The daily e-zine for everyone over 50 who feels way too young to be old.
"...the perfect mix of Andy Rooney, Dave Barry, and Garrison Keilor, combining knee-slapping humor with useful information and genuine compassion."
Retired.com
"Thousands look to and trust Suddenly Senior. Other Websites pale in comparison to the real-life, intimate look into senior lives. What sets apart Suddenly Senior is its blistering honesty and its incomparable encouragement. Millions need guidance."
Suzette Martinez Standring
"Best Senior Site ever on the Web! Great, up-to-date information on how seniors can save money on drugs. Wonderful nostalgia. Hard-hitting senior advocacy pieces that get read in high places. Wonderful humor. It's all at Suddenly Senior."
Alexa.com
KUDOS
Now read by 3.1 million in 83 newspapers from Florida's St. Petersburg Times to the Mumbai, India News.