The mantra "Do No Harm" is non-existent in this world of corporate greed.
It's no longer in California…. it is in Washington, D. C., where bureaucrats talk to each other and the lobbyists and no one else.
How else can Merck declare that their Cox-2 drug called Vioxx should be removed from the market and an august board of experts countermand their decision and allow it to continue to be dispensed with a black box drug warning.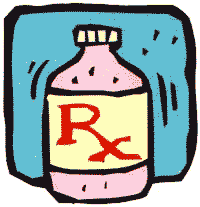 As an after thought, the FDA decides that Bextra should be removed from the market entirely. I guess this is up-man-ship and the FDA did not give the data to their expert panel of physicians and scientists when they meet less than six weeks prior to the ruling on Bextra.
As a side note, 27 of the 32 panel members had been paid consultants for drug manufacturers, and 10 of them had been consultants for the Arthritic drug manufacturers. These 10 doctors voted yes to keeping these drugs on the market with 28 out of the 30 votes they cast during the proceedings. So much for objectivity.
Now there are two Cox-2 drugs left. Not the two you thought there should be based on the Merck dictum, but the Vioxx has survived as well as the Celebrex that is the Pfizer cash cow. Merck saw the handwriting on the wall, when Pfizer (Celebrex) and Roche (the current owners of Naprosyn and Aleve) were about to publish studies to demonstrate that Vioxx had a higher side-effect profile than their respective drugs, Celebrex and Naprosyn (weaker OTC version. Aleve).
Merck did an end run and survived. I bet the bonus for the President of Merck will be cushy and deep green. This is the money world of arthritic drugs where billions in profits depend on perpetuating the use of Rx drugs for Arthritis without any second thoughts about potential serious side effects.
Alternatives exist, such as Acupuncture, Topical Analgesics, Nutritional/Natural products and Hydrotherapy.
Six years ago, I was on a Yangtze River Cruise in China, and saw a Chinese Acupuncturist treat a wife of one of our traveling companions with acupuncture. She could not pick up a glass of water because of the pain in the thumb joint. A five-minute treatment and she was able to do it. I don't know if the cure was temporary or permanent, but all I know it worked. The Chinese have been practicing this treatment for centuries. Maybe they have learned something that the Western culture just won't accept.
Topical analgesics are another area to explore.
This category of OTC products has exploded in sales in the last five years. I have tried some of them, such as Tiger Balm Original, Jointritis and Stopain. I found that Tiger Balm stained the bed sheets yellow, the Jointritis was oily. My preference is Stopain that is stainless and readily absorbed.
There are products available that are from nature for pain relief. Fifty years ago pharmacists took college courses called pharmacognosy that explored herbs and the like. It is where Pharmacy has its roots.
Some medicines are extract derivatives from a natural source. Aspirin for instance is found in the bark of a tree. Bayer learned how to duplicate it in the laboratory. It is the original Nsaid. Reliability and purity are the downside to some of these natural products, and careful research is required to find ones that are produced by reliable processors. I have not spent much research time in this area.
There are authoritative references available in the library that describes natural drug products and their use and potential risks. Go to The American Society of Pharmacognosy to learn more. Also, go to Your Journey to Independent Health and learn about dietary changes that can reduce your dependence on drugs for pain relief.

A new medical treatment clinic opened in a strip mall near me called "Pain Management and Hydrotherapy." It's a natural since we live in a retirement community of 17,000 seniors. They are treating arthritic patients with a combination of prescription drugs and water therapy. My answer was to install a Spa on the patio last fall. My daughter says when you want to buy one, they sell them as Spas, and after you have bought it, it is a Hot Tub. Nonetheless, we use it daily before bedtime and find we sleep through the night and our aches and pains are reduced.
I do take a Melatonin 3 mg tablet at bedtime rather than a prescription-sleeping tablet. How long Melatonin will be available depends on what happens with Codex Alimentarius being pushed by an International Consortium of governmental bodies. It's a hot topic that has had very little press and has the potential for shifting most of the vitamin and natural products to a prescription status, not only in the US, but also around the world. Some say it is a power grab by Big Pharma. It will be the subject of a future article.
In the meantime, consider your alternatives to Nsaids and Cox-2 drugs. You may find a combination of products used sparingly give just as much relief as total dependence on a drug with potentially serious side effects.
T. Braun, Pharmacist, Buyer, Marketing Executive for a Major Drug Chain. Active for over 45 years in Pharmacy.
Legal Stuff: Permission is granted to all to reproduce this document in whole and redistribute to all that are as concerned as I about the future of our Medical system that has so many superior attributes that is operating under needless dark clouds of distress.
Disclaimer – This document is informational in nature. Medical advice should be secured through your physician.
About
This top-ranked site now has over 4,000 pages of humor, nostalgia, senior advocacy and useful information for seniors 50+. Updates weekly!
The daily e-zine for everyone over 50 who feels way too young to be old.
"...the perfect mix of Andy Rooney, Dave Barry, and Garrison Keilor, combining knee-slapping humor with useful information and genuine compassion."
Retired.com
"Thousands look to and trust Suddenly Senior. Other Websites pale in comparison to the real-life, intimate look into senior lives. What sets apart Suddenly Senior is its blistering honesty and its incomparable encouragement. Millions need guidance."
Suzette Martinez Standring
"Best Senior Site ever on the Web! Great, up-to-date information on how seniors can save money on drugs. Wonderful nostalgia. Hard-hitting senior advocacy pieces that get read in high places. Wonderful humor. It's all at Suddenly Senior."
Alexa.com
KUDOS
Now read by 3.1 million in 83 newspapers from Florida's St. Petersburg Times to the Mumbai, India News.