Why should we be in such desperate haste to succeed
and in such desperate enterprises?
If a man does not keep pace with his companions,
perhaps it is because he hears a different drummer.
Let him step to the music he hears,
however measured and far away.
– Henry David Thoreau
It was a brisk 40 degrees this morning. Two hawks were hanging in the wind working a small pond across the fairway from my porch. They were busy catching small critters for their daily feed. Golfers, bundled in sweat shirts and long pants were banging balls down the course. A trio of storks landed between two foursomes.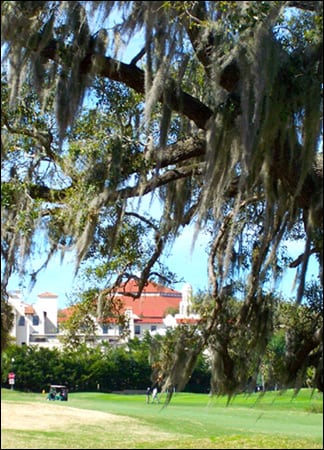 I am enjoying my Urban Walden from my porch nestled not far from a large Live Oak tree, draped in Spanish Moss, where two squirrels are bickering over the climatic fine line of burying more acorns or digging up a few for lunch. The Sand Hill Cranes have matched off their yearling offspring and now wander the course in pairs in preparation for the upcoming mating season. The land turtles are hunkered down near the lake downhill from the course waiting on the sun to warm them in mid afternoon.
My Urban Walden is not that different than Henry David Thoreau's Walden Pond. His spartan cabin, set in the woods on some acreage provided by his literary mentor Ralph Waldo Emerson was a bit smaller than my apartment home. Its setting was no more isolated than my abode that sits on the fringes of a 250,000-population urban area with the nearby Green Swamp an easy visit. Thoreau's cabin was only a couple of miles from the edge of Concord, Mass. The wildness he enjoyed was the nearby swamp or forest, and he preferred "partially cultivated country."
Sadly, Thoreau never lived to be a senior citizen. He died at the age of 44 in the midst of American's Civil War. His writings, most particularly "Walden" and "Civil Disobedience," describe times similar to the present as a nation stood divided. His civil disobedience manifested itself when he was jailed for refusing to pay his poll tax because he opposed America's involvement in its wars with Mexico.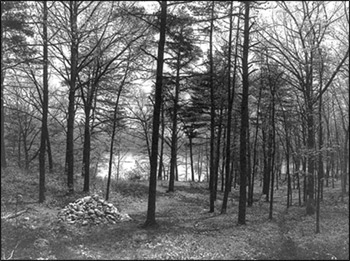 He withdrew to Walden because, "I wished to live deliberately, to front only the essential facts of life, and see if I could not learn what it had to teach, and not, when I came to die, discover that I had not lived."
Thoreau spent two years, two months and two days in his rural setting. He was not a hermit, simply a student as he had been at Harvard where he studied what today would be more broadly considered the liberal arts.
The conclusions he reached from his Walden experience were many but summed up in his own words as, "Most of the luxuries and many of the so-called comforts of life are not only not indispensable, but positive hindrances to the elevation of mankind."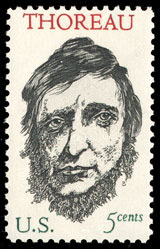 Thoreau was never without work. He wrote, taught and even invented. His rediscovery of an old method to mix clay with local graphite to make better pencils, a family business, would vastly improve the quality of future inks that would in turn print his various writings.
Thoreau said as a result of the time he spent living in the small cabin he had built himself he had learned a "greater respect for civilization and realized the necessity of balance."
He was throughout his life a naturalist, a conservationist, an abolitionist, an activist, a philosopher whose works have inspired many including Mahatma Gandhi and Dr. Martin Luther King Jr.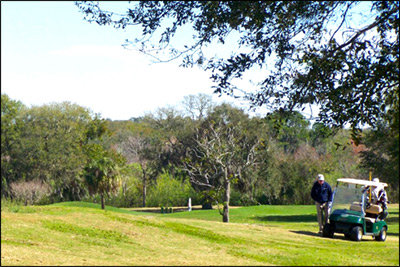 Thoreau generally believed the government that governed best was the government that governed least yet today his words of often quoted with feeling by liberals, socialists, anarchists, libertarians and conservatives alike.
He truly marched to a different drummer in his time, but his beat leaves behind some lessons that can help make our senior years more enjoyable.
I commune with nature from my Urban Walden setting. I know that's not possible for every senior, but the value of the exercise is available anytime one takes the time to walk in a local park, sit on a park bench or ride leisurely along a lake or riverside road.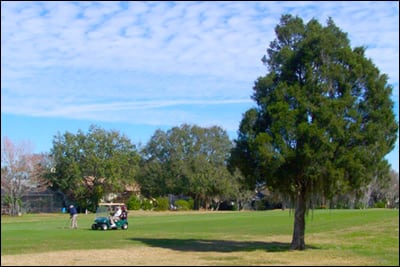 My peace was long ago made with God because like Thoreau I never accepted the premise that I was in a battle with Him.
Since I early on discovered Thoreau I have never found it necessary to keep up with the Jones. I am more comfortable in a pair of old jeans bought for $4 at Goodwill than a high fashion, brand-named pair bought in a local clothing boutique. My battered old cars and trucks have driven me hundreds of thousands more enjoyable miles than the one or two new lemons I have purchased along the way.
Politics have simply been something I have covered as a journalist and nothing in which I ever wished to take part beyond casting my vote because of my intolerance for the balderdash constantly heaped upon us by people more interested in their own welfare than that of the constituents they have sworn to serve.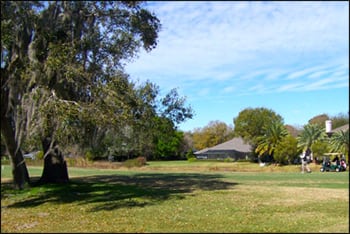 Although I have been a member of many civic and community organizations I have never felt such membership was a requirement in establishing my own self worth. If anything it served as a subtle weapon in my ongoing battle against intolerance.
We are only divided because we let others divide us. Seniors are no exception. When we learn the lesson of self-fulfillment and learn to enjoy the beauty that surrounds us we may learn to refuse to give credence to those who strive to divide and conquer us in order to more closely control our lives.
About
This top-ranked site now has over 4,000 pages of humor, nostalgia, senior advocacy and useful information for seniors 50+. Updates weekly!
The daily e-zine for everyone over 50 who feels way too young to be old.
"...the perfect mix of Andy Rooney, Dave Barry, and Garrison Keilor, combining knee-slapping humor with useful information and genuine compassion."
Retired.com
"Thousands look to and trust Suddenly Senior. Other Websites pale in comparison to the real-life, intimate look into senior lives. What sets apart Suddenly Senior is its blistering honesty and its incomparable encouragement. Millions need guidance."
Suzette Martinez Standring
"Best Senior Site ever on the Web! Great, up-to-date information on how seniors can save money on drugs. Wonderful nostalgia. Hard-hitting senior advocacy pieces that get read in high places. Wonderful humor. It's all at Suddenly Senior."
Alexa.com
KUDOS
Now read by 3.1 million in 83 newspapers from Florida's St. Petersburg Times to the Mumbai, India News.