Why is it that society wants to control my personal wishes about when to die? Is it out of compassion for my well being? Or are there other motivations?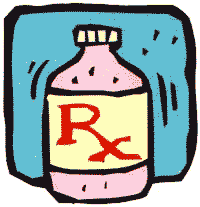 I am of the opinion it is more about money than religious or moral views. If my physician has determined that the prognosis is death and that it is only a matter of time, then why can I not decide when to go? My personal goal is to be around until I'm one hundred. I want to see how well society has managed the societal problems that we have created by avoiding rational thought.
100 years ago, the dying process was straightforward. You fell ill to a disease of aging such as cancer and within a short period of time you expired at home with family. Today, through medical treatment and procedures we can extend the dying process beyond mental awareness. In essence, the medical profession through artificial means cannot only extend life but suffering for months and years on end. Truly, we have discovered Purgatory here on earth. The twilight zone between being alive or dead.
Now, the Supreme Court is going to review Oregon's Law allowing compassionate death. The consensus is that it will be struck down, even though it has only been used with great forethought and compassion.
If I am mentally capable of understanding my medical prognosis which indicates my time on earth is limited and that the medical treatment will not extend my life without intense suffering and a total lack of dignity, then I should be able to choose to end my life, with the consent of a compassionate physician. It is the advances of medical science that has created this moral dilemma and medical science should be trumped by compassionate and rationale thought by the patient or caregiver and the physician, and not be overruled by the Supreme Court.
Let's face the facts. About 70% of all healthcare costs are generated in the last six months of a person's life. Having a compassionate dying policy will reduce the revenue of hospitals and physicians. If you analyze the causes of many of the modern day illnesses that we have acquired, you will find that toxins added to the food we consume, toxins in the air, and the misuse and overuse of marginal and poorly designed prescription drugs have had a major impact on the runaway medical costs in the United States. It won't be long before only the very rich can afford treatment.
Our problem is we lack leadership in Washington, in the White House and in Congress that should be directly addressing these problems, rather than proposing creative marginal healthcare changes to the law that have a Band-Aid effect and do not address the root causes. Moneyed Healthcare interests would be negatively impacted and our Congressman can't afford to lose the PAC money.
Let's face it. Healthcare policies are molded for the benefit of a few, and not for my well-being or yours.
If you are tired of being used, it's time to voice your opinion to your Congressman. Go to http://www.thelibertycommittee.org and click on the words Elected Officials to open up an email page to your Congressman.
T. Braun, Pharmacist, Buyer, Marketing Executive for a Major Drug Chain. Active for over 45 years in Pharmacy.
Legal Stuff: Permission is granted to all to reproduce this document in whole and redistribute to all that are as concerned as I about the future of our Medical system that has so many superior attributes that are operating under needless dark clouds of distress.

Disclaimer – This document is informational in nature. Medical advice should be secured through your physician.
About
This top-ranked site now has over 4,000 pages of humor, nostalgia, senior advocacy and useful information for seniors 50+. Updates weekly!
The daily e-zine for everyone over 50 who feels way too young to be old.
"...the perfect mix of Andy Rooney, Dave Barry, and Garrison Keilor, combining knee-slapping humor with useful information and genuine compassion."
Retired.com
"Thousands look to and trust Suddenly Senior. Other Websites pale in comparison to the real-life, intimate look into senior lives. What sets apart Suddenly Senior is its blistering honesty and its incomparable encouragement. Millions need guidance."
Suzette Martinez Standring
"Best Senior Site ever on the Web! Great, up-to-date information on how seniors can save money on drugs. Wonderful nostalgia. Hard-hitting senior advocacy pieces that get read in high places. Wonderful humor. It's all at Suddenly Senior."
Alexa.com
KUDOS
Now read by 3.1 million in 83 newspapers from Florida's St. Petersburg Times to the Mumbai, India News.