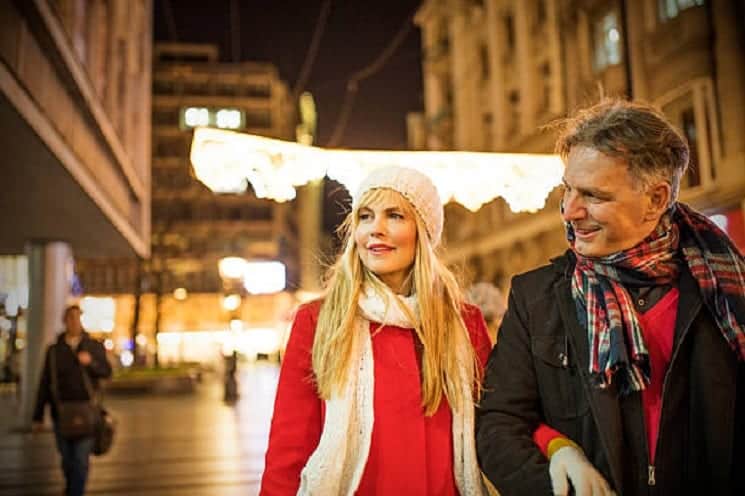 Many years ago when I was seven-years-old, my mother gave me a Christmas coat made of luxuriously soft, red wool. I loved that coat more than anything!
It was a three-quarter length brilliant red wool finer than any I'd ever seen. It had four double-breasted, black velvet covered buttons rowed down its bodice. An elegant velvet Peter Pan collar accented the neck. Best of all, it had a black string closure with two genuine rabbit furballs instead of a top button and three-inch twin cuffs layered with the same exquisite fur at the end of full-length sleeves.
The coat waist was cinched and tapered tightly in grand style. Its bottom skirt flared below the knee to swirl flippantly at mid-calf. When I walked, you could hear the singing of its crisp taffeta lining against whatever else I wore. The entire community buzzed about my coat. Everyone knew it was mine. And, I was a sight to behold!
This was the most grown-up coat I'd ever had. Unlike my usual tomboy habit of turning my clothes into tree-climbing condition in short order, I took excellent care of this coat. Although I wore it every Sunday to church and for any other dress-up occasion well into the heat of the humid Pennsylvania summer that year, and for many years to come, my coat remained immaculate. I rarely took it from the Beckle Dry Cleaners plastic shrine I had secured for it. I preferred instead only to rub my cheek gently along its hem or sniff the fur cuffs while it hung in my closet between outings. That red coat was reserved for times when an event called for true elegance. Ordinary school attendance never saw the light of my red wool masterpiece.
I wore my coat unbuttoned one entire Nor'easter winter because I had outgrown the ability to close its fitted front. I suppose that somewhere in the cobwebs of my mind, I knew I had to let my beloved coat go, especially since even the extra long black gloves and matching fur muff Mama purchased for me to wear with it, no longer hid its ill-fitting nature. I begged, "Please, just one more season. Please, please, Mama!" The red Christmas coat had become my most prized possession. I simply could not give it away.
I refused all Mama's pleadings to donate my coat to the Murphy children's Christmas basket she was preparing that year. Mama said, " Eight-year-old, Little Donna June Murphy has no coat at all and wears only a thin gray sweater of her mother's to fend off the harsh weather." I could not have cared less! But, Mama was relentless in her pursuit. Eventually, I gave in. My darling red coat was added to the basket. She smiled, "You should feel very good about your gift, Little One." I certainly did not!
My Mother was always giving something in her uniquely different way to the "less fortunate." She never permitted us to call anybody that. But, we children knew the Murphys were "less fortunate" just the same.
The Murphys had 7 children: 3 boys and 4 girls. They were the people on our mountain who did all the odd jobs nobody else wanted to do. Dad Murphy would shovel snow, dig tree stumps, weed gardens, and fix this or that for any who asked. My Mama had the Murphy boys help pick our cherries and apples. My father often protested telling us, " Your Mama doesn't have the good sense God gave a pigeon! Them Murphys do chores we could'a did right enough fer ourself!" And, although it made me nervous when Mother invited Mrs. Murphy right into our house to iron or clean. I was silently more glad than frightened when she helped us.
Everybody said Mrs. Murphy had one, "God-given talent" in this world … Her baking! We certainly agreed and loved the pies Mama bought from her. Mrs. Murphy also baked some of the tastiest sticky-buns and bread ever! Store bought couldn't hold a candle to hers. The strongly scented spices and her constant baking left the Murphy's clapboard and tarpaper-roofed home smelling like the holidays, no matter what the time of year was.
The Murphys lived out the dirt road, deep into the wooded part of the mountain, in a house that had no indoor plumbing. Mama cautioned, " It is our duty to help when and where we can, especially at Christmas because God has blessed us with so much." But there was no showy putting your "tossed-offs" into the community alms boxes at the church for our Mother. She had her own way of giving.
Each Christmas my Mother quietly gathered a selection of blankets, dry goods, clothing, toys, food, candy, and in a good year, a little money for her Christmas baskets. She always made one for each child, plus the adults. My father chided her saying, "This is pure foolishness, woman!" He would snarl, "All Dad Murphy wants in his basket is whiskey!" Mother instructed us, "Children, pay him no never-mind!" She carefully wrapped each present, as we fashioned handmade bows. A candy cane, gift card from Santa, and her baskets were complete.
After the midnight church service, where she played the piano for the choir, Mama would steal away to the Murphy's and leave the pretty baskets on their back porch without anyone ever seeing her. We were the only ones to know she did this and were sworn to secrecy.
At school one day shortly after Christmas vacation, I saw Little Donna June standing half-circled by admiring students in the school playground wearing my red wool coat. I was furious and determined to march right over to her and loudly give her a piece of my mind! I thought," I'll tell Miss Donna June in no uncertain terms not to dare to wear my beautiful coat to school ever again!"
As I approached, I suddenly realized she was practically sobbing. Donna June was telling the others about a Christmas miracle that happened at her house:
"I had been praying to Jesus for a warm coat but never really thought I would get one. Then on Christmas Day, I stepped outside and there on the back porch were several beautiful baskets filled with decorated presents. One basket had a huge silver bow and a candy cane tied to it. The gift tag read: Miss Donna June Murphy. I could hardly believe my eyes!"
Demonstrating how she had opened the package with great care and beginning to twirl round and round Donna June cooed, "Inside was this beautiful red wool coat. I love it more than anything! I wore it all day. I ate dinner with it on and slept in it Christmas night!" The wide-eyed assemblage giggled and moved closer to get a good touch, as each paid tribute to the beauty of HER red Christmas coat.
At that moment I caught a glimpse of what my Mother's pleadings really meant. I understood that Little Donna June loved my Christmas coat, too. She was so happy and so grateful to have that garment. The future visions and dreams about the elegant places one could proudly wear such a coat now belonged to someone else. It was truly okay. She'd have joyous times and many warm memories around the special Christmas when she received her new red wool coat. All of a sudden, I felt very happy and for no reason.
I never said a word to Donna June. But, the next morning I arrived at school early. Before anyone could see me, I sneaked into Little Donna June's classroom and put my black fur muff and gloves inside her desk for her to find later. It was the best Christmas feeling yet! I now understood my Mother's way of giving and why sharing what we had was a privilege that brought the deepest of rewards. I also thanked God for blessing me with the true meaning of Christmas giving that year.
About the author
MaryAnn McKissick is a prolific relationship author who writes lifestyle columns in central California for John Derby's Merced County Times and other local outlets.
Her first book, Get out of your head…and into your LIFE (Huntington House: 1996), was well received and informs people about effective decision-making techniques.
MaryAnn's second book, The Lump & Dump Cookbook (CSS Publishing: 2001), is a playful collection of her favorite easy-to-prepare, healthy recipes designed for people who want to eat what they like in ways that keep them healthy.
McKissick finds her strongest voice when using examples drawn from her "Robo-hub's" antics and her hill-country relatives. She crafts cheeky, sometimes irreverent, pieces that attempt to build an emotional connection to her characters for the reader.
We welcome her to Suddenly Senior and hope you enjoy her writings.
Our Sponsors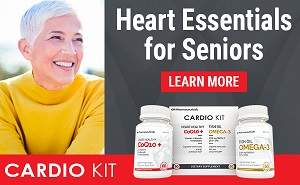 Cardiologist Developed and Recommended
---
Your ad could be here.
About
This top-ranked site now has over 4,000 pages of humor, nostalgia, senior advocacy and useful information for seniors 50+. Updates weekly!
The daily e-zine for everyone over 50 who feels way too young to be old.
"...the perfect mix of Andy Rooney, Dave Barry, and Garrison Keilor, combining knee-slapping humor with useful information and genuine compassion."
Retired.com
"Thousands look to and trust Suddenly Senior. Other Websites pale in comparison to the real-life, intimate look into senior lives. What sets apart Suddenly Senior is its blistering honesty and its incomparable encouragement. Millions need guidance."
Suzette Martinez Standring
"Best Senior Site ever on the Web! Great, up-to-date information on how seniors can save money on drugs. Wonderful nostalgia. Hard-hitting senior advocacy pieces that get read in high places. Wonderful humor. It's all at Suddenly Senior."
Alexa.com
KUDOS
Now read by 3.1 million in 83 newspapers from Florida's St. Petersburg Times to the Mumbai, India News.