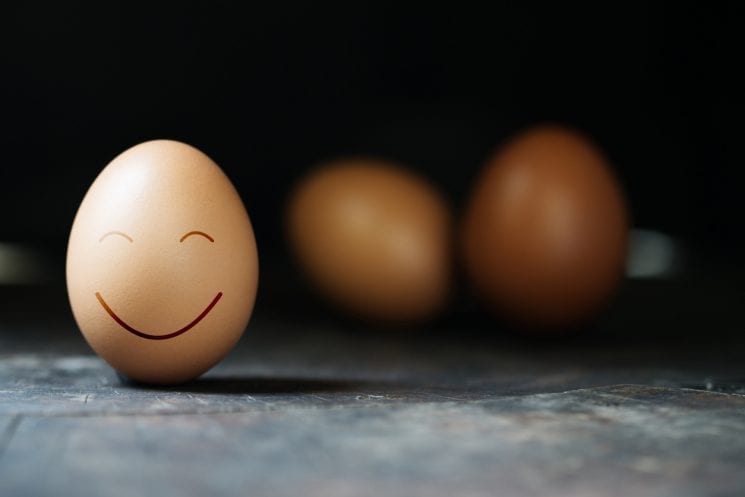 "To market, to market, to buy a fat pig…" was my mother's catchphrase for going grocery shopping when I was a little girl, too young to remain home alone. I always protested greatly because the store required endless amounts of my mother's attention. I much preferred to have my mother all to myself, but those times were rare.
Depression and Denial
My mother had her hands full with four children and affection was not her strong suit. Looking back, I'm sure she suffered from deep depression and denial. Her marriage was failing due to my father's promiscuity, drinking, and abuse. She didn't have the financial resources to move us elsewhere and made the best of a life she found unbearable at times.
So, what little time my siblings and I had with her as a nurturing, maternal and caring mother were cherished and gulped up like a thirsty houseplant in need of life-giving water. We drank her up but never got our fill, all jockeying for what little light we could absorb from her.
Trips to the Market
I cherished my trips to the market with my mom. It became the only time I had her all to myself. "To market, to market, to buy a fat pig" became my favorite phrase to hear. I think my mother realized too, that this was a special time for us both, and often bought me a piece of candy or a cookie. It was 'our little secret'. Sometimes, she'd poke her finger through the grocery cart seat and tickle my leg. Her eyes lit up when I giggled, and it was only then I saw her dark, forest green eyes twinkle and her spirit lighten.
We had fun. She'd zip the cart around corners while making a zooming sound, wiggling the cart so it felt like I was in an earthquake. Once, out of nowhere, she stopped to check eggs before placing them in the cart, ensuring none were broken. She smiled mischievously and quipped, "Think fast" as she tossed me a raw egg to see if I'd catch it. I didn't. My heart dropped faster than the egg to the floor in fear I'd be punished for letting it fall and break. But my mother just laughed and whooshed me and that cart down the aisle, leaving the egg and the open carton, sure an employee would assume someone just dropped it accidentally.
Gone Too Soon
She died in 1989 of a heart attack alone at home. I was 34. I found her when I stopped in for my daily visit on my way home from work. The sun streaming through the window shone in her eyes as she lay on the floor. They were a different green, like peridot gems, bright and shimmering.
She has been gone 29 years and I don't think of her nearly as often anymore. I have had many visits from those I love who have passed: A strong and powerful presence of my grandmother or my husband will flicker lights or ring my phone at exactly 2:19, the name of a bar we loved to go to for oysters on the half shell and some light jazz. My mom's visits are rare but always unforgettable. She has a strong presence.
Nationals Baseball
Two days ago, it was my 63rd birthday. A friend invited me to the Nationals baseball game along with his mother and sister. His mother is 89 and quite active and very much the lively conversationalist. She reminded me of my mother: Short salt and pepper hair, a little curly in the back, much more youthful than her age, and a spark of naughtiness in her green eyes much like my own mother. It was extremely hot sitting out in the sun, so she and I went inside to enjoy some air-conditioning and lemonade. I was so reminded of my own mother, her gentle way, her perfect posture and the slightly southern cadence when she spoke.
The National's lost but it was a wonderful day. Driving home, my friend and I were in the back seat and their mother was in the front passenger seat. She dozed off several times on the way; it had been a long day and even I was feeling a bit exhausted.
Home Again
We neared the house, and out of nowhere, she turned her eyes to me and chortled, "Home again, home again, jiggity jig." She had a playful smile, and our eyes lingered, and in that moment, I felt my mother so strongly just emanating from her. My eyes welled up and I secretly wiped a tear from my eye.
My friend's mother had finished the verse: "To market, to market, to buy a fat pig. Home again, home again jiggity jig."
My mother is the only person who ever spoke that poem to me. I felt her around me the rest of the day, just visiting. And so, I broke a few eggs and made myself an egg salad sandwich, sat on the couch, and remembered.
Sponsored Links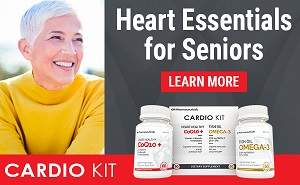 Cardiologist Developed and Recommended
---
Your link could be here.
About
This top-ranked site now has over 4,000 pages of humor, nostalgia, senior advocacy and useful information for seniors 50+. Updates weekly!
The daily e-zine for everyone over 50 who feels way too young to be old.
"...the perfect mix of Andy Rooney, Dave Barry, and Garrison Keilor, combining knee-slapping humor with useful information and genuine compassion."
Retired.com
"Thousands look to and trust Suddenly Senior. Other Websites pale in comparison to the real-life, intimate look into senior lives. What sets apart Suddenly Senior is its blistering honesty and its incomparable encouragement. Millions need guidance."
Suzette Martinez Standring
"Best Senior Site ever on the Web! Great, up-to-date information on how seniors can save money on drugs. Wonderful nostalgia. Hard-hitting senior advocacy pieces that get read in high places. Wonderful humor. It's all at Suddenly Senior."
Alexa.com
KUDOS
Now read by 3.1 million in 83 newspapers from Florida's St. Petersburg Times to the Mumbai, India News.