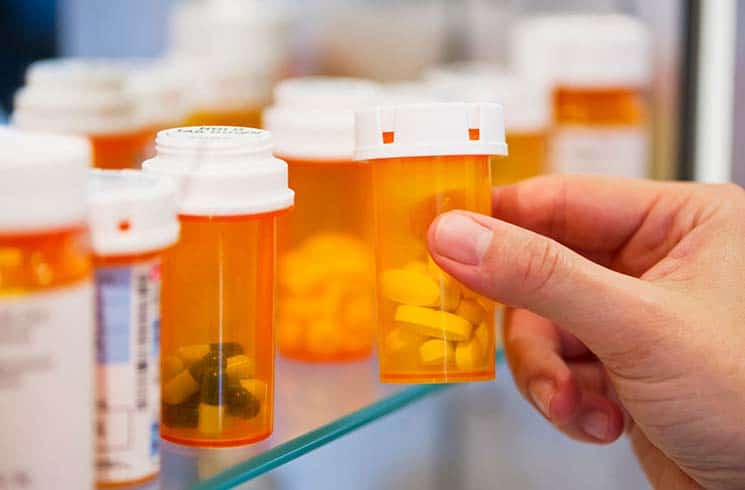 Who said this?
"Let's take everyone's most hectic time of the year, then force seniors to slog through all the research necessary to decide their best health plan."
Who else but those swell folks from the pharmaceutical and insurance industries who brought you Medicare Part D, that most mind-numbing, fiendishly complex can of worms that ever slimed through Congress?
They allow us to change plans only at Christmastime hoping that we'll be far too busy to be bothered. Yet, costs and coverage for 2007 have hugely changed.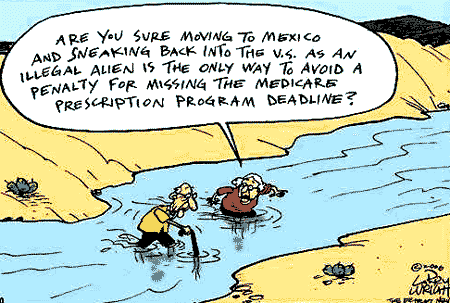 Of course, for Congress to fail to require plans to cover on January 1 what they covered the day before is absurd. A drug medically necessary one day is usually medically necessary the next.
Equally wacky is the rest of the program.
Insurance Industry
Who but insurance industry scalawags writes a bill so cynical and convoluted that competitive plans can never be truly compared? Differing wildly from county to county and state to state, there are so many variables that, even for an Einstein, every choice is a crapshoot.
And, to mess with our heads even more, medicines companies offer can be dropped anytime, while we must stick with our chosen plan for the rest of the year.
The only indisputable fact about Part D is that billions in unearned profits now flow from the US Treasury – money often borrowed from our Social Security Trust Fund – into the pockets of the drug and insurance companies, and from there, into the wallets of their lobbyists and their bought-and-paid-for Congressfolk.
Looking at the bright side of all this is the CEO of UnitedHealth Group, AARP's health insurance arm, who last year took home $135.5-million – $82,121 an hour. Ditto the CEO of Aetna with his annual $57.5-million.
And as Edward Hanway, CEO of Cigna, looked at his company's "better than expected" excess profits, he pocketed $42.1-million while never once saying, "Gee, maybe I ought to give some of this back to the seniors who deserve it."
Insurance Bean Counters Know Best
Among them is Gail Ring. She can neither eat nor sleep without the two tablets daily of Prevacid her doctor prescribes. Humana told Gail that one tablet's plenty. So to sleep and eat in 2006, Gail paid an unplanned for $2,000 out-of-pocket that she could ill afford.
And there's Glenda Todd whose severe migraines are stilled only with Celebrex, a drug her insurance company deleted from their formulary once she had joined and couldn't get out. Glenda writes, "These companies have been given a license by the government to rip the elderly citizens off."
Rose Campbell bought into her drug plan when they promised free generics. Once in, she learned it wasn't true. The company then refused to pay for her heart and diabetes drugs. "I only joined after they threatened penalties if you didn't," Rose recalls. "It's a travesty. Being coerced in a nation where freedom of choice is supposed to be a hallowed right."
The company did send her a free pedometer. Nice, but Rose is wheelchair-bound.
A Floridian from Valrico who is now sick for lack of medicine, was out-and-out lied to by Humana when they claimed that all the drugs he needed were in the lowest cost tier. When this Suddenly Senior reader went to get his first prescriptions filled, they were $60 each, far more than he could afford. Today he's stuck paying an insurance premium for drugs he needs but can't get.
Charity Anyone?
Then there's the woman Rose Staddler wrote me about. Rose was working a charity rummage sale when this woman approached her looking for a cheap wig. Rose writes, "She'd had breast cancer, a mastectomy, and was toothless from tons of chemo. Hair gone, she wore one of those ragged stretchy turbans that yells, 'Look at me! I lost my hair and have cancer.' Now the woman can't get the chemo she needs because she's in the donut hole. She believes she will die before January when chemo payments kick in again. Yet, she's not 'dying enough' to be eligible for hospice. We had a ratty old wig for $3. She had only two bucks. She wouldn't accept anything from me. When the lady in charge refused to sell it to her for $2, she walked away hairless."
Some charity!
Will Democrats Help?
I could write a book a week with all the stories I get from readers who have been screwed. They're often sickened by their insurance companies. The stories above were picked from just two days e-mail.
So, will the Democrats make this fiasco better, as promised? And, if they do, won't the president veto any bill that threatens his pals' grabby ways?
Here's what I believe…
The train privatizing Medicare has already left the station. I hold little hope for any improvement until citizens across the land stand up. Force these greed-driven clowns and cretins to back down. Make them give every American the health care doctors deem medically necessary – and at a fair, affordable price.
Meanwhile, your Part D carrier wishes you a Healthy New Year.
Our Sponsors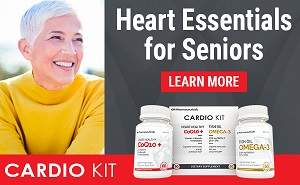 Cardiologist Developed and Recommended
---
Your ad could be here.
About
This top-ranked site now has over 4,000 pages of humor, nostalgia, senior advocacy and useful information for seniors 50+. Updates weekly!
The daily e-zine for everyone over 50 who feels way too young to be old.
"...the perfect mix of Andy Rooney, Dave Barry, and Garrison Keilor, combining knee-slapping humor with useful information and genuine compassion."
Retired.com
"Thousands look to and trust Suddenly Senior. Other Websites pale in comparison to the real-life, intimate look into senior lives. What sets apart Suddenly Senior is its blistering honesty and its incomparable encouragement. Millions need guidance."
Suzette Martinez Standring
"Best Senior Site ever on the Web! Great, up-to-date information on how seniors can save money on drugs. Wonderful nostalgia. Hard-hitting senior advocacy pieces that get read in high places. Wonderful humor. It's all at Suddenly Senior."
Alexa.com
KUDOS
Now read by 3.1 million in 83 newspapers from Florida's St. Petersburg Times to the Mumbai, India News.