Retirement
May Your Last Check Bounce Before You Die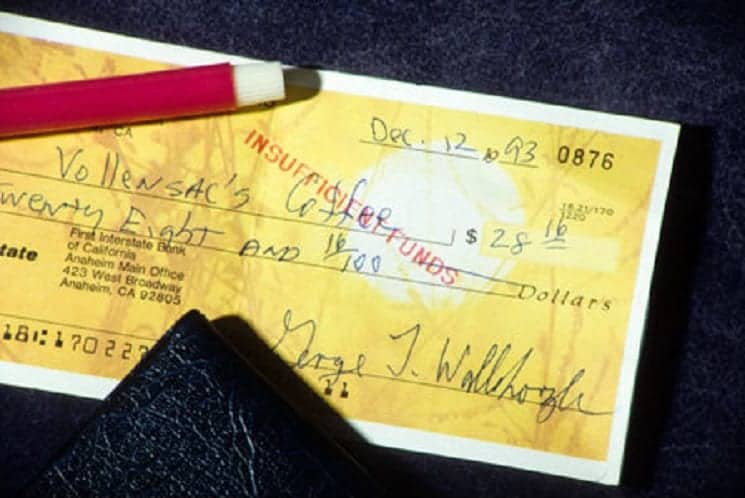 Are we too busy to retire?
It's very quiet where I live. Oh, at night the air fills with ruckus cicadas and amorous frogs horsing around at the pond across the street. But during the day, there are times – like now – when the loudest thing I hear is my thoughts.
Today I wallowed in them.
I returned home from my Tai Chi lesson this morning to the usual full day of answering reader e-mail, talking to editors, phone conferences, answering more e-mail, my daily updating of the Suddenly Senior Website, calling AARP again hoping that someone will answer my questions this time, answering… And somewhere in there, I had to write a column.
Like so many seniors, I've been working since I was 12, and 56 years later, I can't seem to stop and relax.

Maybe it's that old Protestant Work Ethic bugaboo. "Idle hands…" and all that. Whatever, it pushes me around day and night; I seldom leave my computer before 9 p.m.
Now, how pathetic is that?
Today, instead of rushing to my office, I ran a bubble bath, then sat for almost an hour, only my knees and head above water, just listening to the quiet.
A deliciously sinful bath it was: The highlight of my week so far.
You're right! I have no life. I'm working harder than ever – often 12 hours a day – when there are all sorts of fun to be had out there.
Right, this minute there's a heated swimming pool not 40 yards away inviting my backstroke.
Too, the annual EAA Fly-In is just an hour away in Lakeland. Planes of all styles and shapes, some like bananas, some wingless, some so strange looking that, like bumble bees, they defy any reasonable idea of flight, yet they fly and dive and do figure eights and hammerhead stalls – and live to tell about it.
When we lived in Chicago, Carolyn and I would go to Oshkosh every August for EAA's sister show. I was working then. Now that I'm 68 and supposedly retired, I haven't the time.
What's that all about?
SENIOR WORKAHOLICS?
I've got a pile of books beside my bed waiting to be devoured. Writers send them in hopes that I'll like them and put them on the Suddenly Senior Website. Yet I haven't read one in months. Been too busy.
A guy has built a bulletin board forum for the Suddenly Senior site. Readers want this. They plead for a place to exchange ideas, perhaps even phone numbers and astrology signs. That forum is ready to go. It'll take maybe three or four hours of my time to test it out and write it up. Yet for two weeks now, I've been too busy.
I didn't retire just to become a workaholic. Or did I?
There's a mockingbird singing now in the grapefruit tree outside my window. These Beethovens of the birds set must study mightily to build their amazingly diverse repartees. Yet they're never too busy to break into song.
Please, save me from slipping into maudlinese. Tell me that you're too busy, too. That I'm not alone in this insanity.
Perhaps my Tai Chi provides wisdom. To be in the moment: aware, alert, alive. To live The Way "which does nothing yet leaves nothing undone." Whatever that means.
You won't be surprised to learn that after almost four years of Tai Chi practice, I'm yet a rank greenhorn, still wet behind the soul. Lucky for me, Master Kelly, my most excellent teacher, has the patience of the Universe.
What's the secret to doing nothing, the way to never be too busy? And how many others are there in this hard-driving boat of mine rushing beyond the smell of roses?
Dear reader, if you have good advice, write, and I'll pass it on. Who knows, I may yet learn the secret to bouncing that last check I write before I die.
Sponsored Links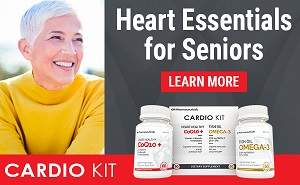 Cardiologist Developed and Recommended
---
Your link could be here.
About
This top-ranked site now has over 4,000 pages of humor, nostalgia, senior advocacy and useful information for seniors 50+. Updates weekly!
The daily e-zine for everyone over 50 who feels way too young to be old.
"...the perfect mix of Andy Rooney, Dave Barry, and Garrison Keilor, combining knee-slapping humor with useful information and genuine compassion."
Retired.com
"Thousands look to and trust Suddenly Senior. Other Websites pale in comparison to the real-life, intimate look into senior lives. What sets apart Suddenly Senior is its blistering honesty and its incomparable encouragement. Millions need guidance."
Suzette Martinez Standring
"Best Senior Site ever on the Web! Great, up-to-date information on how seniors can save money on drugs. Wonderful nostalgia. Hard-hitting senior advocacy pieces that get read in high places. Wonderful humor. It's all at Suddenly Senior."
Alexa.com
KUDOS
Now read by 3.1 million in 83 newspapers from Florida's St. Petersburg Times to the Mumbai, India News.