My wife and I had been married about three months, when she looked at me one day and said, "My gawd, you're always here!"
She was a 38-year-old "old-maid" nurse and had lived by herself for 20 years. The main company she kept in her house was a television set that stayed on 24 hours a day. It's something 28 years later that she still practices.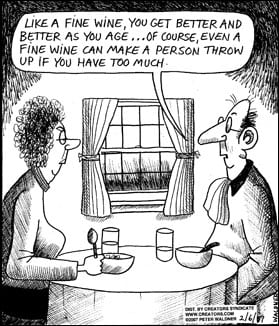 I had been married before and brought to the marriage an 11-year-old daughter I was raising on my own. So there was really little privacy in my wife's new home.
Somehow we survived the upbringing of a teenager. Seven years later we found ourselves on our own again; just the two of us to bump into each other in the house.
Fortunately — or unfortunately depending on how you look at it — we were never the so-called 9-to-5 working family. I was a journalist and my wife was a nurse. We had never worked regular hours or days in our lives. Working nights was just as common as working days and totally interchangeable.
Marriage Lesson 1: Keep it Civil!
I credit the survival of our marriage to the fact that we have floated free-form through it by keeping only a single promise we made to each other: No fights!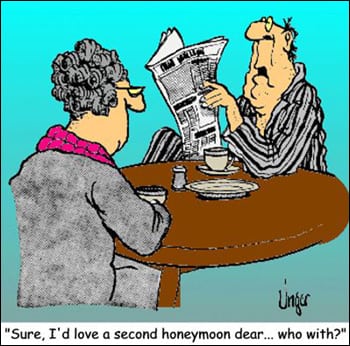 There have been a few times when each of us has gone to a neutral corner during our marriage, but we have had no knockdown drag-out fights to muddy it.
Even so, by the time we reached retirement, we found ourselves back to Square 1. Always there! It was kind of like being stuck in a northern log cabin buried in snow from Thanksgiving to Easter.
It took some new planning to survive. Thanks to the fact we had never been on the same schedules, it was easy to agree that you could eat and sleep anytime you felt like it in our retirement home.
Marriage Lesson 2: Give Each Other Space
Maybe the biggest contributor to our peaceful survival is a decision we made when we settled on where we were going to live in retirement. The basic decision was that each of us would get our own section of the house that included a bedroom, work area for our computers, and most of all our own bathrooms.
Personally, I don't think there is anything more important to the long-term survival of a marriage than having your own bathroom. Of course, it comes with the responsibility of keeping it up yourself.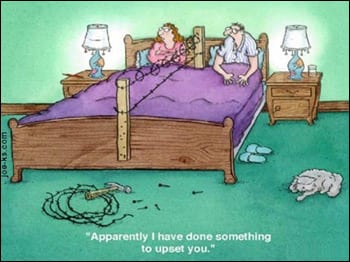 I have never understood why I could get along with a bar of soap, washcloth, towel, one razor and one bottle of shampoo whereas I have never walked into a woman's bathroom and not found enough bottles of shampoo and other cosmetics to dazzle a 19th-Century snake oil drummer.
Having one's own bedroom as you cross over into the seventies and beyond takes little explanation. If you have ever shared one with an aging partner you understand. Body noises, all night ups and downs, periods of restlessness, late-night TV, and night lights are just a few of the dozens of interruptions that rob one of a good, solid night's sleep. No two people are ever going to synchronize all of these little twists and turns. So you might as well give them up and go for the good night's sleep, or afternoon nap, when you get the chance on your next move if you haven't already.
Marriage Lesson 3: No Vacancy Guests Rooms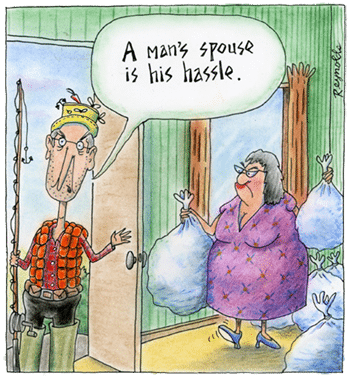 Another brilliant decision we made on our last move was no guests' rooms. Two bedrooms – one each – and two bathrooms – also one each – was agreed on from the get-go. After 25 years of living in the Florida Keys, everyone passing through down to the 14th cousin of my grandfather's favorite minister seemed to find us. They were all looking for a free night's lodging in a high-priced tourist market. It was not going to happen to us anymore in Florida. Even when the grandkids come to visit we put them and their parents up in a motel down the road. Our peace and quiet are well worth the small extra cost.
Marriage Lesson 4: Your Own Wheels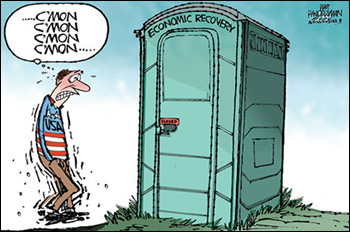 We've found it pays to keep two cars. They don't have to be shiny new ones. You can buy and maintain two older vehicles that will get you around town for less than you pay for a new one today. By doing so, you earn yourself an extra degree of individual freedom. It's there when and where you want it. It comes in handy on those days when your best bet of survival is a neutral corner.
If you must impress long-lost friends at your umpteenth class reunion, it only costs a few dollars to rent a big slug of a brand-new car!
Marriage Lesson 5: Separate Finances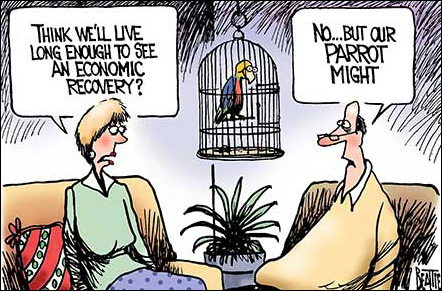 Money is always a cause for concern. It doesn't matter how much or little you have but it does matter how you divvy it up. A common fund to run the house based on a proportionate sharing of the costs. That, in turn, is based on the income of both the partners to the union and is necessary to keep the basics up. Beyond that partners will most likely find more security handling their own monies. Loans back and forth are not forbidden. There's no reason they can't be forgiven if agreed upon by both parties.
Conclusion
We have developed a lot of individual freedom in our house and we both seem to delight in it. With that freedom, we have developed some mutual things we do from which we both derive satisfaction. My wife is an accomplished organist and pianist and plays for many community and fraternal functions. To accommodate her, I am her roadie. I'm hauling her keyboards, amps, and loudspeakers around and setting them up at her various gigs. Together we take a day or so a week and volunteer to haul physically challenged children to and from The Tampa Shrine Hospital, trips from 100 to 250 miles each.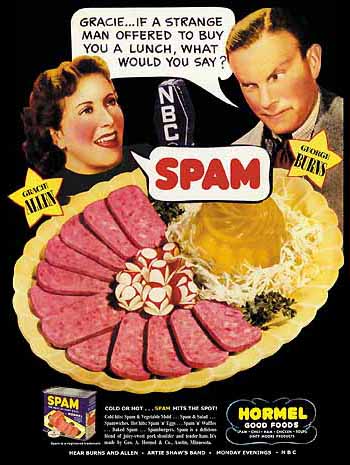 My wife no longer likes to travel, but I occasionally do. I hunt, fish and just wander through the South from time to time. Also, I spend a day or two on my own because I love the outdoors. She prefers to have her own time to read, play her grand piano, and correspond with friends on her computer.
It's a comfortable life for both of us.
If you want to spice it up a bit, bring your wife a flower or two on no particular occasion. You can get more miles out of one random rose than a dozen roses when you're expected to give them.
Besides that, there's nothing wrong with flirting with that chick that lives down the hall. After all, you're married to her. A little-unexpected flirting can put a little zest in what might have become an otherwise dull or boring relationship.
Under such circumstances, I doubt if you'll hear too many times, "My gawd, you're always here!"
Our Sponsors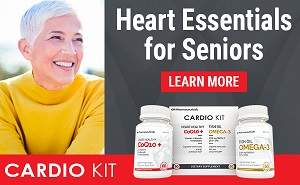 Cardiologist Developed and Recommended
---
Your ad could be here.
About
This top-ranked site now has over 4,000 pages of humor, nostalgia, senior advocacy and useful information for seniors 50+. Updates weekly!
The daily e-zine for everyone over 50 who feels way too young to be old.
"...the perfect mix of Andy Rooney, Dave Barry, and Garrison Keilor, combining knee-slapping humor with useful information and genuine compassion."
Retired.com
"Thousands look to and trust Suddenly Senior. Other Websites pale in comparison to the real-life, intimate look into senior lives. What sets apart Suddenly Senior is its blistering honesty and its incomparable encouragement. Millions need guidance."
Suzette Martinez Standring
"Best Senior Site ever on the Web! Great, up-to-date information on how seniors can save money on drugs. Wonderful nostalgia. Hard-hitting senior advocacy pieces that get read in high places. Wonderful humor. It's all at Suddenly Senior."
Alexa.com
KUDOS
Now read by 3.1 million in 83 newspapers from Florida's St. Petersburg Times to the Mumbai, India News.