Nostalgia
Kenneth Burns: The Mandolin Giant They Called Jethro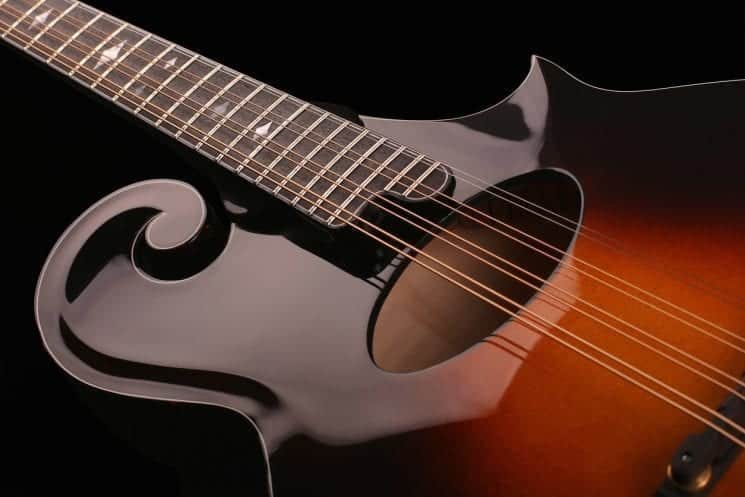 Unless you are of "a certain age," you've probably never heard of the guy modern mandolin masters call a genius. Sam Bush and David Grisman will tell you he was the greatest jazz mandolinist. Along with the father of bluegrass music Bill Monroe, Jethro was the greatest mandolinist of any genre — ever. Even if you are of that age (i.e. many of us reading Suddenly Senior) and have heard of him, you likely know him only as half of a musical comedy duo who were major stars from the 1940s through the 60s; Vegas headliners, Grammy award winners, Country Music Hall of Famers, TV commercial stars, regular guests on, among many other programs, Johnny Carson's Tonight Show, thirty-five albums on RCA. But he was also a crack first-call studio musician. His brother-in-law and one of his fellow recording studio string-slingers was Chet Atkins. In other words, a virtuoso among virtuosi.
Homer and Jethro
His name was Kenneth Burns, his musical partner and the duo's straight man guitarist was Henry Haynes. They met when they were 16 at a radio station audition in 1936. They hit it off immediately and became a duo that lasted for 35 years. When a radio announcer had brain freeze one day, he called them Homer and Jethro. The name stuck.
Their humor was cornball as heck, but not stupid. You might remember the long-running and enormously successful 1960s Kellogg's Corn Flakes campaign called, "Oooh, that's corny". They were dubbed The Thinking Man's Hillbillies. Signed to RCA in 1949, they started singing parodies of radio hits re-composed by Burns. Songwriter Frank Loesser proved he had a sense of humor and got the joke when he gave them permission to parody "Baby It's Cold Outside," as long as the label read, "With apologies to Frank Loesser." It became a huge hit.
RCA Gold Mine
Because they were a gold mine for RCA, the label humored Homer and Jethro by allowing them to record a couple of straight-ahead jazz LPs in the 1960s (both produced by Atkins). They likely were their only flops. It's no surprise since 99% of their audience was there for the laughs, not the licks. So "Playing it Straight" and "It Ain't Necessarily Square" went out-of-print before many of their fans even saw a copy. If they'd even cared.
Those who cared, immediately recognized the two LPs as instant classics. They're all-time instrumental masterpieces that rank with any album of string jazz you wanted to compare them to. When it came specifically to mandolin, it was the greatest and arguably never surpassed. Because they sold so poorly, they also became instant collectors' items, rarities many musicians often knew existed but couldn't find.
I myself was only able to get a badly-dubbed mono cassette copy; when I was first bitten by the mandolin bug in the 1980s. Knowing what my new musical heroes Bush and Grisman (and many others, including the latest generation's mandolin king and host of Live From Here, formerly Prairie Home Companion, Chris Thile) thought of these albums, I was happy to make do with what I could find, until a package arrived in the mail, a gift from a friend, Don Stiernberg. It contained the impossible-to-find Japanese CD edition of both albums on one disc.
Stiernberg
Stiernberg, not incidentally, is among the greatest jazz mandolinists of the next generation. Not surprisingly, he was Burns' protégé, and duet partner for the final stage of Burns's career. He played long after Haynes died of cancer in 1971. Burns, with Stiernberg backing him on guitar, recorded two CDs. It was later issued as a 3-disc set of the complete sessions. It was Burns's favorite numbers, classics all, for the Acoustic Disc label. They were the final recordings of Burns' career, recorded in his basement as a last testament after learning he had cancer, which took his life in 1989, at 68. These albums are easily available, and essential.
But what got me thinking about Burns today is a disc I just heard of early, and rare, Homer & Jethro – old, unfiltered, scratchy, issued warts 'n' all by the Chronological Classics label. Once again, I was delighted by one Burns solo after another. The 78 rpm sides were recorded in the late-40s when H&J recorded for King Records, soon before their long stint with mega-label RCA that made them mainstream stars.
Jethro Videos
I've uploaded one example to YouTube. (The photo I chose is from much later, with Stiernberg backing Burns). If you have two minutes and forty-five seconds to spare, here you go. Love or hate the humor, how can you not love the playing?
"I've Found a New Baby" is a short track from the 1962 "Playing It Straight" instrumental album. It's a prime example of Burns's magnificence playing sizzling, straight-ahead jazz, no quips required.
Born in Knoxville Tennessee, he was a Chicago-area resident from 1949 until the end of his life. Burns is yet one more giant we could lament as all but forgotten. But the truth is, even when alive and active, his importance as a musician was known by far too few. However, among those who know, love, and play acoustic string jazz, as well as the progressive branch of Bluegrass music known as Newgrass, Kenneth "Jethro" Burns was, and remains, a legend.
As an addendum, here is a story I did on Burns and Stiernberg in 1995 for the Chicago Reader at the time the first volume of Burns' Acoustic Disc final sessions were issued.
Sponsored Links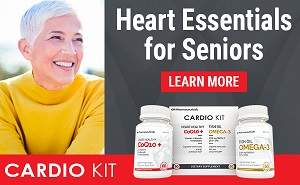 Cardiologist Developed and Recommended
---
Your link could be here.
About
This top-ranked site now has over 4,000 pages of humor, nostalgia, senior advocacy and useful information for seniors 50+. Updates weekly!
The daily e-zine for everyone over 50 who feels way too young to be old.
"...the perfect mix of Andy Rooney, Dave Barry, and Garrison Keilor, combining knee-slapping humor with useful information and genuine compassion."
Retired.com
"Thousands look to and trust Suddenly Senior. Other Websites pale in comparison to the real-life, intimate look into senior lives. What sets apart Suddenly Senior is its blistering honesty and its incomparable encouragement. Millions need guidance."
Suzette Martinez Standring
"Best Senior Site ever on the Web! Great, up-to-date information on how seniors can save money on drugs. Wonderful nostalgia. Hard-hitting senior advocacy pieces that get read in high places. Wonderful humor. It's all at Suddenly Senior."
Alexa.com
KUDOS
Now read by 3.1 million in 83 newspapers from Florida's St. Petersburg Times to the Mumbai, India News.