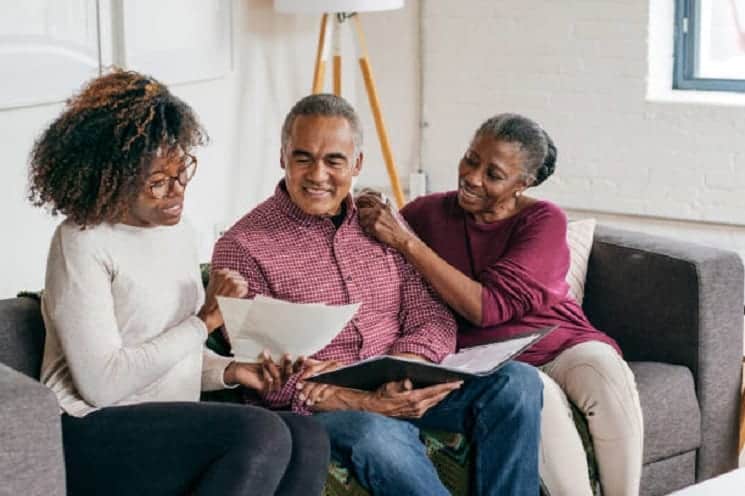 Have you discussed a living will with your family yet? There is a power greater than man. You may call him God, Allah or Nature or any number of name designations. This is not a discussion about who we believe God favors. In my opinion, we all belong to this greater power.
I have a new grandson that has come into this world a few weeks ago. It is a miracle when you think about the fact that two microscopic cells joined to create a new human being with the capacity to think independently, grow into a rational thinking adult and if born into the right environment can become whatever his or her greatest talents are.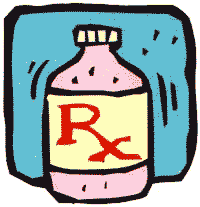 My basic question is: "Has man decided to mimic God?"
Scientists have discovered the genetic makeup of man and at the time of discovery believed they had learned all there was to learn about our genetic makeup. Since then they have learned that there are 100's of 1000's of epigenetic processes that make us who we are.
In the meantime, profit-orientated companies have decided to manipulate the genetic makeup of plants, animals and us, all in the name of improving the world we live in. This has been done quickly without knowing the ultimate consequences of how life will be permanently altered in future generations.
In my opinion, the genesis of this trend started with medical sciences ability to build lifesaving machines such as the heart and lung, dialysis and ventilator. These machines do work, and the inventors are to be commended for their creativity. In acute life saving situations they are necessary.
But what about when the prognosis is death? Should the terminally ill patient be sustained on life prolonging machines when suffering dominates and they are mentally and physically tortured? The ventilator is the most common method of prolonging life of the terminally ill.
Someone dear to me was diagnosed with colon cancer in July, 2007, and had an unsuccessful operation to remove the cancer. He has been on a ventilator for over 120 days and will not be removed from the device until he expires. The question is: "Did the physicians extend false hope to the family?" or "Do the children love their father so much that they can't let him go?" In either case, once the ventilator is used, no one wants to make the decision to remove it. In the meantime, the patient is experiencing hell on earth and is being tortured both physically and mentally.
Have we usurped god's grand design for how man should live and die?
In the case of a tragic auto or plane accident or in an end of life situation, there is a way for us, you and I to direct the type of medical treatment we want to receive. It is called a "Living Will." If a prognosis is death and to sustain life requires artificial means that prolongs suffering and not life, you can direct that that type of medical treatment be withheld.
What we need are medical professionals who are honest with their patients and their families and do not provide false hope. The enactment a few years ago of a federal law called HIPPA, which was in part designed to slow down medical lawsuits, makes open and honest communications more difficult today.
In any event, all physicians should examine their views on medical treatment and ask the question: Am I usurping god's grand design?
We have decided that we will carry a living will document in our cars and on our person, as well as give a copy to each of our children, so our wishes can be known to those that treat us. Our children can be our spokesman if we are mentally incapacitated.
If all seniors had living wills, a side benefit would be that healthcare costs in this country would go down considerably. I've read estimates of 1/4 to 1/3 of the two-trillion dollars spent each year on healthcare in this country is due to end of life medical treatment which in many cases is extending suffering.
Free living will forms are at the Suddenly Senior site. Start by going to Remember Terri Schiavo: Sign This Living Will Today.
Or, there is a website that offers the legal document for $14.95. Go to: www.legacywriter.com to learn more.
And the most sophisticated living will program is offered by US Living Will Registry where your wishes are stored in a Central Computer and made available to any medical entity around the world. A wallet card with a Registry Account number is carried and is updated annually for life. The cost is $125. Go to: www.uslivingwillregistry.com to learn more.
Once again, it is up to us as seniors to understand the environment we live in and make the best choices possible for ourselves. If we leave it up to others, it may not be what we want.
---
T. Braun, Pharmacist, Buyer, Marketing Executive for a Major Drug Chain. Active for over 45 years in Pharmacy.
Legal Stuff: Permission is granted to all to reproduce this document in whole and redistribute to all that are as concerned as I about the future of our Medical system that has so many superior attributes that is operating under needless dark clouds of distress.

Disclaimer – This document is informational in nature. Medical advice should be secured through your physician.
Senior Citizen Contest
Win Our $1k Grand Prize
Weekly prizes awarded
About
This top-ranked site now has over 4,000 pages of humor, nostalgia, senior advocacy and useful information for seniors 50+. Updates weekly!
The daily e-zine for everyone over 50 who feels way too young to be old.
"...the perfect mix of Andy Rooney, Dave Barry, and Garrison Keilor, combining knee-slapping humor with useful information and genuine compassion."
Retired.com
"Thousands look to and trust Suddenly Senior. Other Websites pale in comparison to the real-life, intimate look into senior lives. What sets apart Suddenly Senior is its blistering honesty and its incomparable encouragement. Millions need guidance."
Suzette Martinez Standring
"Best Senior Site ever on the Web! Great, up-to-date information on how seniors can save money on drugs. Wonderful nostalgia. Hard-hitting senior advocacy pieces that get read in high places. Wonderful humor. It's all at Suddenly Senior."
Alexa.com
KUDOS
Now read by 3.1 million in 83 newspapers from Florida's St. Petersburg Times to the Mumbai, India News.