Finance
Living Smaller and Smaller and Smaller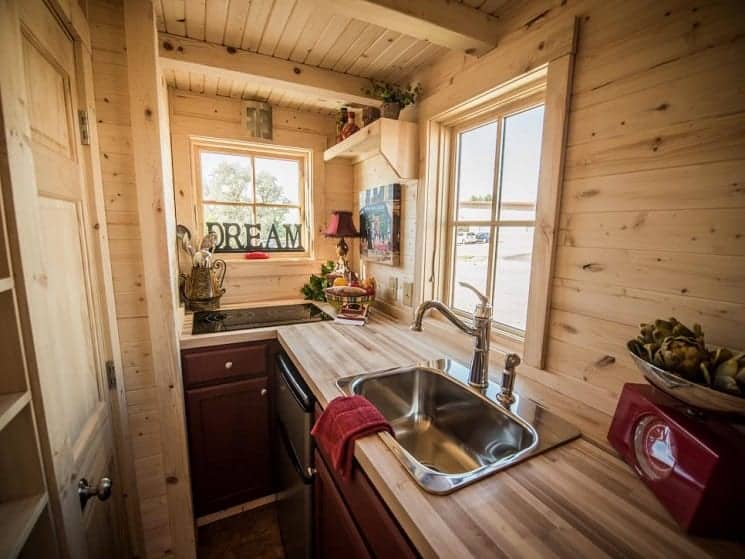 Recently the news was filled with the prospect of New York building mini apartments to help house its growing population. I really didn't get what the entire hullabaloo was about. I've lived small before and it isn't all that bad.
There have always been those in New York City who have found and fixed up living spaces as small as 100 square feet. And they seem to thrive on surviving in a downtown living area close to all the things they enjoy.
The price of such living surprises me at times – $700 a month for a 78 square-foot. $2,000 a month for a 300 square-foot apartment. And the prices go up accordingly.
But I've lived in cities like Tokyo where people actually spend the night in sleeping tubes. An apartment in Tokyo like the one I live in in Florida for $1,000 a month would cost $7,000 to $10,000 in yen.
On the larger size the biggest house I ever owned and lived in was a 4,000 square-foot, 16-room, 70-plus-year-old home I once restored in Des Moines, Iowa. I literally stole that big barn. I had a ball restoring it before I sold it and moved back to Florida after half dozen years in the Hawkeye State.
Here in Florida, the biggest home I have had was a 3,500 square-foot layout in the Florida Keys. I bought and restored it as a necessity when I inherited my mother-in-law. Prior to that I lived in my favorite all-time house, a 1,500 square-foot restoration on the ocean where I could tie up my big boat at the house.
The smallest thing I think I have ever lived in has been an Army pup tent that I shared with another soldier. The pup tent dates back to the Civil War and is an old military standard. Each occupant carries what is called a "shelter half" and one tent pole. When set up, it provides only 35 square feet of living space and it is not high enough to stand up in. But you learn to live with it.
The point is that we generally live where we are most comfortable, both physically and financially. In that respect as we age we seem to downsize or, according to the current buzzword for moving down in living space size, we "rightsize."
Currently my wife and I live in a two-bedroom, two-bath apartment on the ground floor of a complex built within a golf course. My porch is on the 16th fairway and somebody else mows my yard. That's comfortable and affordable to us these days.
My boats are gone, so I don't need a dock to maintain anymore. When I have something that needs fixing, I simply call Maintenance and they come and take care of it. I haven't had to write a check for taxes and insurance since I made the last move.
And, I don't shovel snow, one of the main reasons I have lived in Florida for more than 50 years.
I did quite of bit of research on why people want to live in birdcage size downtown apartments in large cities. Mostly it comes down to, they live there because it puts them close to things they consider most important – the theatre, good libraries, cultural events, educational opportunities and the list goes on.
New York holds no monopoly on those who want to pay a premium to live in small downtown apartments. I've already cited Tokyo but Los Angeles and other cities in California are not far behind. Even London has developed a downtown mini-apartment complex made from old cargo containers that brings high rental prices and is always in demand.
I have lived and worked in Boston, New York and Washington, D.C., in my life and, for sure, I enjoyed the museums, concerts, theater and other offerings. What I really didn't enjoy was the "city" – the crowding, the lack of green grass, the blowing of a train whistle, a field of cattle or a quiet stream.
I remember once in New York I decided to go find the Fulton Street Fish Market in The Bronx – before it was relocated a few years ago – because I had heard so much about it. After visiting it for a while and observing many of the unsavory characters that it seemed to attract, I decided if I were forced to live there I would undertake a very short life of crime. I would somehow steal enough money to buy a one-way bus ticket to some distant less populated city or town.
Today I have a computer, high-speed Internet connection, and cable television. Somewhere in that mix I instantly can be inside almost any of the venues or events or visit any country or other geographical location I enjoy.
And the sun keeps shining outside my door at a dollar rate I can afford and enjoy in my retirement years.
I have never understood people who owned homes in Florida, or any other of the Sunbelt areas, plus homes "back home" and trundled back and forth even summer and winter. My home has always been where I am at at the moment. I only need one of them.
Keeping the cost within my income, which seems to get a little more limited each year, is all I have to do to thoroughly enjoy life. If I had to "rightsize" again it would not be a problem. Space has ceased to be less and less of a need for me as I continue to age.
Senior Citizen Contest
Win Our $1k Grand Prize
Weekly prizes awarded
About
This top-ranked site now has over 4,000 pages of humor, nostalgia, senior advocacy and useful information for seniors 50+. Updates weekly!
The daily e-zine for everyone over 50 who feels way too young to be old.
"...the perfect mix of Andy Rooney, Dave Barry, and Garrison Keilor, combining knee-slapping humor with useful information and genuine compassion."
Retired.com
"Thousands look to and trust Suddenly Senior. Other Websites pale in comparison to the real-life, intimate look into senior lives. What sets apart Suddenly Senior is its blistering honesty and its incomparable encouragement. Millions need guidance."
Suzette Martinez Standring
"Best Senior Site ever on the Web! Great, up-to-date information on how seniors can save money on drugs. Wonderful nostalgia. Hard-hitting senior advocacy pieces that get read in high places. Wonderful humor. It's all at Suddenly Senior."
Alexa.com
KUDOS
Now read by 3.1 million in 83 newspapers from Florida's St. Petersburg Times to the Mumbai, India News.