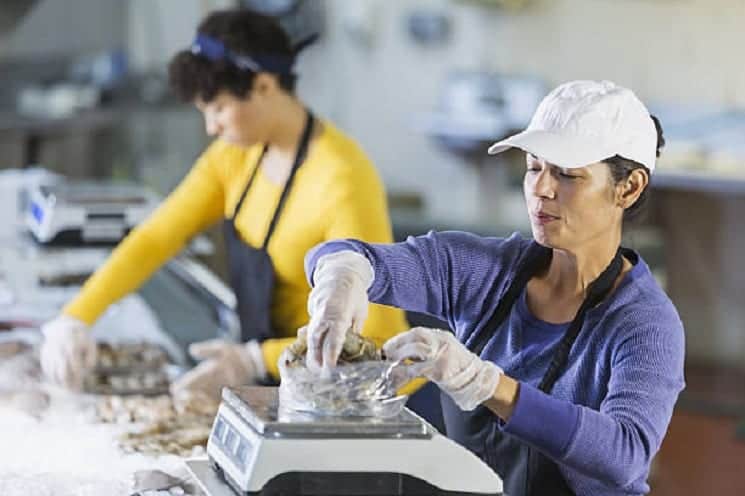 Lipitor Shrimp Industry Story Revisited
Back in 2008, I wrote an article entitled "Goodbye Shrimp". Shrimp is one of the top natural food sources rich in that artery choking cholesterol. I was prompted to do so because I finally realized our almost daily cocktail hour with shrimp was having a negative impact on my cholesterol level. In fact, my cholesterol blood level was at 205 that year. Almost 10% higher than my normal level which I had maintained for years. The point of the story was that Lipitor was the quick fix answer to elevated blood levels of cholesterol and Pfizer, the manufacturer of Lipitor (2009 global sales 13.6 billion dollars) was happy that there were a lot of folks out there doing the same as us. Cocktails and shrimp before dinner. Ah! The good life.
I also wrote an article about Mevacor the first cholesterol-lowering drug that the FDA approved, and the Merck sequel called Zocor. Most of the prescription drugs for lowering the cholesterol are called "statin" drugs because of the chemical composition. The following is from the original article that lays out the facts that never were widely known about the statin drugs.
In the process of creating the first statin drug, Merck discovered that an essential enzyme called Co Enzyme Q 10 is reduced in the body if you take a statin drug that suppresses your cholesterol. Cells in your body require Co Enzyme Q 10 as well as cholesterol, but medical researchers pushed on with the concept that high cholesterol is bad for you and ignored the consequences of too little cholesterol or too little Q 10 in the body. Over the years the manufacturers have convinced physicians that lower and lower values of cholesterol should be the norm.
In 1990, Merck received a patent for the combination drug of lovastatin (Zocor) and Co Enzyme Q 10. (Patent#'s 4929437 & 4933165). They have never marketed this combination drug. Today, 14 20 years later, neither the NIH nor FDA nor any other medical authority has demanded that the way statins are prescribed and patients are treated has to be changed to include the supplement Co Enzyme Q 10. I would have thought that if they were not going to market this combination of drug, at least they would have told the prescribing physicians that a Q 10 supplement should be taken along with the statin drug. So much for patient concerns and medical ethics. Medical Ethics has been relegated to the rear of the classroom and in many cases has never left academia. How else can you explain the lack of outcry from physicians for being convinced to prescribe a class of drugs that may do harm not only to the liver but also the heart that requires adequate Co Enzyme Q 10 to function properly?
Dr. Langsjoen presented a well researched white paper to the FDA explaining the need to change the labeling on statin drugs so that Co Enzyme Q 10 would be prescribed along with the statin drug. It fell on deaf ears. So much for believing in the concept that the FDA was created to protect the American consumer.
Two years later my Blood report indicated my cholesterol level was 163. A 20% drop, which was a result of changing nothing more than my nutritional habits! Reducing the shrimp feasts, having a high fiber breakfast and eating no more than 6 oz of red meat without fat at a meal, all contributed to the results. In addition, my LDL went from 124 to 81 which was a 35% drop and my HDL was 71.
For most of us, the answer is in good nutrition, not taking a statin drug that has dangerous side effects. One of the most common serious side effects to the heart is cardiomyopathy (heart muscle cell damage). The scientific report of Dr. Langsjoen explains that statins induce frequent and significant depletions in CoQ10 levels, particularly when higher doses have been administered (and most notably in the elderly). With that depletion, studies have shown detrimental cardiac effects in humans (with pre-existing cardiac dysfunction) and in animals.
So..if you are currently taking a statin drug and have been for a number of years and have been diagnosed with cardiomyopathy, then the solution to your problem could very well be having your physician agree that you should be taking co-enzyme q 10. If you have experienced this problem, would you want to share with me how the problem was resolved?
If you want to eliminate the statin drug in your life, commit to nutritional changes in your lifestyle. It's up to you.
About the Author
T. Braun, Pharmacist, Buyer, Marketing Executive for a Major Drug Chain. Active for over 45 years in Pharmacy.
Legal Stuff: Disclaimer – This document is informational in nature. Medical advice should be secured through your physician.
About
This top-ranked site now has over 4,000 pages of humor, nostalgia, senior advocacy and useful information for seniors 50+. Updates weekly!
The daily e-zine for everyone over 50 who feels way too young to be old.
"...the perfect mix of Andy Rooney, Dave Barry, and Garrison Keilor, combining knee-slapping humor with useful information and genuine compassion."
Retired.com
"Thousands look to and trust Suddenly Senior. Other Websites pale in comparison to the real-life, intimate look into senior lives. What sets apart Suddenly Senior is its blistering honesty and its incomparable encouragement. Millions need guidance."
Suzette Martinez Standring
"Best Senior Site ever on the Web! Great, up-to-date information on how seniors can save money on drugs. Wonderful nostalgia. Hard-hitting senior advocacy pieces that get read in high places. Wonderful humor. It's all at Suddenly Senior."
Alexa.com
KUDOS
Now read by 3.1 million in 83 newspapers from Florida's St. Petersburg Times to the Mumbai, India News.