I've been leaving home without my American Express card for a whole lot of years now. I just don't use credit cards anymore. Sure, there's one tucked away somewhere for emergencies, but rarely does it see the light of day.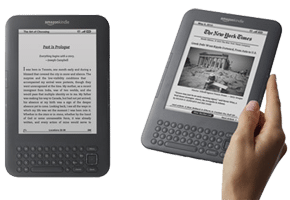 But for the past six months or so I have rarely left home without my Kindle. I got the e-book reader a while back when Amazon came out with what they now call the Kindle E-reader model – a smaller, more compact one than the original Kindles. It is small enough to slide into my coat pocket. It will be ready to pull out and read at a moment's notice. That's just what I do with it.
I've spent more than my share of time in doctor's offices this year. I have developed, over the past few years, a disdain for the leftover magazines and other reading materials you generally find in medical waiting rooms.
The smaller, lightweight Kindle reading devices have solved that problem. Pull it out of the pocket, hit the "On" switch, dial up the last book I was reading. It reopens right to the spot where I last stopped. The world disappears around me.
I have always been a vociferous reader. My grandmother and a favorite aunt started a library and story hour in our hometown when I was three or four years old. I was in line when the door opened. My grandchildren now have the McGuffey Readers from which my grandfather learned to read over a century ago. Books that I used to hone my reading skills many, many years ago.
Nothing has served me better in life than the early literacy skills I was taught. I still work on them today and the Kindle has opened up a whole new world in which to indulge.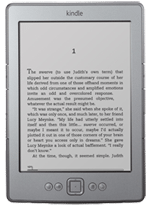 If you're one of those last-minute Christmas shoppers the latest Kindle will fit your shopping list perfectly. For $119, plus tax, you can now grab the smallest Kindle ever produced. It is even more compact than the one I bought earlier this year for $114.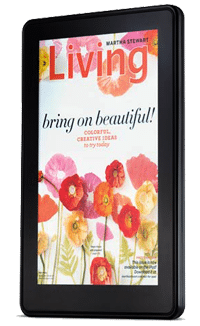 It doesn't have all the bells and whistles that the new $49 color Kindle Fire has, but if it's reading you are into it will do the job remarkably well.
Amazon is an amazing company. From its beginning, as a bookseller, it has expanded into the world's largest book emporium whether it be buying, selling or publishing. Kindle is an added component through which Amazon has developed. It's a portable electronic reading device that provides access to thousands of books of all types.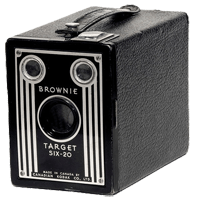 If you're old enough to remember the Kodak Brownie camera you'll recognize what it is that Amazon is attempting to do with the Kindle. Kodak reasoned that if an inexpensive but dependable camera could be developed then there would be vast profits to be made in selling the film for that camera. Their venture was one of the great business successes of the 20th Century.
Amazon is accomplishing much the same thing in the 21st Century with the Kindle. If reading can be made simple and convenient at a negligible cost, then there are vast profits to be made selling the books and other content that can be viewed on the Kindle.
The new, lightweight Kindles are the epitome of convenience and out-of-pocket costs. Amazon has even sweetened the kitty by offering more than 5,000 titles that can be downloaded free of charge to a Kindle device.
Amazon claims the latest inexpensive Kindle can hold up to 1,400 books. One need not have to worry about overloading it. Extra books not currently being read can be stored off the machine in the wonderful world of Cloud computing free of charge.
There is a short learning curve required to get up and running on a Kindle. If you're using a computer to access the Internet now, then you'll have no problem picking up the Kindle system.
Everything can be done from the Kindle as long as you have a Wi-Fi connection. A cup of coffee at McDonald's, where Wi-Fi is available free, will not get cold while I'm downloading a half dozen books to my Kindle.
Even more efficient is using my computer to order books with my Kindle alongside. My books are downloaded to my Kindle instantly when they are ordered online.
The Kindle I own has a physical keyboard. The latest and most inexpensive model has a keyboard that pops up on the screen when needed. This saves a couple more ounces in weight. It's making the new Kindle about an inch shorter in length than mine.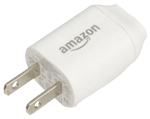 The one drawback reviewers seem to find in the newer inexpensive Kindle is that it can only be charged through a USB charger and none comes with the Kindle. That means you are going to be out a couple more bucks to buy an adapter or a USB charger. Still, a single charge lasts about a month on these new lightweight Kindles.
Other than that little limitation this new Kindle looks like a winner for those of us who just dig books and reading. Its six-inch screen is black on white and reads like a regular printed page. There are a half dozen different type size choices so the screen can be adjusted to fit one's eyesight. It can be read in broad daylight or by regular household lighting and is easy on the eyes.
I don't think this is any passing fancy. Amazon thought it would take at least 10 years after introducing its first e-reader to sell as many e-books as regular books. It happened in five years and now more e-books are sold each year than paperbound ones.
You'll find my Kindle e-reader snug in my pocket when I go out the door. My nose firmly stuck in it while I sit in the doctor's office. It's also a great company when I find myself eating alone in a restaurant or at home.
I'll give you one word of advice though: If you're buying one for Christmas for someone you live with, you had better buy two. You'll never get a shot at using it if you give it to someone else.
Sponsored Links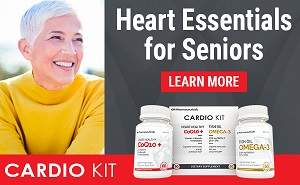 Cardiologist Developed and Recommended
---
Your link could be here.
About
This top-ranked site now has over 4,000 pages of humor, nostalgia, senior advocacy and useful information for seniors 50+. Updates weekly!
The daily e-zine for everyone over 50 who feels way too young to be old.
"...the perfect mix of Andy Rooney, Dave Barry, and Garrison Keilor, combining knee-slapping humor with useful information and genuine compassion."
Retired.com
"Thousands look to and trust Suddenly Senior. Other Websites pale in comparison to the real-life, intimate look into senior lives. What sets apart Suddenly Senior is its blistering honesty and its incomparable encouragement. Millions need guidance."
Suzette Martinez Standring
"Best Senior Site ever on the Web! Great, up-to-date information on how seniors can save money on drugs. Wonderful nostalgia. Hard-hitting senior advocacy pieces that get read in high places. Wonderful humor. It's all at Suddenly Senior."
Alexa.com
KUDOS
Now read by 3.1 million in 83 newspapers from Florida's St. Petersburg Times to the Mumbai, India News.