Let's start with the good news: Both Carolyn's and my cancers are now in remission!
There is no bad news.
For me, what began last October when doctors discovered a rare and deadly form of small-cell bladder cancer with a zero percent chance of remission — they gave me "perhaps a year" to live — ended this week "cancer free."
Three months ago, the odds improved to a 20 percent long shot when my oncologist and radiologist began aggressively treating my bladder cancer as a small-cell lung cancer instead.
Not so rare, they knew how to treat that. Daily radiation and chemotherapy did the trick, abetted by your many kind prayers and thoughtful notes.
Just two months ago I wasn't so upbeat.
I'd lost 50 pounds. Constant life-threatening infections plagued me as chemotherapy overwhelmed my immune system. Infections, not cancer, kept pushing me back into intensive care. Exhausted, I was certain I'd perish within weeks.
I even e-mailed some of those close to me, thanking them for their precious gifts of friendship. I wasn't sure I'd be able to write or even talk when the time came. (Note: This is not the first time I've been so foolish.)
Today, without so much as a nightingale's sweet portent, both Carolyn and I once again are filled with hope.
What Do Mean You're Not Dying?
Not to look a gift miracle in the mouth, but what do a 73-year-old geezer and his 68-year-old (trophy!) wife do after awakening from a nightmare in which imminent death shadowed any future?
After two recent heart attacks, three pneumonias, congestive heart failure (an unfortunate moniker if there ever was one) and my fight with cancer, I've discovered that life becomes even more precious. Ignoring death ignores life.
Close encounters with the Pale Horse have changed me.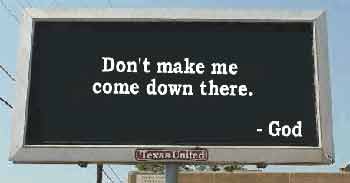 I no longer fear death or dying. Or much else, for that matter. As for serious regrets — and I've thought about it — I have but one: Not to have lived my entire life to the fullest, to the bravest and the best of me. Lovingly, as I believe God intended.
Only after I met Carolyn did I glimpse a world in which there was far more to life, to love, to giving and to joy than I'd fathomed. (Did I ever tell you that we met across the table at an AA meeting in McHenry, Illinois? For me, it was love at first sight. That was 30 years ago.)
More immediately, next Tuesday starts 17 more radiation treatments, these to prevent the cancer from invading my brain. Yes, I know. I said there was no more cancer. There is. There always is. That's what makes it cancer.
And while I may die in my sleep of old age, as my oncologist now predicts, Carolyn's multiple myeloma will likely return to demand treatment once again.
I detail all this because of our commitment 10 years ago when we created Suddenly Senior: to tell both the horror and the joy about what it's like to get old, and to tell it as truthfully as possible. Golden Age, Exposed, if you will. No one's ever done that. Not like this.
From the removal of my first cataract to Carolyn's facelift and dental implants in Costa Rica to illustrating a column on my colonoscopy with an off-the-wall photo of my very own bowel, we've attempted to let you know what you may be in for if you live long enough. Told as honestly and forthrightly as we know how.
Carolyn and I hope to keep on with Suddenly Senior.
But here's the thing: God has given us new, unexpected life to live, and we plan to live it fully, with passion, honesty, and with courage. Wherever that takes us.
We'll write as often as we can. (I'm still editing the Suddenly Senior News most every day.) And when we can't, you'll see either a past Suddenly Senior column that proved particularly popular or a well-written guest column that we believe will interest you.
Stick around, folks. You ain't seen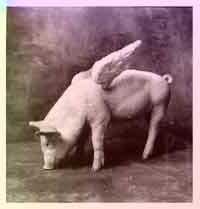 nothing yet.
P.S. Deborah Rhodes, Suddenly Senior's copy editor, wrote the following after reading this column:
"Just remember that you have been given a new lease on life for a reason. You do need to take care of yourselves, your health and each other, but a life without service to God and man is no life at all.  Life, after all, is a gift, but a gift that is meant to be given."
Amen!
Senior Citizen Contest
Win Our $1k Grand Prize
Weekly prizes awarded
About
This top-ranked site now has over 4,000 pages of humor, nostalgia, senior advocacy and useful information for seniors 50+. Updates weekly!
The daily e-zine for everyone over 50 who feels way too young to be old.
"...the perfect mix of Andy Rooney, Dave Barry, and Garrison Keilor, combining knee-slapping humor with useful information and genuine compassion."
Retired.com
"Thousands look to and trust Suddenly Senior. Other Websites pale in comparison to the real-life, intimate look into senior lives. What sets apart Suddenly Senior is its blistering honesty and its incomparable encouragement. Millions need guidance."
Suzette Martinez Standring
"Best Senior Site ever on the Web! Great, up-to-date information on how seniors can save money on drugs. Wonderful nostalgia. Hard-hitting senior advocacy pieces that get read in high places. Wonderful humor. It's all at Suddenly Senior."
Alexa.com
KUDOS
Now read by 3.1 million in 83 newspapers from Florida's St. Petersburg Times to the Mumbai, India News.