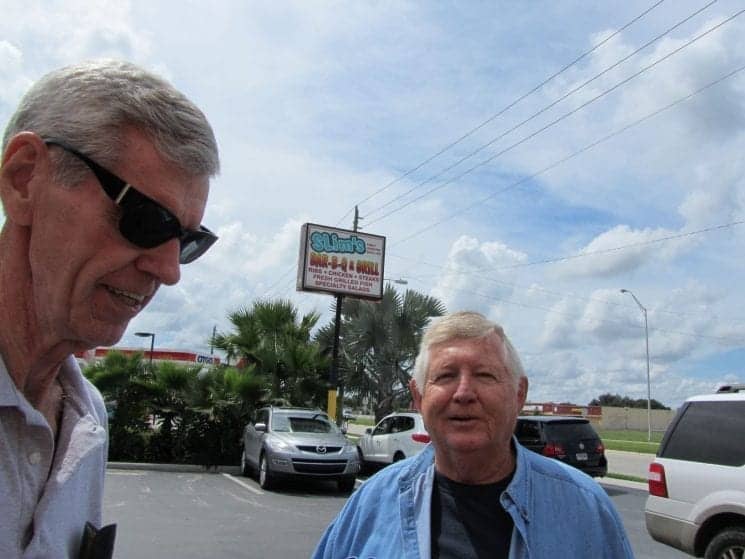 My late father-in-law made a magnetic sign that said, "Age is like old underwear, it creeps up on you." He stuck it on his refrigerator door a few years before he died. I used to chuckle when I saw it. Then a couple of years ago, it dawned on me just what he meant.
I had made the same trip dozens of times to have lunch with Frank, an old reporter friend. However, I found myself tooling down the road to enjoy some barbecue with an old friend and simply could not remember the name of the town to which I was driving.
I knew the route. It is always an enjoyable drive of 65-70 miles through the heart of Florida cattle country. Unfortunately, I simply couldn't recall the name of the town to which I was headed.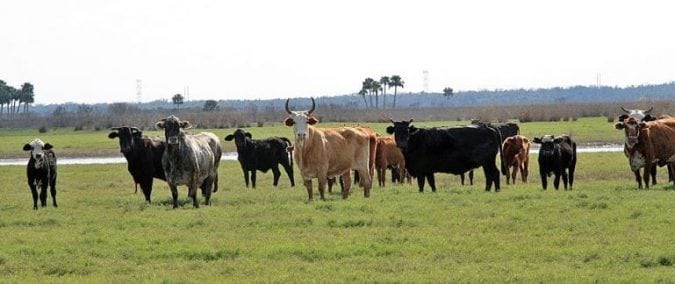 I kept telling myself, "I'm not really lost! I know where I'm going."
It bothered me for the first 50 miles until I finally saw a road sign pointing out that I was 20 miles from my destination; the name of the town plainly printed on the sign.
Turbulent Sixties
It was an uneventful trip and an enjoyable lunch, as always; two men who spent a lifetime in the news business covering the Turbulent Sixties, Martin Luther King, Lyndon Johnson, and many of the violent Anti-Vietnam demonstrations across the country.
I told my friend my frustration of having been unable to remember the name of the town we were lunching. We had a good laugh. We came to the conclusion it was beginning to happen too frequently and there is little we can do about it.
I was 80. My friend was 79 at the time. We've both spent our fair share of time having parts removed, repaired and bypassed but are in reasonably good health. Living in Florida, we will probably be able to drive up until we finally drop.
Our enjoyable conversations over lunch are filled with details and memories from the past. But don't ask us what we had for dinner last night. We are caught in that time warp of near-memory loss in which so many of our fellow seniors seem to get trapped.
It is not a terrible place to be if you learn to use it. I find it's a good way to avoid having to answer embarrassing questions about where I was, what I was doing or how much money I spent when I'm getting the third-degree at home.
Guess My Age
Most people can't guess my age and are surprised to learn I am now 82. Even the doctors and medical staff, primarily at the Veterans Administration that has kept me ticking all these years, kid about how they can't come within 10 years of guessing my age correctly.
One of my favorites is a German urologist who, after reading through all my medical records one day, looked at me and said, "You shouldn't even be here!"
The fact that I am is good news if I can just remember where I am supposed to be. That gets a little confusing from time to time. So much so my wife, who can't remember what day of the week it is, has learned to keep a written daily and monthly record of our various dates and appointments. Each evening we check it and draw our assignments for the next day. It's then only a simple matter of remembering who has to get up at what time to go where.
Family Longevity
There is plenty of longevity in my family. My paternal grandfather lived to be 96, his sister to 104 and my maternal grandfather well up into his 80s. My father died at a relatively young 62 and my mother died six weeks after I was born. Hopefully, the longevity of my grandfathers' generations has skipped over my parents' to mine. At 90 years old, people were still miss-guessing my grandfather's age by a decade or more.
One of my funniest stories about that was when I came home from the Army in 1958. My grandfather, recently widowed, asked me to go to a wedding for a distant relative in another town. I dutifully drove him in his big shiny Chrysler to the wedding and enjoyed the festivities but every time my grandfather would introduce me to a person I had never met he would introduce me as "my son, David" rather than his grandson.
By the time it came to drive home, I was more than puzzled by this apparently mental diversion my grandfather was having. He had had a son named David who died in the great influenza epidemic of 1918. I didn't know whether to bring it up or not.
Curiosity got the better of me. I finally told him he had been introducing me as his son all day.
He never missed a beat. "I know, I just didn't want people to think I was old enough to have a grandson as big as you!"
If I can just maintain his sense of humor and outlook on life, I will never really get lost; even if I can't remember the name of where I am going.
Sponsored Links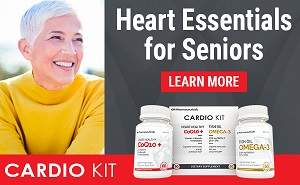 Cardiologist Developed and Recommended
---
Your link could be here.
About
This top-ranked site now has over 4,000 pages of humor, nostalgia, senior advocacy and useful information for seniors 50+. Updates weekly!
The daily e-zine for everyone over 50 who feels way too young to be old.
"...the perfect mix of Andy Rooney, Dave Barry, and Garrison Keilor, combining knee-slapping humor with useful information and genuine compassion."
Retired.com
"Thousands look to and trust Suddenly Senior. Other Websites pale in comparison to the real-life, intimate look into senior lives. What sets apart Suddenly Senior is its blistering honesty and its incomparable encouragement. Millions need guidance."
Suzette Martinez Standring
"Best Senior Site ever on the Web! Great, up-to-date information on how seniors can save money on drugs. Wonderful nostalgia. Hard-hitting senior advocacy pieces that get read in high places. Wonderful humor. It's all at Suddenly Senior."
Alexa.com
KUDOS
Now read by 3.1 million in 83 newspapers from Florida's St. Petersburg Times to the Mumbai, India News.