Travel
Frequent Flier: If You Choose to Be Bumped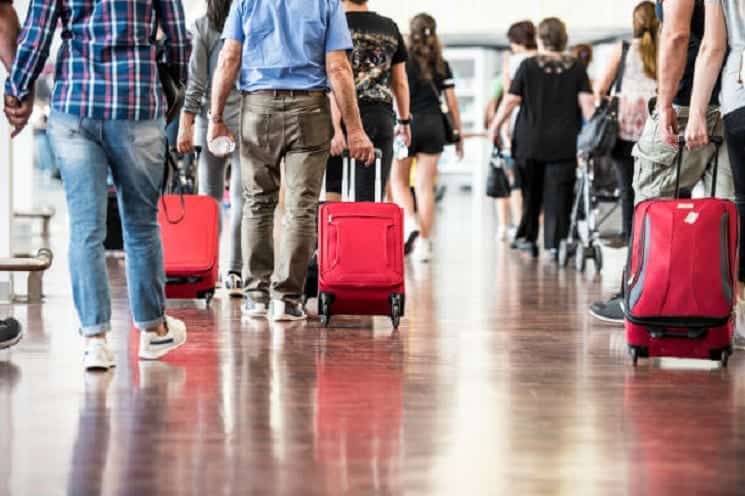 Looking for the best ways to save and increase your frequent flier benefits? Check out our suggestions on getting bumped.
With summer travel in full swing and many airplanes once again crowded, passengers waiting at their gates to board may be more likely to hear an agent announce:
"This flight is overbooked. If anyone is willing to take a later flight in exchange for a travel voucher, please come to the ticket counter."
But before you leap out of your seat and volunteer to be "bumped" – the industry term for shifting passengers from an oversold flight – make sure you know what you're getting in exchange for agreeing to take a later flight.
Airlines are struggling, so the compensation they offer bumped passengers is generally less generous than it once was. There are also more restrictions on when and how free travel vouchers can be used. Those wise to the airlines' ways suggest asking about the terms of the deal before letting their seat be reassigned.
There are still advantages to be reaped. Travelers can earn free tickets or vouchers good for discounts on future travel. Russ Elder, whose family of five has been bumped at least once on nearly every trip they have taken for the past few years, said this "hobby" has enabled them to travel during vacations they might otherwise have spent at home in Atlanta.
"On most of our trips, our airfares have been paid for completely or mostly through vouchers," Mr. Elder said. "There's no way I could have afforded to pay regular airline prices."
Raising the Odds of Getting Bumped
For those hoping to get bumped, Mr. Elder is a valuable source of advice. Among his tips: arrive at the airport early (at least 90 minutes before your flight), be flexible about your travel plans (you may have to stay overnight) and, if you're traveling in a group, be willing to split up. (If only two volunteers are needed, he might stay behind with one child while his wife flies on with the two other children.)
"I don't book flights purposely for the sake of getting bumped," he said, but because the family typically travels during school vacations when flights are crowded, he estimates they have collectively been bumped 12 to 15 times.
"Spring break has been without a doubt the best," he said. On a trip to Vancouver a couple of years ago they earned more than $3,000 in travel coupons after being bumped multiple times. Other vacations that have involved a "bump" for the Elders include a Christmas trip to Nassau, returning home in January the day before most people needed to start work; coming back from Las Vegas the Sunday after Valentine's Day; flying back from Denver after a ski trip on Presidents' Day weekend; and several trips to Orlando.
He also recommends that hopeful "bumpees" check whether their flight is oversold before going to the airport, and offer to give up their seat when checking in rather than waiting for the airline to solicit passengers willing to take a later flight.
"When I go to check in, I'll say, 'Do you need any volunteers for this flight?' " Mr. Elder said. "Eight times out of 10 they'll say, 'Yeah, we might.' "
Finally, he said, make yourself an easy candidate to reschedule by traveling with carry-on luggage (so the airline does not have to remove checked bags from the plane) and don't pester the gate agents.
Mr. Elder said he and his family members generally received vouchers good for $300 to $400 a person toward a future trip as compensation for agreeing to take a later flight, though some airlines offer volunteers willing to be bumped a free round-trip domestic ticket instead.
That is a description Bob Cowen, who posts travel advice on Internet TravelTips.com, finds rather misleading. When he hears gate agents offer passengers a "free round-trip ticket," he said, "I almost want to pick up the P.A. and say, 'Hey, folks, ask for a dollar voucher instead, because your chances of redeeming the "free ticket" are extremely slim.' "
Mr. Cowen pointed out that with some of the free tickets airlines offer bumped customers, the free flight must be booked in the same class as seats reserved for frequent flier awards – in other words, limited inventory.
"They should disclose that, but most gate agents do not," he warned.
Frequent Flier: Forms of Compensation
The airlines are a bit guarded about disclosing how they compensate passengers who agree to be bumped, in part because gate agents typically have some flexibility to negotiate with passengers who volunteer to take a later flight. But a few airlines did discuss their general policy.
Mary Stanik, a spokeswoman for Northwest, said it offered volunteers a choice between a voucher good for up to $300 on a future flight (for passengers bumped from a domestic flight; international compensation can be as high as $750) or a free round-trip ticket. The dollar-amount vouchers do not have blackout dates, Ms. Stanik said, but there may be restrictions on the types of fares they can be used to purchase. The free tickets must be booked "in a class with limited seats," she said, and those tickets do not earn frequent flier miles.
Chris Nardella, a spokeswoman for United Airlines, said it typically offered bumped passengers a free ticket, but if a customer prefers a dollar-amount voucher, she said, "They just have to ask and we'll give them that instead." The amount depends on how long the bumped passenger has to wait for a later flight: $200 for delays up to three hours, $400 for a three- to six-hour wait and $600 for a wait longer than six hours. With the free tickets, passengers do not earn frequent flier miles, and although there are no blackout dates, Ms. Nardella said, "It is limited inventory."
According to Carlo Bertolini, a spokesman for American Airlines, it usually offers a certain amount toward the purchase of a future ticket, though he declined to give typical amounts. (The flights do earn frequent flier miles.)
Comparing Notes
Another way to get a sense of what the carriers are offering is to visit BumpTracker.com, a Web site that lists compensation that bumped passengers have reported receiving from about 20 airlines. Andy Warner, now a graduate student who created the site when he was traveling frequently as a consultant, said about 9,000 people visit Bump Tracker each month, estimating that 200 people have submitted details about what various airlines gave them in exchange for being bumped.
Although Mr. Warner himself travels much less often, and only occasionally tries to get bumped, based on what gets posted on the site, he said, "What you can get generally is going down."
The highest compensation he has heard of is $1,200, he said, but $300 to $400 vouchers (or a free ticket) are more typical. In either case, Mr. Warner advised: "Pay attention to what the restrictions are. What they announce may sound great, then you see the fine print and it's not as wonderful."
Our Sponsors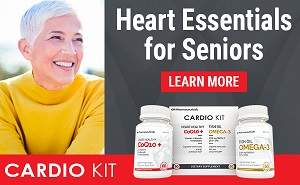 Cardiologist Developed and Recommended
---
Your ad could be here.
About
This top-ranked site now has over 4,000 pages of humor, nostalgia, senior advocacy and useful information for seniors 50+. Updates weekly!
The daily e-zine for everyone over 50 who feels way too young to be old.
"...the perfect mix of Andy Rooney, Dave Barry, and Garrison Keilor, combining knee-slapping humor with useful information and genuine compassion."
Retired.com
"Thousands look to and trust Suddenly Senior. Other Websites pale in comparison to the real-life, intimate look into senior lives. What sets apart Suddenly Senior is its blistering honesty and its incomparable encouragement. Millions need guidance."
Suzette Martinez Standring
"Best Senior Site ever on the Web! Great, up-to-date information on how seniors can save money on drugs. Wonderful nostalgia. Hard-hitting senior advocacy pieces that get read in high places. Wonderful humor. It's all at Suddenly Senior."
Alexa.com
KUDOS
Now read by 3.1 million in 83 newspapers from Florida's St. Petersburg Times to the Mumbai, India News.