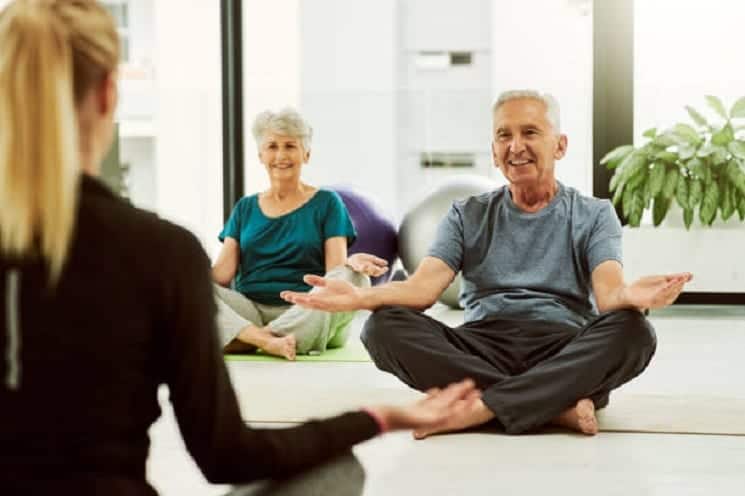 A recent Esquire Magazine claims to know and tries to show how you can add five years to your life.
Suddenly Senior seldom endorses matters of health and longevity. In fact, quite the opposite. There are compelling reasons not to live beyond, say, age 47, the US life expectancy 100 years ago. (But then, readers of this column know those reasons, ache by ache.)
Distractions like muscle loss, irritable bowels, osteoporosis, and dementia were all but unknown to our great-grandparents.
They'd be long dead before ever growing ear hairs long enough for comb-overs, cultivating bulbous noses, ears the size of pancakes, and whinny, cantankerous personalities so common in this day and age.
Nevertheless, as a service to those readers age 60 and up who, for reasons unfathomable here at Suddenly Senior Headquarters, want at least another five years of life, here's how Esquire says you can achieve it.
---
Suddenly Trivia: When was the first heart surgery? a. 1898 b. 1919 c. 1938 d. 1949
---
YOUR HEART
Taking a cholesterol-reduction drug? Check into taking coenzyme Q10, which scrubs up nasty oxidants. Cholesterol-busting drugs like Zocor and Lipitor often deplete natural Q10, raising your risk for heart disease.
YOUR SKIN
Be careful out there! Use plenty of sunscreens, reapplying it every couple of hours. And don't forget to check your skin regularly for weirdly shaped spots, as they can be cancerous (but rarely fatal).
YOUR KNEES & JOINTS
That old knee cartilage of yours probably has by now worn down thin to none. Take 1,500 milligrams of glucosamine (extracts of crab or shrimp shells) and chondroitin-sulfate supplement daily, to rebuild cartilage and reduce swelling. Do yoga or tai chi.
YOUR PROSTATE
(Sorry ladies, this is from Esquire, after all.) My doctor and Esquire both recommend saw palmetto as an alternative to prescription drugs that, while shrinking your prostate, drastically shrivel your libido and wallet as well.
YOUR MOUTH
Depressing Fact #11,482 About Turning 60 is that your taste buds start disappearing faster than winking coeds, and those that remain are less sensitive, especially to salt and sweets. Esquire warns against unwittingly eating more sugar – bad for the skin – and salt – bad for your blood pressure. (Or maybe not, depending on which study you read.)
YOUR EYES
Golfers beware! Frequent exposure to direct sunlight may triple your chances of cataracts. Wear sunglasses. As the magazine says, "Going blind can ruin your short game."
YOUR BRAIN
If your multivitamin isn't stocked with B-6, B-12, and folate, chances are you won't remember this sentence. Besides maintaining good circulation to the brain, they keep arterial linings healthy. In small doses, ginkgo biloba may help jog memory. But watch out for "smart drinks" or "memory bars," as many are untested. Talk to your doc about taking Aleve or Advil if a family history of Alzheimer's is present. In one study, taking them could lower the chances of developing the disease by 80 percent. Don't forget to drink lots of water, even a little wine each day.
CONCLUSION
So there you have it. Another five years of life.
But do me a favor. Have fun with your five years. Get out and live. Be courageous. Indulge yourself. Help people. Love a lot. Be passionate about everything!
Sure ain't no sense granting the gift of five years to those stodgy old farts – not my readers! – wasting good air while wallowing in wretchedness. Acting that way is so close to death, they shouldn't linger. Instead of killing time for five more years, tell them to lie down. They're already dead.
---
Suddenly Trivia answer: c. Robert E. Gross, an American surgeon, performed the first heart surgery in 1938.
Sponsored Links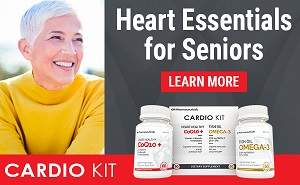 Cardiologist Developed and Recommended
---
Your link could be here.
About
This top-ranked site now has over 4,000 pages of humor, nostalgia, senior advocacy and useful information for seniors 50+. Updates weekly!
The daily e-zine for everyone over 50 who feels way too young to be old.
"...the perfect mix of Andy Rooney, Dave Barry, and Garrison Keilor, combining knee-slapping humor with useful information and genuine compassion."
Retired.com
"Thousands look to and trust Suddenly Senior. Other Websites pale in comparison to the real-life, intimate look into senior lives. What sets apart Suddenly Senior is its blistering honesty and its incomparable encouragement. Millions need guidance."
Suzette Martinez Standring
"Best Senior Site ever on the Web! Great, up-to-date information on how seniors can save money on drugs. Wonderful nostalgia. Hard-hitting senior advocacy pieces that get read in high places. Wonderful humor. It's all at Suddenly Senior."
Alexa.com
KUDOS
Now read by 3.1 million in 83 newspapers from Florida's St. Petersburg Times to the Mumbai, India News.