One of the biggest disappointments of 2011 was learning a month or so ago that Sybil's Multiple Personality Disorder – known today as Dissociative Identity Disorder – was a collaboration between a shrink and a writer to make a small fortune, which they did.
Apparently, there is no truth to the story and that has forced me to face up to the fact that the group of personalities living in my brain waves is really just me.
Actually, they are a pretty good bunch but they do have some strange tendencies. After two days of psychological testing in my early days of military intelligence training in the 1950s, I was called in to hear my results. The doctor told me not to bother sitting down, it would take only a minute.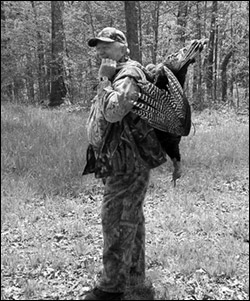 Mind you others had been called in for literally hours to get the Army's interpretation of what was going on in their heads. Not me. It took only a few seconds.
"You have the capacity to be either a forest ranger stuck in a fire tower somewhere or a master criminal," the doctor told me adding, "We can find a place for you!"
So they trained me to be an analyst. I learned a little bit about what everyone else did in intelligence and then was sent to the Pacific Theater literally as a Spy Chaser. It was three years of experience that served me well throughout my later career in journalism.
But where, and with which of my several personalities did it really start?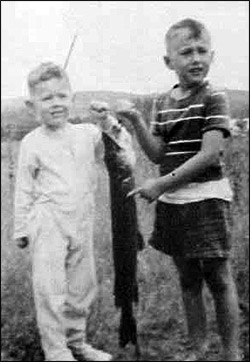 I'd have to put it back with the Little Kid who spent all his time "discovering." He's still in here, more of an adventurer than a discoverer anymore. Like my wife says, "You can't go anywhere in a straight line!"
That Little Kid is the one you would find back in the late 1930s running around the family fish camp in Michigan in his footie pajamas in mid-afternoon because they were the only dry clothes he had left. By noon he had fallen off the dock so many times discovering all the delights in the lake he had no other dry clothes left.
He's still in here 82 years later, still looking for some dry clothes occasionally in mid-afternoon after a day of adventuring in the great outdoors.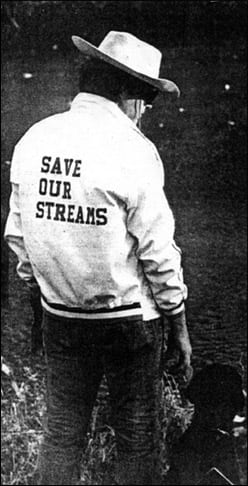 I don't know if there is what you would call a Great Outdoorsman in here or not, but I do know that across my many personalities the natural world has held me in great awe. Man-made things are easy to understand. Buy a book and learn how they work. But natural things – those things not made by man – are the most complex of all things far beyond human comprehension.
I have always found my renewal and refreshment in the natural world. All things being equal I would have never left the farm where there was a constant flow of planting and reaping, of watching in wonder the blessings that are bestowed upon us simply by virtue of being here.
It is the wonderment that has kept my many personalities closely related albeit difficult to understand from time to time.
My father never wanted me to be a farmer. He would have preferred that I be a banker. The last thing he wanted me to be was a writer, or a teacher, or a preacher. He used to tell me so.
Secretly I always wanted to be simply an outdoors scribe.
Over the years I was introduced to my multiple personalities as I grew in that direction. Military school was the earliest introduction. There I discovered a prize-winning interscholastic newspaper and some faculty members who encouraged me to indulge my interest in journalism. I won several early prizes in the journalism-conscious state of Missouri.
In college, I honed some literally skills and then it was a logical step into military intelligence in the 1950s to fulfill my military obligation and gain a good knowledge of investigative techniques and the abilities to employ them.
Somewhere in that period the Objective Personality, the one capable of thinking abstractly, began to develop and step forward. It brought me to the newspaper business where I tried to pursue my outdoors writing ambitions. I did to the extent that I began to sell hunting and fishing stories and photos to some of the major outdoors publications of the day but the need to make a living and support a family forced me to mainline hard news at a time when this country was in an upheaval.


One of my other personalities began to flourish in that atmosphere. The News Hound who could wade into race riots and anti-war demonstrations totally without fear and get the story and photos. I have never quite understood him. He did things of which I thought I was incapable, learning along the way that life is not a bed of roses that governments lie to their own people, that individuals have more strength of character and purpose than they will ever believe.
I eventually burned out, left the business, took a sabbatical, drove a cab and moderated my lifestyle. In the process, I returned to the great outdoors for renewal. There I renewed my first love.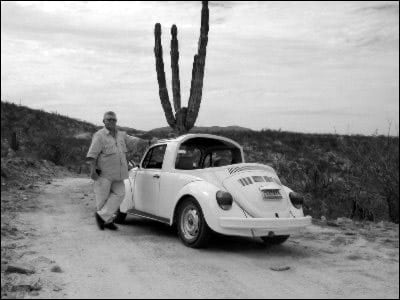 From it grew a personality capable of writing books about the blessings of the natural world and our need to educate others about the need to conserve them. There was always one big question: How do we pay for it? It became evident that we could have clean water, clean air, and ample natural resources if we could foot the bill.
Maybe it was the Little Guy again listening to the father from which grew another personality, one that went back to graduate school and learned about banking and economics. He brought to my personality group a stranger that I even today don't always understand, one that knew how to allocate resources in a manner to maximize their use in preserving the natural world. From him came an early book in environmental education, a television show and eventually a three-year tour of the country preaching the gospel of clean water.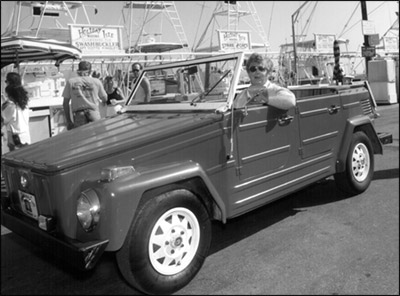 He reached back into the dreams of the Little Kid and learned to fly airplanes to cover more distance and reach a broader audience. He learned to speak at a moment's notice and in a manner that could be easily understood to groups of all sizes and configurations. His travels took him across the U.S., to England, Japan, Canada, Mexico, Central America and many points in between.
He's the one personality I least understand, good at what he does but complicated to the point of actually becoming boring at times. But he's still in here raring to go at a moment's notice. He's testified before Congressional committees, made appearances on shows like "Good Morning, America" and "All Things Considered" not to mention hundreds of local radio and TV talk shows.
He is so far from where the Little Kid started out that it's almost impossible to tell they are related yet they are one and the same as are all the personalities that hover in my brain waves.
That may be my best blessing. We're all in here, not really sure of who is in charge some days, but enjoying life from having lived it with a purpose not always clearly defined.
Senior Citizen Contest
Win Our $1k Grand Prize
Weekly prizes awarded
About
This top-ranked site now has over 4,000 pages of humor, nostalgia, senior advocacy and useful information for seniors 50+. Updates weekly!
The daily e-zine for everyone over 50 who feels way too young to be old.
"...the perfect mix of Andy Rooney, Dave Barry, and Garrison Keilor, combining knee-slapping humor with useful information and genuine compassion."
Retired.com
"Thousands look to and trust Suddenly Senior. Other Websites pale in comparison to the real-life, intimate look into senior lives. What sets apart Suddenly Senior is its blistering honesty and its incomparable encouragement. Millions need guidance."
Suzette Martinez Standring
"Best Senior Site ever on the Web! Great, up-to-date information on how seniors can save money on drugs. Wonderful nostalgia. Hard-hitting senior advocacy pieces that get read in high places. Wonderful humor. It's all at Suddenly Senior."
Alexa.com
KUDOS
Now read by 3.1 million in 83 newspapers from Florida's St. Petersburg Times to the Mumbai, India News.