Travel
House Tours and Overnights in Mansions
Mount Vernon, Giraffe Manor, La Posta Vecchia, and Hampton Court
Perhaps it's inherent, this intrigue for touring old homes; an uncontrollable urge related to millenniums of domestic servitude. Then again, it could be fantasy thrill seeking-the home I never had with the White Knight I never knew.
Possibly, a historical interest?
Whatever; women love to browse through another woman's home, even when it's hard for many of us to relate to her lifestyle.
Mount Vernon
Take Martha Washington, the wife of the first president of the United States. Her home, Mount Vernon, was among the first in the United States to be bought for the purpose of historical preservation in 1858. Since then, more than 80 million people have visited the Virginia plantation. Although it is far more associated with George, who may have lived there (he may have even done some of the architectural design), you don't have to be older and wiser to know that the domicile was cared for, cooked in and cleaned by Martha.
National Historic Register
Because we tend to get close to the hearth, women are the ones who usually search out grand manses open to the public. On vacation, we watch for locations on the National Historic Register. We take the time, we make the effort to visit the bungalow or the farmhouse, and more often than not, we drag along our man so he can understand how good he has it within his own domain.
Cities like Boston, St. Louis, and San Francisco are full of historical homes. But Key West, Florida, and Alexandria, Virginia come to mind as towns power-packed with intact historical districts, where dozens of homes are within walking distance of each other. Most homes open to the public are museums, but in Key West, several times each year, private homes and gardens with families still living in them are made public (www.oirf.org).
What's more, this is cheap entertainment: only a rare penthouse-or outhouse-costs more than $10 to visit.
A resurging interest in ethnic cultures has made adobe huts, dachas, bohios or homesteads, in general, popular places for tourists. Curiosity is encouraged, and snooping through the castles, palazzos, and villas of our well-heeled ancestors is, well, educational.
Castles in Spain
If mere walk-throughs aren't enough for the senior traveler; if actually vacationing in historical landmarks is your thing, many private homes and monuments are available to discerning travelers. For instance, many castles in Spain are state-owned inns today. Known as paradores, you can travel the countryside staying at these refurbished fortresses, which are frequently within a day's drive of each other. (www.paradores-spain.com or Spanish Tourist Office: 212-759-8822.)
La Posta Vecchia
La Posta Vecchia is a 17th-century seaside villa near Rome. Overlooking the Mediterranean, and restored by the late John Paul Getty, Vecchia is a hotel, in that you may stay there. But its seven suites are resplendent in antique furnishings and Old World masterpieces that make your stay more in line with being a guest in a friend's fabulous palace. (www.lapostvecchia.com or call 800-677-3524).
Hampton Court
Back in the early 1990s, the grandest of all royal palaces, Hampton Court was on the B&B market. Owned by the Queen of England, for a pittance ($800 a week) a weary traveler could stay when her Highness was away. Of course, after Windsor Castle's St. George's Hall went up in flames, reality settled in when the royal insurers couldn't even put a price tag on the loss of art and antiques. Alas, the queen's real estate was removed from the overnight opulence packages available throughout the world.
Mansions in Kenya
But priceless twists on luxury and history associated with England are still out there. Consider Giraffe Manor in the outskirts of Nairobi, Kenya, formerly a British colony; an independent country since 1963.
From Maasai warriors to Samburu dancers, a mix of 29 native tribes meshes a multi-lingual culture and multiple religions with High Tea. Throw in ancient coastal towns, fertile highlands, desert outposts and a traveler can experience a world of extremes in just one African country.
Wild animals, though, are the come-hither to Kenya, with Rothschild giraffe the special attraction to Giraffe Manor. Threatened in the wild, this particular species was rescued by the late Jock Leslie-Melvile, a Kenyan citizen of British descent. His American-born wife, Betty, founded the African Fund for Endangered Wildlife ([email protected]), and almost 30 years later, it continues to maintain the Giraffe Centre and sanctuary on their property.
These days, Betty's son Rick Anderson, with his Tanzanian-born wife Briney, owns and operates the elegant home Rick's mother used to live in. Only now it's open to the public as an inn.
When the Anderson's are in town, a night's stay and history associated with England usually includes cocktails and a gourmet dinner with them in the mansion's grand dining hall. When they're not in, senior travelers may still enjoy High Tea and, of course, the romance of Out of Africa during a good night's rest in the Karen Blixen Cottage.
At Giraffe Manor, though, that dreamy twist on luxury is actually surreal: breakfast with Rothschild giraffe? Priceless.
Barbara Bowers is a freelance writer and photojournalist.
Our Sponsors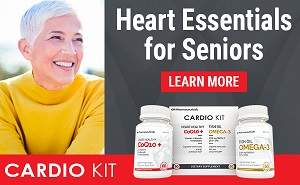 Cardiologist Developed and Recommended
---
Your ad could be here.
About
This top-ranked site now has over 4,000 pages of humor, nostalgia, senior advocacy and useful information for seniors 50+. Updates weekly!
The daily e-zine for everyone over 50 who feels way too young to be old.
"...the perfect mix of Andy Rooney, Dave Barry, and Garrison Keilor, combining knee-slapping humor with useful information and genuine compassion."
Retired.com
"Thousands look to and trust Suddenly Senior. Other Websites pale in comparison to the real-life, intimate look into senior lives. What sets apart Suddenly Senior is its blistering honesty and its incomparable encouragement. Millions need guidance."
Suzette Martinez Standring
"Best Senior Site ever on the Web! Great, up-to-date information on how seniors can save money on drugs. Wonderful nostalgia. Hard-hitting senior advocacy pieces that get read in high places. Wonderful humor. It's all at Suddenly Senior."
Alexa.com
KUDOS
Now read by 3.1 million in 83 newspapers from Florida's St. Petersburg Times to the Mumbai, India News.