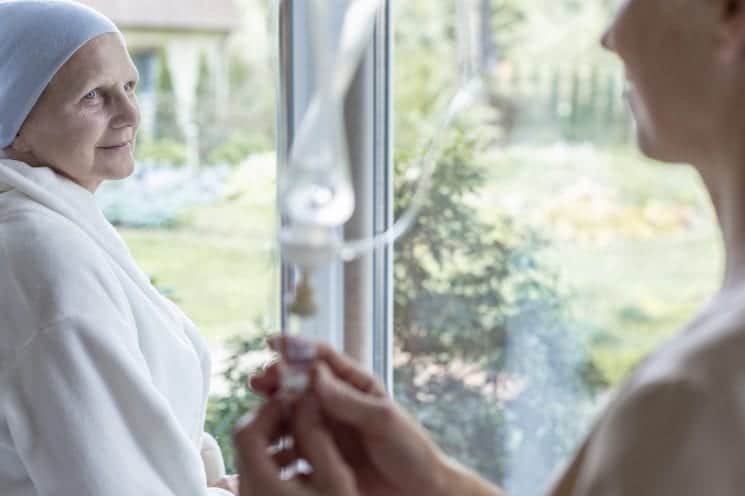 What a shame! Hospice corporations have abused the privilege of taking care of those who need hospice care. They solicit and gain patients who truly are not in need of hospice care. This pads the corporate coffers of today's hospices.
Administrators are paid big kickbacks for not using Medicare's payouts toward patient care. Instead, they're giving the lowest level of care possible to most patients, and stuffing the dollars into those corporate coffers.
Medicare is not doing anything wrong. They are trying to be good stewards of the money that is supposed to be used to take care of hospice patients.
What most folks don't know is that hospice is paid per diem, a specific generous amount per day for hospice care. It is left totally up to the hospice staff to decide how they spend the money on patient care.
Hospice Volunteer
As a hospice volunteer at three different hospices, I sat in IDT meetings. I've heard administrators tell nurses not to use 'expensive medications' on patients and to use as little medicine as possible. It was rare that I saw a patient's pain and anxiety controlled well. Sometimes the reverse, they were overmedicated on cheap drugs to the point that they were not able to interact with their families.
Hospices pocket the money left unspent on patient care.
At all three places I volunteered, I advocated for the care and unfulfilled needs of my patients. Just as if they were my own family, they were treated with love, respect, and COMPASSION. I also was very, very careful to stay within the hospice's protocols and mention to nursing home nurses if my patients complained or seemed in pain. I would then immediately call my hospice staff to inform them of 'how I found my patients', per protocol.
At the second hospice, I witnessed many events that would sicken anyone. I was informed, behind the scenes that the hospice nursing staff was building a case against me. They wanted to remove patients from my care with the blessings of the administrator.
So why was I being pushed out?
Hospice Patient Needs vs. Company Profits
It took me a while, to recognize that hospices didn't like spending money on patient care. I noticed a significant turn around of nurses and thought they couldn't deal with the illnesses of hospice. Instead, I found many were fired or forced to quit because they actually were serving the patients with the compassion of a loving hospice nurse. They would spend dollars on taking care of their patients.
I interfered, unknowingly on a business level. Advocacy interactions with my patients, their families, and the staff weren't allowed. I was no longer going to serve patients. All this, because hospice had to respond to certain needs and address them. It would cost them more dollars to take care of the patients.
You see, hospices sell themselves and their services to local medical centers, doctor's offices, etc. When they get a signed contract with a nursing home, the hospice staff goes in and reviews patient charts. They select those that fit the bill for hospice care. Most are just older people who don't have family that care to look after them. The nursing homes are custodians for many patients because there were no family members to watch over them.
I had patients that would be in the hospice program for about six months to a year. They just could not maintain the criteria and would have to come off the program. Imagine, though, how many dollars hospice had already collected from Medicare for their care. They really did little for the patient. These patients never needed hospice in the first place.
Hospice Patient Pains
Many elderly patients are not given the medications necessary to alleviate their pain by the nursing home staff. They would suffer immensely because the hospice staff did not want to interfere with the nursing home staff, thus risking a contract in the facility.
As an example, I advocated for a dear lady for about a year. She would be left in a wheelchair all day. Her head would hang down because she didn't have the strength to hold it up. She would scream when anyone touched her. The ligaments in the back of her neck were so stretched and rigid that the pain was immense when she was laid down; especially on her back. I couldn't even get her to eat because her head hung. It was impossible to get a spoon to her mouth. She finally got a 'Gerry Chair' about a week before she died. By then, her neck would not go back and she screamed in pain. The staff would not give her the medications for pain.
I might add, it was against regulations for me to feed a patient. Many times I would witness as a food tray was taken away without anyone attempting to feed the patient. And then they were logged as eating 100% of their food by the facility. The hospice would stand for it, though I would tell them what I witnessed. Again, let's not do anything 'disrupt a contract' with a facility in the name of compassion!
Hospice Patient Disregard Common
Patients would make it to the bathrooms by themselves, fall, and pull the emergency cords. Then they lay on the floor as no one would come to their aid. I waited many times for an hour at besides as a patient called for an aide to assist them. I finally had to go to the desk myself and ask for an aide to come and assist the patient or let a nurse know the patient was ringing the 'nurse call' because of a need for pain medications, but no one would respond.
Where is the compassion when I walk down a hallway and can hear my patient screaming? Sometimes I walk in to find my patient has crawled halfway out of the bed. It's all because she is trying to get someone to give her medication for pain. Or a breathing treatment so he/she can breathe.
I had one lady that lived a 'living hell' because a nursing home nurse would not give the patient the meds that were on the drug cart. Per protocol, I called my hospice nurse who told me the meds were in the cart for pain and agitation. The patient was getting neither. The hospice nurse had to call the facility and demand that medications be given to the patient. She did not get medications six hours later as she was prescribed. She died because of the pain and agitation, as gangrene ate away at her leg. When I went to the IDT meeting at hospice the next day to review the patients' death, I listened as a hospice nurse described her death as 'peaceful.'
Hospice Patient Abuse
I was there at the time of her death, and it was anything but peaceful. I spoke out and told the staff, which included a physician. No one wanted to listen.
The last case I was assigned to was a home patient. It took four or five family members to hold her down to give her meds by mouth. Then she would spit it back at them. The family thought she was being evil. Little did they know, she was literally throwing up the meds because of the type of cancer she had.
Do you really want to give meds by mouth to someone who is going to throw them up? The simple solution was a morphine pump. It's set to dispense the medicine at a set time, but that cost way too much money.
So patients stay in pain, which causes agitation, then more pain. And families have a tough time because they don't know what to do.
Because of my prodding of hospice, this patient got the medications she needed during her last hours. I was able to wake the family members to spend the last 10 minutes of her life beside her; holding her hand. A peaceful death, only because I got myself in trouble by advocating for the patient and her family.
How sad it is that Elizabeth Kubler-Ross' plan for hospice has been so abused. All committed by the very agencies that were designed to be compassionate and loving. According to law, they should provide adequate care and medications for a dignified death.
Frankly, it's sad that patients who truly need hospice care may have to wait longer. Some may not be treated effectively. It's all because of the abuses that hospice staff has laid upon the patients by abusing our tax dollars.
Hospice Patient Help
Ron Panzer started hospicepatients.org because, as a hospice nurse, he understands what hospice SHOULD BE…but truly is NOT.
I'm not going to tell you that I didn't feel blessed by my service. I served with all the compassion I could give and do not regret that I gave it my all. I still use 'knowledge gained' to try to 'be here' on this ole internet. For those who need a 'Listener' in their moments of loss…
Blessings and thanks for allowing me to share.
Sponsored Links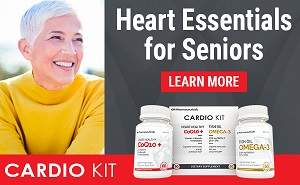 Cardiologist Developed and Recommended
---
Your link could be here.
About
This top-ranked site now has over 4,000 pages of humor, nostalgia, senior advocacy and useful information for seniors 50+. Updates weekly!
The daily e-zine for everyone over 50 who feels way too young to be old.
"...the perfect mix of Andy Rooney, Dave Barry, and Garrison Keilor, combining knee-slapping humor with useful information and genuine compassion."
Retired.com
"Thousands look to and trust Suddenly Senior. Other Websites pale in comparison to the real-life, intimate look into senior lives. What sets apart Suddenly Senior is its blistering honesty and its incomparable encouragement. Millions need guidance."
Suzette Martinez Standring
"Best Senior Site ever on the Web! Great, up-to-date information on how seniors can save money on drugs. Wonderful nostalgia. Hard-hitting senior advocacy pieces that get read in high places. Wonderful humor. It's all at Suddenly Senior."
Alexa.com
KUDOS
Now read by 3.1 million in 83 newspapers from Florida's St. Petersburg Times to the Mumbai, India News.