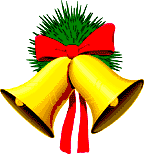 As a kid during WW II, I received a P-51 Mustang one Christmas. I mean, a real honest-to-God cardboard facsimile of the cockpit instrumentation and control stick.
With imagination, it was maybe my best gift ever.
You older guys, you "Greatest Generation" flyboys may think you won that war. But let me tell you, I flew that Mustang on thousands of sorties – over Italy, over France, over Belgium and Germany. Single-handedly I shot down more Messerschmitts, Stukas, and V-1s than Hitler's Luftwaffe ever even built.
It was tough work, but joyous, and someone had to do it.
I can say the same for this past year. And though we may not have won any wars, we Suddenly Seniors waged some terrific battles, didn't we?
Using the liberating power of humor against that shadowy foe of old age and the sting of truth against entrenched bureaucrats and bought-and-paid-for elected "representatives" (what my friend and fellow columnist, Joe Klock, calls "The Reprehensibles"), we together shattered myths and alarmed politicians.
We even taught those turncoats at AARP- much to their surprise – that we don't suffer traitors lightly.
NOW OVER A MILLION READERS
For Suddenly Senior, this has been a banner year. Readership shot to over one million a month.
Bringing new readers to Suddenly Senior for the first time this year were the St. Petersburg Times, Ohio's Senior News and Senior Times, Michigan's Mrs. McGregor's Mature Citizen and Missouri's Ozarks Maturity, Maryland's Eastern Shore Milestone and Florida's Barefoot Tattler, Louisiana's Platinum Record and the new senior magazine, Seasoned in the Carolinas, not to mention a number of senior Websites now featuring the column.
Advertisers, too, have flocked to the Suddenly Senior Internet site this year. Without them, I'd probably be working as a bag boy at the nearby Publix.
Credit for this phenomenal growth must go to you, my readers, my friends. I mean it! Your letters of encouragement have kept me going. Never in my wildest dreams could I have imagined such success when I began writing Suddenly Senior four years ago with brave Dave Whitney and his Key Largo Independent my only customer.
Today there is a Community of Suddenly Seniors in 104 countries (Yes!) around the world. A community held together by senior funny bones and curious senior minds, by a deep sense of love of country and of each other.
Every single day I get snail- and e-mail from at least a hundred of you. (During the Medicare drug battle, I received over 5,000 e-mails in two days; I hope I at least acknowledged every one – I tried to.)
You send me wonderful photos of your pets, your hobbies, your kids, and grandkids. You share your stories and your love, your fears and dreams, and with them, I build new columns to help hold us all up.
Neither the Suddenly Senior column nor the Best Jokes of the Week could exist without you. All the jokes – new, used and occasionally sidesplitting – come from readers like you.
Thank you! Thank you! Thank you!
And while I'm at it, I send a very special thanks to Terry Wollin for her huge heart and excellent editing skills. When you see luster in my columns, it is Terry shining through.
Carolyn and I sent no cards this year. She's been ill lately, most recently suffering greatly from the bite of a tiny brown recluse spider inflicted as she unpacked sweatshirts at her job at the local Dollar General. Although her arm is still painfully swollen, Carolyn's doctor lets me bring her home from the hospital for this Christmas Day.
I can only hope that every one of you has a Christmas present as wonderful as that.
Merry Christmas, dear reader. Let's all continue working for peace on earth, goodwill toward everyone.
May all the miracles and joys of this Season be yours. You have my fondest wish for a healthy and happy New Year.
About
This top-ranked site now has over 4,000 pages of humor, nostalgia, senior advocacy and useful information for seniors 50+. Updates weekly!
The daily e-zine for everyone over 50 who feels way too young to be old.
"...the perfect mix of Andy Rooney, Dave Barry, and Garrison Keilor, combining knee-slapping humor with useful information and genuine compassion."
Retired.com
"Thousands look to and trust Suddenly Senior. Other Websites pale in comparison to the real-life, intimate look into senior lives. What sets apart Suddenly Senior is its blistering honesty and its incomparable encouragement. Millions need guidance."
Suzette Martinez Standring
"Best Senior Site ever on the Web! Great, up-to-date information on how seniors can save money on drugs. Wonderful nostalgia. Hard-hitting senior advocacy pieces that get read in high places. Wonderful humor. It's all at Suddenly Senior."
Alexa.com
KUDOS
Now read by 3.1 million in 83 newspapers from Florida's St. Petersburg Times to the Mumbai, India News.