Who Is In Charge Of My Health? Profiteers, God, Or Me?
A titanic battle is being waged between Capitalism, which basically embraces the concept of "the survival of the fittest" and Socialism that says that there are "basic human rights that everyone should have."
Health care is the hot button, which in many respects should be called "Diseasecare" since little is done to provide health education and foster healthy eating habits for the American consumer via the educational system as a basic way of preventing the heavy cost of current medical cost.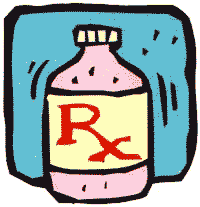 The answer is obvious. Follow the $$$$$$$.
Both sides of the aisle partially depend on political donations (between $150 million and $200 million per year) from special health care interest groups to remain a Congressman in Washington.
There are six well-paid health care lobbyists to each Congressman espousing the need to maintain the status quo. Consequently, there is enough effective negative spin to negate the voice of change, not only in Washington, but through out the nation through public relation firms hired by the key health care groups who don't want their future profitability diminished.
Recently in Chicago, it was announced that two daughters of an elderly mother who did not want hospitalization were found guilty of neglect in the care of their mother. This could have been avoided if they were aware of Hospice which fitted their mother's wishes. Hospice allows a terminally ill individual to die in the comfort of their home with their loved ones with them and attended by trained medical personnel as required. Yes, this is less costly to Medicare than hospitalization. So what's the problem?
Follow the $$$$$$.
Currently, the Republicans are talking about "death panels." The spin is intentional to preserve the status quo. There is nothing of the sort involved in the health care legislation.
Let's be frank about it. There are billions of dollars in profit at stake for medical institutions and individuals, if end of life decisions in the future commonly involve the concept of hospice (dying at home) and saying no to machines for extending suffering.
Every senior should have a living will that expresses his or her view on how he or she wants to exit life. That's why they are modestly suggesting a discussion between doctor and patient which Medicare would pay for once every five years.
That's all that is being proposed. [And even that was dropped from the House bill after the controversy.]
Currently, the living will directives that are in place are too often being ignored by the medical profession. It is estimated that 1/3rd of all health care expenditures — $700 to $800 billion dollars per year — are spent in the last six months of a persons life.
Each of us has to be aware that life extension may only be extending the pain and suffering of a terminally ill person and not providing any quality of living to the individual. I do know that two loving daughters would not have had to go through a stressful jury trial if they and their mother had the counseling about what options were available that may fit the wishes of their terminally ill mother.
The basic question that has never been answered is: Does medical science have the right to play God?
Who should draw the line? One hundred years ago we did not have expensive machines that gave extended life support. That's when I know God was in charge.
T. Braun, Pharmacist, Buyer, Marketing Executive for a Major Drug Chain. Active for over 45 years in Pharmacy.
Legal Stuff: Disclaimer – This document is informational in nature. Medical advice should be secured through your physician.
About
This top-ranked site now has over 4,000 pages of humor, nostalgia, senior advocacy and useful information for seniors 50+. Updates weekly!
The daily e-zine for everyone over 50 who feels way too young to be old.
"...the perfect mix of Andy Rooney, Dave Barry, and Garrison Keilor, combining knee-slapping humor with useful information and genuine compassion."
Retired.com
"Thousands look to and trust Suddenly Senior. Other Websites pale in comparison to the real-life, intimate look into senior lives. What sets apart Suddenly Senior is its blistering honesty and its incomparable encouragement. Millions need guidance."
Suzette Martinez Standring
"Best Senior Site ever on the Web! Great, up-to-date information on how seniors can save money on drugs. Wonderful nostalgia. Hard-hitting senior advocacy pieces that get read in high places. Wonderful humor. It's all at Suddenly Senior."
Alexa.com
KUDOS
Now read by 3.1 million in 83 newspapers from Florida's St. Petersburg Times to the Mumbai, India News.