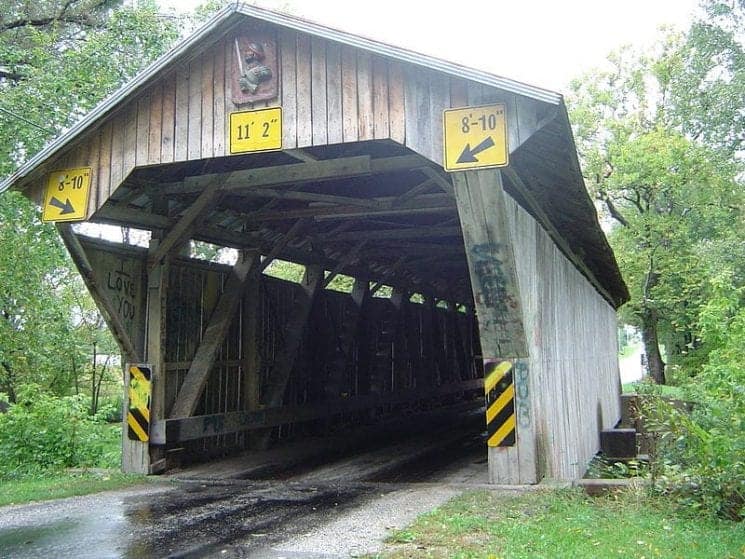 They say you can't go home but you can. It's a great journey. When you leave Tampa in 85-degree weather and pick up your rental car at Port Columbus in Ohio in 19-degree weather and find an ice scraper lying on the front seat, you know you may be in some deep doo-doo but I didn't let that stop me.
My daughter, marketing manager for a software company, was working in Ohio the week before Thanksgiving. My half-sister, who is battling cancer, lives in Dayton. We decided to get together for a few days and share old times.
I had been there a year ago to bury my older brother's ashes with our mother who died when I was born so whom I never knew. He lost his battle with leukemia and had told me he wanted to go home, so we took him. He is buried in a plot that can be seen from the bedroom window of the house where we spent our first few years living with our grandparents. It's in a small town that used to be 20 miles north of Ohio's capital in Columbus.
Remembering Home
That was over 80 years ago and today Columbus has grown into a metropolitan area of five million people. It's now reaching out and basically absorbing the small town of Sunbury. It had less than a thousand people when I last lived there over sixty years ago. Rural country estate homes and developments blanket many of the farms I used to work on in my younger years.
A beautiful rural area in my youth, dotted by covered bridges, sports only one of the beautiful old wooden structures spanning creeks and rivers these days. It is now protected as a National Historic Landmark.
Last year I was too busy with my brother's funeral and burial and all the family involved to spend any time retracing old footsteps. This year I decided to take a couple of days on my own, before joining my daughter and sister in Dayton, to revisit those places that had played such a role in my bringing up.
The Grill
I found a motel at the edge of Sunbury along the Interstate and used it as my base for exploration. The first morning, after scraping the ice off the windshield of my rental car, I drove into Sunbury and went to The Grill. It's the town's original restaurant next to my father's old insurance agency office. I ordered up the old breakfast specialty of biscuits and home fries smothered in sausage gravy. It was topped with two eggs over easy. Not much has changed over the years in that department although I recognized no one I knew or the pleasant new owners of the ancient eatery. The food was still excellent though.
After breakfast, I took my pipe, as my grandfather and father might have done. I sat on a bench outside The Grill on the town square. Then I had a smoke while simply watching the town people go about their business. Other than my father's old insurance agency, a restored old inn dating back to the town's founding in the 1830s, and the old three-story brick town hall, not much resembled the center of town from my day.
Paying Respect
I went to the city cemetery and visited my brother's and my mother's graves. Then I visited each of the graves of my grandfather, grandmother, father, and step-mother. I paid my respect realizing that I was now the oldest living member of a family that had played a significant role in the development of this part of Ohio.
They had informed me that I was now the "patriarch" of the family at my brother's funeral. Although that had been an important role in our family for many generations, it was not one I really wished to assume. Especially since I had been away from the clan for so many years. My brother, now buried in the local cemetery, had been the head of the family for four decades and left some big shoes to fill.
I went back in town and found my cousin, three years my younger, who was now the curator of the town museum housed in the historic inn on the town square. It was bequeathed to her as "matriarch" of the clan the reins to guiding it through the years ahead. We spent some pleasant time together talking old times and then I left for my favorite spot in the area.
The Farm
"The Farm" as we called it, is eight miles out of town up in East Liberty Township. It was a forty-acre wonderland that my father once bought at sheriff's auction. Elmer Rose, a hired hand who lived next door, and I were the farm laborers. My older brother, who suffered from hay fever in his youth, spent his summers in Michigan or Arizona. He could avoid complications from his hay fever there.
Elmer and I built fences, raised corn, oats, and soybeans and raised sheep on that farm. I loved every minute of it. By the time I went off to military school we had nearly four hundred head of sheep. Instead of heading off for some foreign adventure on Spring Break like other cadets, I came home and cleaned the sheep barn. Then, in my senior year of military school, an embargo against importing Australian wool was lifted. Our biggest paycheck of the year nearly disappeared. My father sold the farm without telling me. When I came home from military school graduation, it was gone much to my dismay.
I stood in the driveway at the farm during my recent visit. It is now a beautiful gentleman's farm. The old house rebuilt into a fine home, the fields used to mostly harvest giant rolls of hay for sale.
Going Home Lesson
No tears came to my eyes though. It is representative of how much "home" has changed and grown over my 82 years. It's the story of America written in forty acres.
I drove to Dayton the next morning in a snowstorm and caught up with my daughter and sister. We spent three wonderful days together rehashing old times. Then it was back on the plane and back to Florida.
It took a few days to get thawed out from the trip, but "going home" was certainly worth it. It taught me how insignificant I am in the larger scheme of things. I now know how fortunate I was to have been born in this country where I have enjoyed the freedoms to go and grow in any direction I have chosen.
Our Sponsors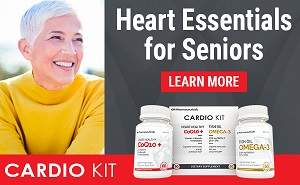 Cardiologist Developed and Recommended
---
Your ad could be here.
About
This top-ranked site now has over 4,000 pages of humor, nostalgia, senior advocacy and useful information for seniors 50+. Updates weekly!
The daily e-zine for everyone over 50 who feels way too young to be old.
"...the perfect mix of Andy Rooney, Dave Barry, and Garrison Keilor, combining knee-slapping humor with useful information and genuine compassion."
Retired.com
"Thousands look to and trust Suddenly Senior. Other Websites pale in comparison to the real-life, intimate look into senior lives. What sets apart Suddenly Senior is its blistering honesty and its incomparable encouragement. Millions need guidance."
Suzette Martinez Standring
"Best Senior Site ever on the Web! Great, up-to-date information on how seniors can save money on drugs. Wonderful nostalgia. Hard-hitting senior advocacy pieces that get read in high places. Wonderful humor. It's all at Suddenly Senior."
Alexa.com
KUDOS
Now read by 3.1 million in 83 newspapers from Florida's St. Petersburg Times to the Mumbai, India News.