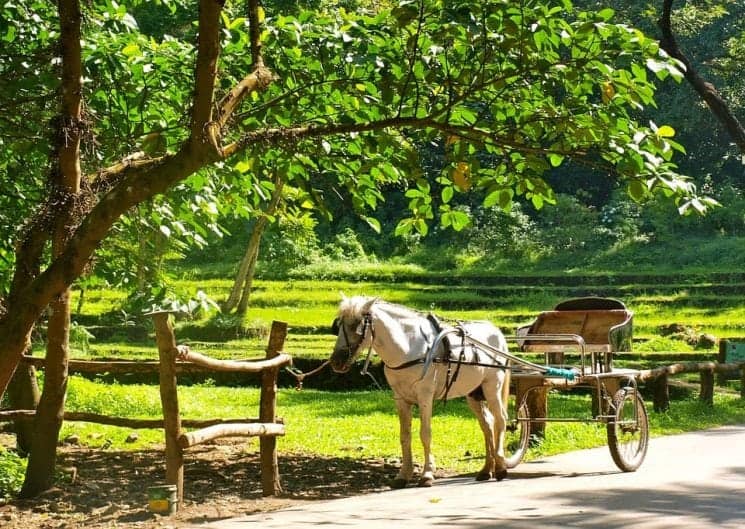 When I got my driver's license in the 1950s my grandfather would sometimes tell me: "Take my gig." Born in the 19th Century his first years were spent riding to and fro in a horse-drawn "gig". He simply continued to call his automobiles the same.
The 20th Century changed my conception of a "gig". When I heard the word it was time for me to grab my old K bass and join two or three others in an evening of making music.
The Gig Economy
The 21st Century, which we are working our way into now, has brought a new definition of "gig" to the fore – "the Gig Economy" – and our government is trying to wrap its arms around it.
The Gig Economy has had a difficult being clearly defined. The Bureau of Labor Statistics, in its first and maybe last attempt to measure the Gig Economy this year, identified it as Americans relying on temporary work, freelancing, and on-demand apps to make ends meet.
The BLS report found that 16.5 million people are working in "contingent" or "alternative work arrangements". Nearly 6 million people, 3.8 percent of workers, held contingent jobs in the US. Another 10.6 million were working as independent contractors, on-call workers, and temporary help agency workers and for contract firms.
That sounds like a healthy share of the workforce. Way back in the booming 1980s, we were studying the Underground Economy of the day. We estimated it may have been as much as 20 percent of the US economy.
Taxing Technology
It is difficult to compare a 20th Century economy with a 21st Century economy because so much has changed. Technology has been responsible for much of that change. Money moves faster and more quietly through the halls and basements of commerce. Illegal drug activity had always been a big part of the Underground Economies of the 20th Century. It certainly represents a big slice of the 21st Century Gig Economy but nobody seems willing or able to quantify it.
The government is not blind to all this activity. It has made an attempt to quantify the loss of tax dollars due to off-the-books business. Ironically, the figure from the 1980s is not much different than the current estimate, $500-$600 billion annually.
Time magazine recently ran a poll to determine the composition of the Gig Economy. It reported 44 percent of US adults who are Internet users have participated in it. 22 percent have offered goods or services in this economy.
Tax Avoidance
There are a lot among us who do a little unreported horse trading and don't feel for the worse. It is human nature to avoid taxes whenever possible. The changes in the way we structure and track our economy gives us plenty of opportunities to keep our tax payments to a minimum.
Grabbing a ride from Uber. Doing a little work for someone and getting paid in cash under the table so to speak. Or buying an item at a garage sale and selling it for more than you paid for it. The list of possibilities goes on ad infinitum.
My grandfather was an old Republican Senator from Ohio and one of his great joys in life was racing his "gig". He followed that love into the Standardbred horse racing world. I doubt if he reported 100 percent of his winnings on his income taxes.
Ducking the tax man is nothing more than human nature in our culture as well as most.
Sponsored Links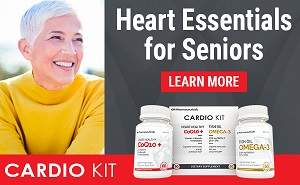 Cardiologist Developed and Recommended
---
Your link could be here.
About
This top-ranked site now has over 4,000 pages of humor, nostalgia, senior advocacy and useful information for seniors 50+. Updates weekly!
The daily e-zine for everyone over 50 who feels way too young to be old.
"...the perfect mix of Andy Rooney, Dave Barry, and Garrison Keilor, combining knee-slapping humor with useful information and genuine compassion."
Retired.com
"Thousands look to and trust Suddenly Senior. Other Websites pale in comparison to the real-life, intimate look into senior lives. What sets apart Suddenly Senior is its blistering honesty and its incomparable encouragement. Millions need guidance."
Suzette Martinez Standring
"Best Senior Site ever on the Web! Great, up-to-date information on how seniors can save money on drugs. Wonderful nostalgia. Hard-hitting senior advocacy pieces that get read in high places. Wonderful humor. It's all at Suddenly Senior."
Alexa.com
KUDOS
Now read by 3.1 million in 83 newspapers from Florida's St. Petersburg Times to the Mumbai, India News.