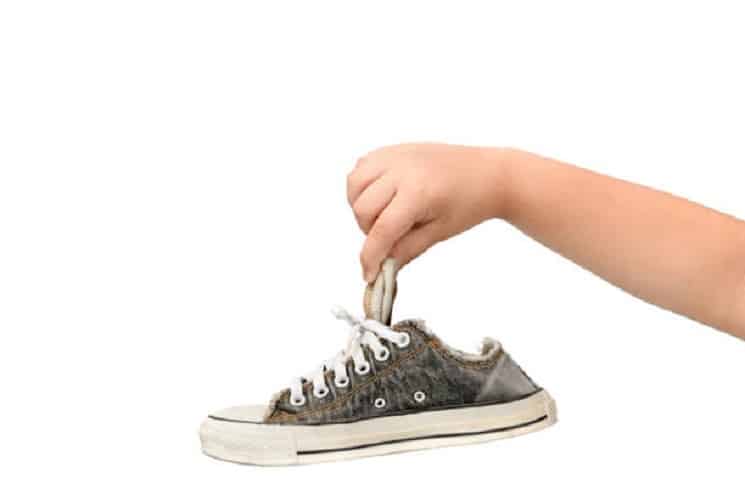 You know, Frank, I'm no different than the many, many who read your columns and articles all over the country and beyond. Getting old stinks!
Yet, even with severe Fibromyalgia, life can be good. Especially when we're able to look back at our youth.
I got up this morning feeling pretty pathetic, or what people in my support group for Fibromyalgia call on the "pity pot."
When I first get up in the morning, it's difficult from the time I step out of bed onto the floor with my painful feet, legs, and back. That's the start of it. I totter to the living room where I have a "nest" ready on the sofa recliner. I crawl in with feet elevated and a warm throw waiting (my husband tosses it in the drier for a few minutes before he gets me up) along with my favorite little Chihuahua who makes a circle and then lays down on my lap.
From there, I do an asthma treatment, take my medications, and turn on the television to anything but the news. There on Jewelry TV I watch the pretty baubles spin around on display while listening to pitchwomen lie about what I'm missing by not buying the jewelry that is "worth ten times" what they sell it for.
My husband brings me coffee and a warm washcloth while he gets ready to leave for work; this job is a 70-mile round trip. That's what construction is; you never know where they will be sending you next. You just hope it holds up and they send you. He's a foreman for a concrete company, on salary for the first time in our married lives, so finally we don't have to do the "feast or famine" thing of unpaid holidays and rainy days or no-work days. But it's still get up with the chickens and something else he never had, paperwork at night.
By eight or eight-thirty, my meds are working and I'm ready to unwind myself and get busy around the house. Before I found the right combination of medications – the same now since May of 2003 – I had no "unwind" moments, just a day of pain and barely functioning for several years…along with a lot of tears and frustration at the pain and loss of my personal abilities. I couldn't cook, would put a pan of eggs on to boil and go to bed only to awaken two hours later to a house full of smoke – what's known as Fibro "fog," short-term memory loss. My life was misery awake and difficulty staying asleep due to the pain.
I couldn't raise my arms above my head or do so many of the things I had just taken for granted. Of course, now it's a fight with the insurance company every six months to "explain" why I need the amount of medication I take and why they should approve letting us pay the ever-increasing copay to get them.
You'd think the fact that I haven't had to run in borderline suicidal condition to the doctor crying, that I can once again cook, clean, attend family functions, that I can sleep a solid six to eight hours, remember my name and yours and have 95 percent function of my body back would count for something.
Anyway, this morning I get up, turn on my little WebTV unit, and find your Old Geezer Quiz to read. It immediately throws me back to my childhood in the '50s. Brings back pictures of my parents and family, school days, the family car, and all the simple days when I had no worry or clue "things" would ever change. I felt so safe and protected, so strong with my daddy in the house at night, so taken care of with both of them and my grandmother there to help me if I needed it.
It was simply a much easier, happier time than we offer our children today.
It brings a smile of being well and facing days without worry or concern that I'd grow up in the "best country in the world" with leaders in charge that "took care of us and our country," as my dad would say.
Everything was so much gentler and kinder. Maybe it was being a little girl and being unaware of the world around me, but I don't think so. I think it was a time when we ALL were optimistic about the future. And if we could just make it without someone "hitting that red button" or without becoming a communist in a Russian takeover, we could pretty much count on growing up, getting married, having the house with the picket fence and the 2.5 children or at least a boy "for you" and a girl "for me" and living "happily ever after."
All this to tell you how much I appreciate the way you bring back to mind all the joys of my childhood and of all the things and people that made it special. I never had to fear going to school, oh perhaps occasionally if my homework wasn't completed. Ha-ha. But mine always was! I never went to bed at night with a worry or fear of what might happen during the night, never woke up to pain and unable to jump into action, never dreamed my daddy and mommy or my grandmother wouldn't be there for me always.
It was just a sweet, sweet time in my life and, I'm sure, in the lives of others.
I may not be quite as senior as some of your readers, but I'm sure close behind. I remember SO many of the things you write about. It is always so comforting to feel those memories rising to the surface and to relive them.
Thank you for the service you bring to so many of us who really NEED it. You're one in a million, and I'm not the first nor will I be the last to tell you so!!
Our Sponsors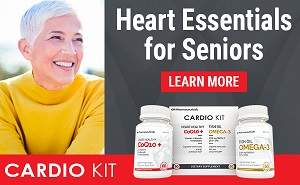 Cardiologist Developed and Recommended
---
Your ad could be here.
About
This top-ranked site now has over 4,000 pages of humor, nostalgia, senior advocacy and useful information for seniors 50+. Updates weekly!
The daily e-zine for everyone over 50 who feels way too young to be old.
"...the perfect mix of Andy Rooney, Dave Barry, and Garrison Keilor, combining knee-slapping humor with useful information and genuine compassion."
Retired.com
"Thousands look to and trust Suddenly Senior. Other Websites pale in comparison to the real-life, intimate look into senior lives. What sets apart Suddenly Senior is its blistering honesty and its incomparable encouragement. Millions need guidance."
Suzette Martinez Standring
"Best Senior Site ever on the Web! Great, up-to-date information on how seniors can save money on drugs. Wonderful nostalgia. Hard-hitting senior advocacy pieces that get read in high places. Wonderful humor. It's all at Suddenly Senior."
Alexa.com
KUDOS
Now read by 3.1 million in 83 newspapers from Florida's St. Petersburg Times to the Mumbai, India News.