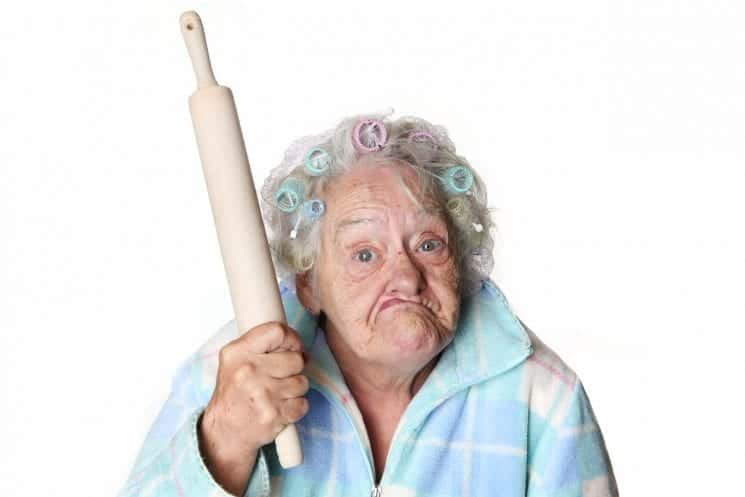 It was an exceptionally hot day and we were hoping some preoccupied, always-in-a-hurry people had forgotten to retrieve their nickels and dimes from the Change Return slots in the pay phones or cigarette machines. Between People's Drug, Safeway, the gas station and liquor store, there were three pay phones and six cigarette machines to check regularly. We'd get so excited when we felt the coins jangle between our fingers. Like the little things in life, loose change added up at the end of the day.
Just Two Kids
We were just two kids back in the 60's, wending our way through the pitfalls and perils of prepubescence. Joe was my best friend's brother and a welcome stand-in when Haley was engrossed in reading or homework. Joe and I would head out on our bikes, playing cards pinned to our spokes, emulating the clickety-clack rhythms of the train that chugged through our corner of the world two times daily.
Haley and Joe's dad was a real estate man. We didn't know what that meant but we deduced being a 'man' like the insurance man and tax man was synonymous with being an adult: Someone who had trains to catch, people to see, and cold TV dinners to consume due to the 'goddamn traffic downtown'.
Growing Up
We wondered when the change from kid to adult took place.
Was it when we transitioned from boys and girls to men and women? Was it when we graduated from high school or college perhaps? Were there warning signs? Had anyone ever escaped this grim destiny of adulthood? And what happened to your bikes, skates, jacks, chalk, and pet chameleons? Did you check them in somewhere and receive a ticket stub to fetch them when adulthood was over?
It seemed there was an actual end to adulthood if you lived to be very old. The next transition was from an adult to 'crazy'. Crazy was the old woman sitting on that park bench every day, feeding the same flock of greedy pigeons. Crazy was the old man sitting in the bleachers at the high school watching the youngsters play football. But, the crazy no longer participated in the drudgery and sadness of the adult world. People doted on the crazy and there seemed to be only one rule they were expected to follow: Don't wander off.
Finding Crazy
Then one day, it happened. One of the crazies wandered off. Her name was Mildred. She was my second-best friend, Tricia's, great aunt who'd been living with her family since she graduated from adult to crazy. The neighborhood moms mobilized quickly.
"No one has seen her! She never wanders off, she knows better" Tricia's mom frantically told police. "She couldn't have gotten far, ma'am, I'm sure we'll find her before sunset and get her back to you safe and sound" the sheriff assured her.
All of us kids were in posse mode, ready to assist with our bike brigade. The police were happy for the help as we could search quickly, not only familiar streets throughout the woods, along the creek and any other nooks and crannies not accessible by car. We split up into two groups, one to search the tracks, the other the creek. If either group found anything, we'd blow a whistle three times.
Great Aunt Mildred was last seen wearing a pink and white checkered skirt, white short sleeved blouse and a pink cardigan. She was wearing her favorite slippers, the ones that 'make me feel like I'm walking right on the clouds' Tricia's mom told the police, tears falling. There was an urgency, a dread hanging in the air, and nothing made it more real than seeing someone's mom cry.
There were hushed whispers spreading throughout the neighborhood.
What are the chances of finding her before dark? How much can an 82-year-old crazy withstand with no food, water or coat?
Crazy Located
Then we heard it: The three short, consistent whistle blasts from the other group. We pedaled furiously to reach them, sure we'd find her murdered by the 'man in the woods'. We'd never actually seen this man, but Joe and I were sure he lurked about dressed in black, his warty face hidden by a tattered hood, just like the scary stories we read. We each had our own harrowing movie running through our minds about finding Miss Mildred.
Mine?  Seeing her feet first, one shoe on and one strewn nearby her motionless body. She was sprawled across the slippery rocks, one arm laying in the murky water of the creek, the other clutching her pink cardigan. Her head bleeding from her fall, desperately trying to escape the man in the woods and his sharp, shiny hatchet.
Ol' Woodpecker
Thankfully, we found Miss Mildred sitting smack dab in the middle of Devil's Hand. It was a huge rock formation which cradled the human body perfectly, but its precarious location high upon a grassy embankment made it difficult and dangerous to reach. "Come see, children, come see! It's a black and red woodpecker and he's magnificent! Quickly, now, before you scare him away. Do you hear?" she asked excitedly, beckoning us closer.
"That ol' woodpecker was calling to me. He wanted me to come visit. Lord knows, I never meant to cause a commotion! Why I feel terrible everyone was so worried" she sighed. "It's ok, we knew we'd find you," Joe said, offering a helping hand.
Just Like Kids
Finally home, nestled in bed with her favorite book and Carmine the cat, we were allowed in for a few moments at her request. She thanked us all for finding her and bringing her home. "If you children will listen, the animals will talk to you; they know much more than we do" she insisted. We believed her.
One thing became abundantly clear to us: The 'crazy' and the kids had so much more in common than either did with the adults: We lived in the present. We celebrated each new day.  We all wanted to play, explore and find magic in the little things: Like finding forgotten change to buy ice-cream with on a blistering hot day or having slippers that made you feel like you were walking right on the clouds.
Mildred helped us see things in a different way. We no longer thought of the elderly as crazy, but as kids stuck in frail bodies, limited only by the aches and pains that accompany old age. It seems adults were the old people in this world. Luckily, they'd transition into crazy one day.
"When does the change take place?" we asked Miss Mildred. "When you finally let that little child who lives inside you come out and play" she imparted with a giggle and a wink.
Now, about those bikes, skates, and chameleons…
Sponsored Links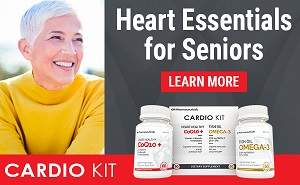 Cardiologist Developed and Recommended
---
Your link could be here.
About
This top-ranked site now has over 4,000 pages of humor, nostalgia, senior advocacy and useful information for seniors 50+. Updates weekly!
The daily e-zine for everyone over 50 who feels way too young to be old.
"...the perfect mix of Andy Rooney, Dave Barry, and Garrison Keilor, combining knee-slapping humor with useful information and genuine compassion."
Retired.com
"Thousands look to and trust Suddenly Senior. Other Websites pale in comparison to the real-life, intimate look into senior lives. What sets apart Suddenly Senior is its blistering honesty and its incomparable encouragement. Millions need guidance."
Suzette Martinez Standring
"Best Senior Site ever on the Web! Great, up-to-date information on how seniors can save money on drugs. Wonderful nostalgia. Hard-hitting senior advocacy pieces that get read in high places. Wonderful humor. It's all at Suddenly Senior."
Alexa.com
KUDOS
Now read by 3.1 million in 83 newspapers from Florida's St. Petersburg Times to the Mumbai, India News.