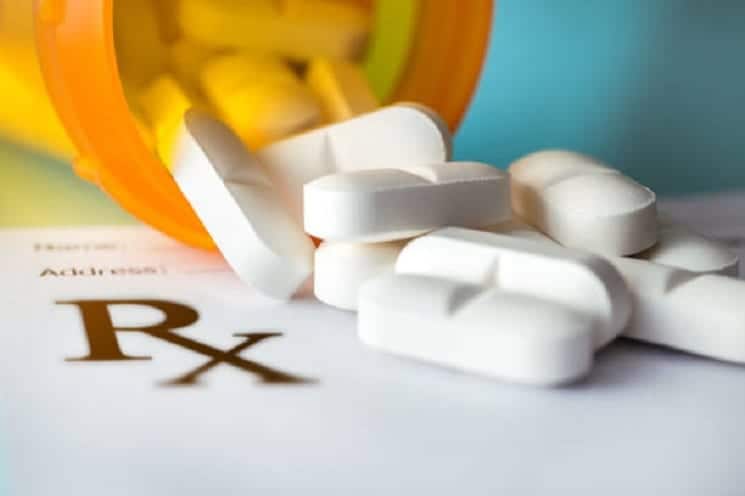 Free Prescription Drugs Are Already Here
[NOTE: Don't miss the informative specific free prescription drugs information at the bottom of this article.]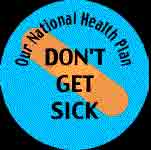 Will Dubya fulfill his promise to middle- and low-income seniors stranded by Medicare? In all his talk about health care reform, president-elect George W. neglected to mention the one program through which some middle-class patients currently get their needed meds for free: the pharmaceutical industry's patient drug assistance program.
In 1992, fear of federally imposed cost ceilings on medications goaded the pharmaceutical industry into formalizing a program through which people who can't afford to fill their prescriptions can get their drugs direct from the manufacturers, at no cost.
So why are so many seniors and disabled still unable to get the meds they need? It's partly because drug companies have kept their drug assistance programs as well closeted as a CEO affair with an exotic dancer. Patients don't know about it, doctors don't know about it. Evidently, even politicians don't know about it.
In addition, patients trying to avail themselves of the program find themselves buried in paperwork.
"The drug companies didn't tell Congress that they would make the programs so difficult to access that average people can't make use of them," says Holly Smith, who runs a volunteer agency that helps seniors and the disabled fill out the multiple-page applications.
Many patients stumble over the demand for a detailed analysis of their income and assets. Yet another part of the application must be filled out by the patient's physician. Many applications founder there because doctors do not automatically feel obliged to complete the many forms required to help their patients get free medications.
Add to that, all applications must be renewed every 90 days, even for meds which must be taken for the rest of the patient's life, like insulin and blood pressure medicines. Why do pharmaceutical companies make the sick and elderly redo all that paperwork four times a year?
"Well, most people don't stay on these programs forever," says Grayson of PhRMA, the lobbying arm of the pharmaceutical industry. Well, that's true. Eventually, the patient dies, all the sooner if he doesn't get the maintenance drug he needs.
Complicating the process, even more, every drug manufacturer uses a different form, and a separate application must be made for each different drug. Getting seniors and the disabled their medicines would be a lot easier if companies could agree to use one standardized form, Smith says.
But Grayson says that antitrust laws governing advertising prevent companies from creating a single form. Dispensing free medications is a form of advertising, he claims.
If so, it's a form of advertising that hasn't generated much attention. Even Citizens for Better Medicare spokesperson, Dan Zielinski, was unaware of it when contacted for this article.
"It's not an item our coalition has taken a position on," he said.
His unfamiliarity with the program that most obviously solves the problem of seniors who can't afford their drugs NOW might be puzzling. After all, Citizens for Better Medicare's avowed mission which is "reform of Medicare to give seniors prescription drug benefits," according to Zielinski. But a recent article by Sam Loewenberg published in Legal Times helps shed some light, here. Loewenberg shows the group was, in fact, founded by the drug industry which is also its principal sponsor.
Even many physicians don't know about the no-cost drugs program. As patients can be referred to the program only by their doctors, many sick and elderly people who need no-cost medicines could be unaware that a program exists to help them.
"The companies themselves don't publicize it greatly. They don't want it so well-known that a major part of their business is giving away drugs," says Rosalyn Taylor, a Georgia physician who spends around three hours a week doing the paperwork needed to get lifesaving drugs for some of her patients and dedicates a portion of her staff to the project as well.
Understandably, Taylor would prefer a simpler method of serving low-income patients-prescription cards, perhaps. In the meantime, though "If I'm going to try to get them well, and this is the only way we can get it, this is the only way we can get it," she says.
The difficulty of navigating patient drug assistance applications has spawned numerous agencies that help the chronically ill fill out mountains of forms. MedBank in Savannah, Georgia is a prototype for many similar organizations which are run with mostly volunteer labor. It's got to be one of the most unglamorous volunteer jobs in the universe of "giving back."
MedBank Executive Director Holly Smith describes her clients as people who have slipped through the cracks of Medicare, Medicaid, and private insurance coverage. Of course, with Medicare providing no prescription drug benefits, the cracks are huge. And the number of people who need assistance is ever growing, Smith says.
"Most of the people we're helping have worked all their lives," says Smith. "They were in low paying jobs, or they are widows who were insured under their husbands' policies" [and those policies do not provide a drug benefit.] "Drugs weren't as expensive as they are now when their husbands were working if they are in their 80s. Not so many drugs were used for maintenance," she adds.
Smith emphasizes that drug assistance programs and MedBank save her local community a lot more than the $170,000 a year MedBank costs. When low-income patients get the maintenance medications they need, communities save the cost of needless trips to the emergency room. A midsize city can save $3.8 million a year in cost avoidance.

"It's so much cheaper just to give these people their medicines. When people get their drugs and take them, they don't wind up in the hospital," she says.

Drug assistance also helps elderly and disabled people remain self-sufficient, Smith says. Many patients could avoid state nursing facilities and subsidized housing if they received their prescribed medicines.
Smith points to a Harvard University study of New Hampshire's decision, one year, to cut its drug benefit associated with Medicaid. Over two years, there was an 80% increase in New Hampshire residents entering nursing homes and emergency rooms because they couldn't afford their prescriptions. "They got smart and reinstated the drug benefit, and these figures dropped dramatically again," Smith says.
But MedBank and the drug assistance programs face an uncertain future under a new presidential administration. If Medicare is reformed to include more drug benefits for low-income seniors, the drug assistance programs could become redundant.
This would not be a bad thing, of course, if patients were still able to get the medications they need through another avenue.
But Smith worries that pharmaceutical companies, which provide the patient assistance program on a purely voluntary basis, may use the excuse of reformed health care to abandon the program altogether, leaving some patients stranded.
"The drug companies could shut the whole thing down at any moment, and say, sorry no more free medicine," Smith says. "I think they're probably rejoicing every evening, thinking 'Pretty soon we won't be having to provide these drugs.'"
Even PhRMA couldn't predict the impact of Bush's health care reform on the patient assistance program.
"There's no way of knowing. Those programs are bare bones," said Mark Grayson, Senior Director of Public Affairs at PhRMA.
The reforms might mean less pharmaceutical industry assistance to seniors who would be able to get their prescription drugs through Medicare, Grayson indicated. But proposed changes would not make the patient assistance program redundant, he admitted.
"This is not just for seniors. There will still be people not on Medicare and unable to afford insurance," he said.
Changes to MedBank and the drug assistance programs are particularly hard to predict as, to Smith's knowledge, Bush made no reference to such programs in his recent campaign. This, despite the fact that information about MedBank was made available to him.
"They [presidential candidates] should have been aware of this program," Smith says. "Nobody was saying we will combine these reforms with the existing drug providing programs. A key to making any campaign work would be leaving this program in place."
EDITOR'S NOTE:
Each company has its own distinct application process. SEE ALL PROGRAMS AVAILABLE AT SUDDENLY SENIOR'S DRUG ASSISTANCE PAGE.
Probably the easiest way to take advantage of drug companies free drug programs is by going to freemedicineprogram.com. For five bucks a prescription, they will make all the forms necessary for your mother to send. Other online resources are NeedyMeds.com and Medicare.gov. This is, however for very low-income people.
For a free directory of patient-assistance programs, contact The Pharmaceutical Research and Manufacturers of America at 1.800.762.4636 or online at www.phrma.org.
Other free online resources are NeedyMeds.com and Medicare.gov.
Most pharmaceutical companies will want to know if you've applied or are eligible for SSI.
Here are the requirements:
The SSI program provides monthly income to people who are 65 or older, or are blind or disabled and have limited income and financial resources.
Generally, to be eligible for SSI an individual must be a resident of the United States and must be a citizen or a noncitizen lawfully admitted for permanent residence. Also, some noncitizens granted a special status by the Immigration and Naturalization Service may be eligible.
Effective 2003, the SSI payment for an eligible individual Is $552 per month ($829 for an eliminate eligible couple).
When only one person of the couple is eligible, a portion of the spouse's income may be counted. In addition, the recipient's financial resources (savings and assets owned) can't exceed $2,000 ($3,000 if married).
People can be eligible for SSI even if they've new worked in employment covered under Social Security. The Social Security Administration explains SSI in publication No. 05-11000. It also has an introductory booklet, "Understanding SSI." Both are available at Social Security offices.
Also look at my columns, How to Get Cheap Drugs and Canada: Your Prescription for Lower Drugs
Sponsored Links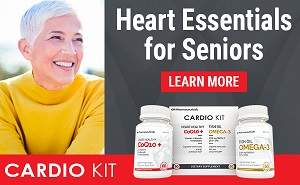 Cardiologist Developed and Recommended
---
Your link could be here.
About
This top-ranked site now has over 4,000 pages of humor, nostalgia, senior advocacy and useful information for seniors 50+. Updates weekly!
The daily e-zine for everyone over 50 who feels way too young to be old.
"...the perfect mix of Andy Rooney, Dave Barry, and Garrison Keilor, combining knee-slapping humor with useful information and genuine compassion."
Retired.com
"Thousands look to and trust Suddenly Senior. Other Websites pale in comparison to the real-life, intimate look into senior lives. What sets apart Suddenly Senior is its blistering honesty and its incomparable encouragement. Millions need guidance."
Suzette Martinez Standring
"Best Senior Site ever on the Web! Great, up-to-date information on how seniors can save money on drugs. Wonderful nostalgia. Hard-hitting senior advocacy pieces that get read in high places. Wonderful humor. It's all at Suddenly Senior."
Alexa.com
KUDOS
Now read by 3.1 million in 83 newspapers from Florida's St. Petersburg Times to the Mumbai, India News.