Romance
Finding Love Online, Thoughts on Valentine's Day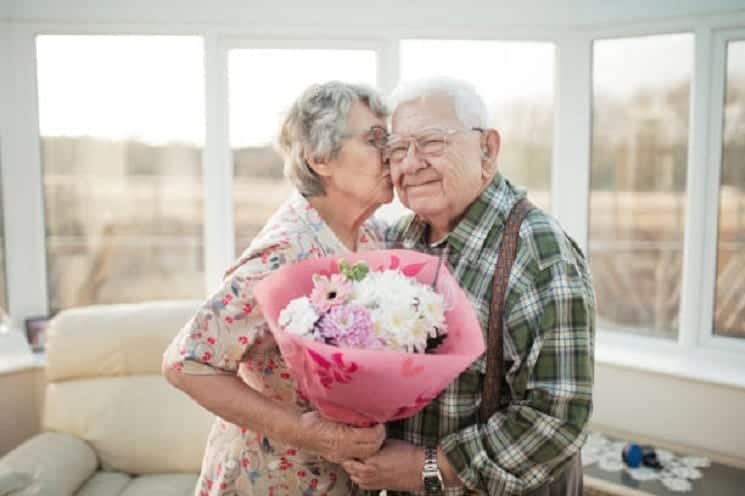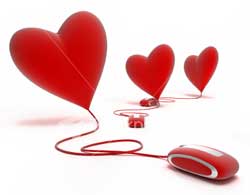 As Valentine's Day comes around once more, thoughts may turn to our love life … or lack of it. Especially if you are on your own, through separation, divorce, death of a partner, or if you've always been single. Facing the prospect of growing old alone, with children grown up and gone, men and women are turning to online dating in the hope of meeting their perfect match.
Perhaps you're simply seeking new friends to socialize with, go to dinner, go dancing, to the theater, movies or ball games. Whomever you seek, you can likely find that person on a dating website more easily than the traditional options.
Speaking From Personal Experience
About a quarter of a century ago, before the Internet replaced the encyclopedia and classified ads, I was young, single and alone in a new city. I placed a personal ad in the Miami Herald. It appeared in the Valentine's Day issue. Went something along the lines of "Scotsman recently arrived in Miami, would like meet compatible girl for dining, sailing and travel." I never bought the paper that day, and completely forgot about the ad.
A couple of weeks later, an envelope arrived in the mail from the Miami Herald. It didn't dawn on me what it was (yes I was a geek lost in space). Inside was another envelope addressed to a Miami Herald Box number. With a card inside. I read it, and finally realized this was a response to my ad. In fact, it was the ONLY response. It was from a girl about 5 years my junior, a nurse. The note was simple but charming. On my first phone call, she answered grumpily, she had been working nights and I had awakened her. My second call was more favorably received. Fast forward about six weeks and we were engaged, and six months later, we married.
Single Again
About three years ago that marriage sadly ended.
I was once again a single man, despondent about my prospects of meeting other women, never mind finding love again. Well, what does a somewhat shy guy in the Internet biz do when it comes to meeting women? I joined an online dating site, of course. Within a few weeks I had email interactions with about a dozen ladies of similar age to myself, had phone conversations with a few, and had a couple of first dates. While there were no second dates, one of those ladies is still my platonic friend; we socialize, we have common interests.
However, it became apparent that I really was not ready for dating; all I could do was exchange war stories with potential mates. That gets old. But after a year or more on my own, and quite a few email exchanges, phone calls and first dates, I did find love online, and I've continued to date a very sweet and vivacious lady, Carmen. We are now coming up on our second Valentine's Day together.
A Better Way To Meet Your Mate?
For some people, especially older generations, interacting by computer is too impersonal. They prefer meeting places such as church groups, clubs, social events, parties, bars – traditional venues to meet potential mates. And of course, personal introductions by mutual well-meaning friends can work. But sometimes initial face-to-face meetings can be awkward, especially if you don't handle rejection well. Popping that seemingly innocuous question "Would you like to have coffee, go out…" can be hard. Especially if, like me, you have not dated for 25 years!
So Internet dating has become especially popular amongst the 45+ age group. A 2008 study in the UK found that almost two-thirds of single men and women over the age of 55 have joined internet dating sites. And in the US, over 120,000 marriages have resulted from meeting online.
Dating Sites
There are many different dating sites. Some are free, for example PlentyOfFish and OKcupid. Another free option is Craigslist, though much less formal and you have to sift through the many ads looking for quick "hook-ups" to find the more serious advertisers. Reader Patricia K. from Miami has found dates, and even a platonic vacation partner through ads in Craigslist. Many sites allow you to become a member with limited contact privileges for free. This is a good way to see if they seem to have a large enough "inventory" of potential mates in your area. Some other popular sites include Match.com, and Yahoo Personals. You search using criteria such as geographic area, smoker/non-smoker, interests, age range; find possible matches, and contact those you like.
eHarmony is slightly different, focusing on "relationships" vs. "dating." You fill out an extensive evaluation form, then they present you with mates that their system finds most compatible. Reader John B. from Chicago prefers eHarmony's approach where the candidates are pre-screened to a higher degree; he finds first dates are less hit-and-miss because of it. But he notes "it's only when you actually meet that you know if there is chemistry." He also muses, "It's amazing how many people post bad photos, some with a partner cropped out! How hard is it to get someone to take a decent photo of you?"
Are People Who They Claim To Be?
One of the advantage of paid sites is that these people tend to be more serious about dating. Free sites attract a more casual crowd, since they have not made any financial commitment. Some people find online dating challenging, creating their own profiles, and interacting with prospects. While some of us are born writers, others can barely type and the impersonality can be awkward. Sometimes things said in jest can be misinterpreted, while the same thing said face to face or on the phone would have facial and voice inflections to make the intent clearer. Common to both free and paid sites are issues of truthfulness. Men and women commonly use old photos, lie about their age, their height, their weight, not to mention marital status!
A few months ago, a Suddenly Senior reader, Dusty Johnson, wrote about her search for that "One in a Million Man." She said, "I've tried every free matching service available on the Internet. I've answered countless emails, sat through endless IM hours, and endured every variety of senior psycho-babble imaginable…only to discover that if you take a heretofore, verbally anemic male, give him a computer, Webcam, and instant messaging service… toss in their eternal quest for sexual gratification and they become almost eloquent!"
So be circumspect. Don't invite prospects out to dinner or whatever until you you have talked for a while. It can save awkward moments later. And if a contact seems suspicious, asking you to do something outside the norm, be very wary. Not everything is necessarily as it seems.
Having said that, online dating has been proven to work countless times. It worked for me! So if you are alone and don't want to be, what are you waiting for? Don't let life pass you by, give it a try!
---
About the Author
Doug Noble is Editor of Suddenly Senior. Originally from Scotland, he now resides in Miami, FL where he owns a web hosting and design business.
Our Sponsors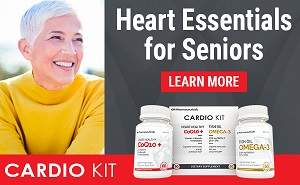 Cardiologist Developed and Recommended
---
Your ad could be here.
About
This top-ranked site now has over 4,000 pages of humor, nostalgia, senior advocacy and useful information for seniors 50+. Updates weekly!
The daily e-zine for everyone over 50 who feels way too young to be old.
"...the perfect mix of Andy Rooney, Dave Barry, and Garrison Keilor, combining knee-slapping humor with useful information and genuine compassion."
Retired.com
"Thousands look to and trust Suddenly Senior. Other Websites pale in comparison to the real-life, intimate look into senior lives. What sets apart Suddenly Senior is its blistering honesty and its incomparable encouragement. Millions need guidance."
Suzette Martinez Standring
"Best Senior Site ever on the Web! Great, up-to-date information on how seniors can save money on drugs. Wonderful nostalgia. Hard-hitting senior advocacy pieces that get read in high places. Wonderful humor. It's all at Suddenly Senior."
Alexa.com
KUDOS
Now read by 3.1 million in 83 newspapers from Florida's St. Petersburg Times to the Mumbai, India News.