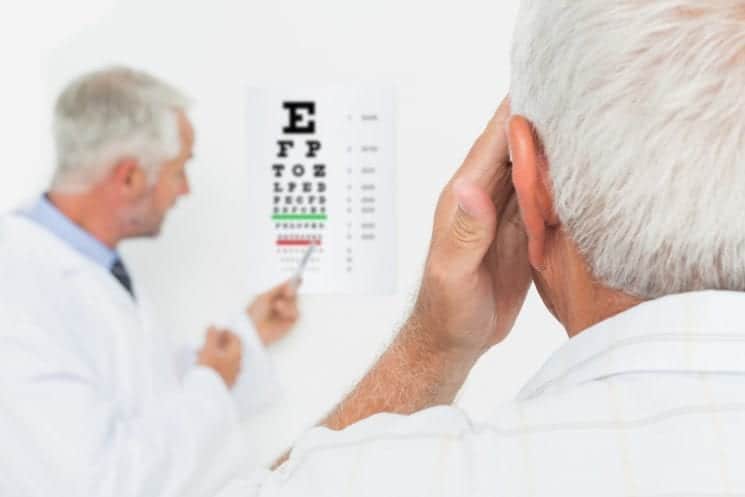 I don't know why eye charts give me the chills but they have for most of my life. That chill caught up with me again recently when it came time to renew my Florida driver's license.
I didn't know I needed glasses until I was in the eighth grade. Someone hit me in the eye with a frozen snowball. It sent me to the doctor's office.  They discovered I couldn't read but the top two lines on an eye chart. I was diagnosed with near-sightedness and given a set of glasses.
What a great discovery! For the first time in my life, I could read what teachers wrote on the blackboard. Teachers in the small rural school I attended had a tendency to seat students alphabetically. Because my last name starts with "W" and I usually ended up in the back of the room. When we had a math test, I would ask to be moved to the front of the room. Then I could see the problems on the blackboard. No one ever suggested I go have an eye test. I just accepted my inability to read the blackboard from the rear of the classroom as something natural for me.
My glasses opened up a whole new world for me. Slowly over the years, a fear of eye charts began to develop. Every time my eyes were tested my glasses had to be changed and my choices in life seemed to diminish.
Military Career
In my senior year in a military school in Missouri, I considered applying for an appointment to West Point. I learned that in those days it required 20-20 uncorrected vision. Likewise, when I wanted to fly airplanes in the military my lack of 20-20 uncorrected vision kept me out of the cockpit.
However, I would learn to fly on my own. Eventually, I failed a flight physical because my eyesight had deteriorated. I could not read the necessary number of lines on an eye chart. A VA eye doctor wrote me a prescription for eye surgery. My eyesight had slipped past the point where it could be corrected to 20-20 with eyeglasses.
Artificial Lenses
Eye surgery included inserting artificial lenses into each eye. A rather interesting surgical procedure that involves one eye at a time. I could watch in silhouette as the eye surgeon actually cut into my eye and slip in the plastic artificial lens.
It opened up a whole new world. Having spent my life up to that point myopic I had never seen things in real size. I overindulged in wonderment at how large mountains, normal everyday things, and women's breasts really were.
Florida License
But I never really lost my fear of eye charts. There were times, like when my driver's license came up for renewal. I would be forced to read an eye chart.
Luckily, once I had my Florida license and kept a clean driving record, I could simply renew my license by mail every six years. The state sent me a form and I filled it out. My new license arrived in the mail sparing me a visit to a state office to read an eye chart.
That worked just fine until my license came up for renewal when I was 82. The state mailed me the traditional renewal notice but added to it that. I would have to go to my local tax collector's office and take an eye test.
Eye Charts Fear
Out of my old fear of eye charts, I procrastinated until the last moment. I then dragged my butt down to the tax collectors with a head full of imaginations of never being able to drive again in the Sunshine State. I just knew the sun had set on my driving career.
When my number came up, I sat down with the clerk. I carried the cards for each eye insert in hand. I then explained to her that I had artificial lens implanted in each eye. Although, my current driver's license said I was required to wear corrective lens for driving.
The clerk said she had never run into that before and would need to take it up with a supervisor. She wandered off to an office in which a couple people were talking. They proceeded to have a conference while I began to sweat. It seemed to take forever.
License Eye Exam
Eventually, she returned and told me to sit down at the electronic eye chart system they were using and read "line five". I squirmed a bit but read the line straight out to her.
She said, "Fine", and began typing on her computer. She pressed a button, walked over to the printer, and handed me a proof of my new driver's license. I noticed that the spot where my license had said I needed to be wearing corrective lens was blank, so I mentioned it to her. She said I no longer needed them with my implants. She took my $55 and told me to take a seat. My new license would be ready in a couple of minutes.
I can now drive in Florida until I am 88 because I can see you now. I recommend artificial lens implants for any of you who are struggling with failing vision as you age.
Our Sponsors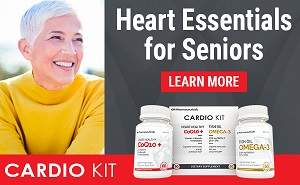 Cardiologist Developed and Recommended
---
Your ad could be here.
About
This top-ranked site now has over 4,000 pages of humor, nostalgia, senior advocacy and useful information for seniors 50+. Updates weekly!
The daily e-zine for everyone over 50 who feels way too young to be old.
"...the perfect mix of Andy Rooney, Dave Barry, and Garrison Keilor, combining knee-slapping humor with useful information and genuine compassion."
Retired.com
"Thousands look to and trust Suddenly Senior. Other Websites pale in comparison to the real-life, intimate look into senior lives. What sets apart Suddenly Senior is its blistering honesty and its incomparable encouragement. Millions need guidance."
Suzette Martinez Standring
"Best Senior Site ever on the Web! Great, up-to-date information on how seniors can save money on drugs. Wonderful nostalgia. Hard-hitting senior advocacy pieces that get read in high places. Wonderful humor. It's all at Suddenly Senior."
Alexa.com
KUDOS
Now read by 3.1 million in 83 newspapers from Florida's St. Petersburg Times to the Mumbai, India News.