Are you afraid of cancer? Most people are.
I reconciled the problem in my own mind years ago when my wife was diagnosed with lymphoma. Cancer is nature's way of shutting down a body where cell division has gotten out of control.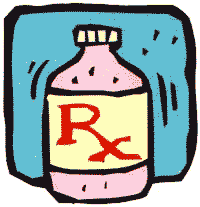 Many years ago, it was only old people who got cancer because the immune system could no longer prevent the problem. Made sense then, but now everyone regardless of age can acquire the problem.
We consume too many chemicals in the air, water and food we eat that suppress our immune system's ability to destroy malfunctioning cells. Not to mention the impact of chronically consuming both prescription and non-prescription drugs to remedy symptoms of disease states.
A particularly easily preventable cancer is colon cancer. Namely, because diet, good nutritional habits and regular check ups after reaching 50 will stop the problem from occurring before it is too late.
Although the diagnosis of prostate cancer is the most prevalent cancer, it is not the cancer with the most deaths. Lung cancer is with over 150,000 dying each year. Colon cancer on the other hand is the fourth most prevalent type of cancer diagnosed and has the second highest death rate with over 52,000 dying each year in the US.
In 2007, the American Cancer Society estimates that 112,340 people will be diagnosed and 52,140 will die from colon cancer. The total statistics can be found at http://www.cancer.gov/statistics/finding.
I decided to write about this problem because both my father and two older brothers had this diagnosis. None was aware of the fact that having a high-fiber breakfast will help prevent the problem. They were basically eggs and bacon advocates seven days a week.
If a good high-fiber breakfast is coupled with good nutritional habits and regular check ups, and once you hit 50, visit your doctor for a rectal exam on at least a five-year cycle, you can avoid being a victim of this cancer. It is also well documented that sufficient intake of Vitamin D helps prevent colon cancer from developing. An excellent nutritional site is: http://drweil.com
Cancer is preventable and it is curable if it is caught early enough. My father was diagnosed at age 66 and lived to 89; surgery was done early and successfully.
I hope everyone that reads this takes the time to examine their nutritional habits and makes adjustments in their life style to avoid this type of cancer.
For those who are wondering, my wife is alive and well. Her immune system has been made whole and there are no signs after eight years that the lymphoma has returned. We paid close attention to Dr. Weil's nutritional suggestions.
Tom Braun
Retired but not senile yet!
T. Braun, Pharmacist, Buyer, Marketing Executive for a Major Drug Chain. Active for over 45 years in Pharmacy.
Legal Stuff: Permission is granted to all to reproduce this document in whole and redistribute to all that are as concerned as I about the future of our Medical system that has so many superior attributes that is operating under needless dark clouds of distress.
Disclaimer – This document is informational in nature. Medical advice should be secured through your physician.
About
This top-ranked site now has over 4,000 pages of humor, nostalgia, senior advocacy and useful information for seniors 50+. Updates weekly!
The daily e-zine for everyone over 50 who feels way too young to be old.
"...the perfect mix of Andy Rooney, Dave Barry, and Garrison Keilor, combining knee-slapping humor with useful information and genuine compassion."
Retired.com
"Thousands look to and trust Suddenly Senior. Other Websites pale in comparison to the real-life, intimate look into senior lives. What sets apart Suddenly Senior is its blistering honesty and its incomparable encouragement. Millions need guidance."
Suzette Martinez Standring
"Best Senior Site ever on the Web! Great, up-to-date information on how seniors can save money on drugs. Wonderful nostalgia. Hard-hitting senior advocacy pieces that get read in high places. Wonderful humor. It's all at Suddenly Senior."
Alexa.com
KUDOS
Now read by 3.1 million in 83 newspapers from Florida's St. Petersburg Times to the Mumbai, India News.