When profits are being impacted in the food chemical industry, the answer is to lobby for food labeling laws that reduce consumer awareness of what they are ingesting that they should not be consuming. The industry does not take the responsibility to remove these harmful chemicals from foods. The unnecessary chemicals added to foods are one of the reasons we have such an unhealthy Healthcare system.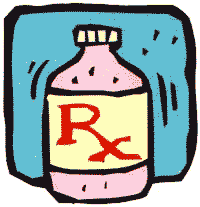 The Republican-led House of Representatives has just passed HB4167 and now the Senate will take up a discussion on the same measure. The odds are that the Republican-led Senate will also pass the regulation that benefits the food industry.
Rather than ban MSG, Aspartame etc. from foods, Congress will make it more difficult to eliminate these known toxic chemicals from foods. Part of the thrust of the legislation is to prevent states from taking action on food labeling and I suspect preventing them from banning toxic food additives. We can't count on the FDA because of their politicized nature. They are functioning for the benefit of the food and drug industries and not the consumer.
New Mexico is in the process of banning Aspartame from food products. Their efforts will fail if the Senate follows the House and the Restrictive Food Labeling Bill passes. In other words, the law is designed to eliminate concerned and responsible parties from stopping the consumption of toxic substances that prevent individuals from maintaining their good health. Good Health starts with prevention, but that is not how the lawmakers see it.
Staying in political office requires the donations of special interests who don't give a damn about good health. A total of 283 members of the House of Representatives voted yea. They voted for the money. A total of 139 voted Nay. They voted for the American people.
Contact your Senators and tell them that they should not support a Uniform Food Labeling bill that prevents the consumer from knowing what harmful toxins are in the foods they are buying. Ask them to start banning the presence of these toxins. Then the states won't have to take the actions they do when the FDA sits on their hands and does not protect the American consumer.
A conduit website to your Congressman www.thelibertycommittee.org Click on "Elected Officials" to access. Tell them you expect them to have your best health interests at heart, not corporate flimflams.
T. Braun, Pharmacist, Buyer, Marketing Executive for a Major Drug Chain. Active for over 45 years in Pharmacy.
Legal Stuff: Permission is granted to all to reproduce this document in whole and redistribute to all that are as concerned as I about the future of our Medical system that has so many superior attributes that is operating under needless dark clouds of distress.

Disclaimer – This document is informational in nature. Medical advice should be secured through your physician.
About
This top-ranked site now has over 4,000 pages of humor, nostalgia, senior advocacy and useful information for seniors 50+. Updates weekly!
The daily e-zine for everyone over 50 who feels way too young to be old.
"...the perfect mix of Andy Rooney, Dave Barry, and Garrison Keilor, combining knee-slapping humor with useful information and genuine compassion."
Retired.com
"Thousands look to and trust Suddenly Senior. Other Websites pale in comparison to the real-life, intimate look into senior lives. What sets apart Suddenly Senior is its blistering honesty and its incomparable encouragement. Millions need guidance."
Suzette Martinez Standring
"Best Senior Site ever on the Web! Great, up-to-date information on how seniors can save money on drugs. Wonderful nostalgia. Hard-hitting senior advocacy pieces that get read in high places. Wonderful humor. It's all at Suddenly Senior."
Alexa.com
KUDOS
Now read by 3.1 million in 83 newspapers from Florida's St. Petersburg Times to the Mumbai, India News.