Healthcare in the US is in crisis. This in spite of the fact that the system saves many people's lives and improves the quality of life for many more.
Major changes are needed. It is evident when you realize that Healthcare costs in the US are at 16 percent gross domestic product and by 2015 will be at 20 percent of GDP.
At the same time, the World Health organization ranks the Quality of Health of American citizens at 37th in the world. Most developed countries only spend 8 to 10 percent of GDP on healthcare and deliver a much better quality of care to all their citizens.
It is a shameful position to be in, and when you consider that we are approaching 50 million people in the US who can't afford Healthcare it is down right embarrassing.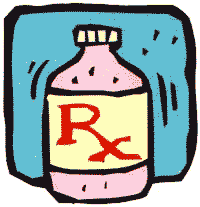 The Republican-led House of Representatives has just passed HB4167 and now the Senate will take up a discussion on the same measure. The odds are that the Republican-led Senate will also pass the regulation that benefits the food industry.
Currently, our economy seems to be improving, but there are many signs that it is fragile. Major corporations as well as many small businesses are struggling to stay profitable while trying to control healthcare costs and still offer it as an employee incentive. Many are exporting plants and jobs to other countries to survive. Ford and GM are teetering on the brink of destruction if they can't control their retirement and healthcare costs.
It is my understanding that 50 percent of their car components are already made overseas. Dell is sending thousands of service positions to India. Many companies are in a survival mode, passing more and more of the healthcare costs back to their employees. This trend will only add more and more individuals to the medically unaffordable and uninsured roles.
There are organizations that are looking to improve and change the healthcare system for the better. So far, the current Administration's thrust has been to maintain the status quo. According to the Alliance for Retired Americans, Medicare D will cost over 800 billion tax dollars in the next 10 years.
We could have saved $600 billion dollars of that if Congress had allowed Medicare to negotiate the cost of prescription drugs.
Congress has also passed laws limiting medical liability for the drug and medical device industry. My concern is that it has accomplished little to improve the testing and quality controls on the drugs and medical devices.
In fact, I worry that the consequences will be that the manufacturers will perceive this as a green light to move faster and in a more cavalier manner in bringing drugs and devices to the market. The FDA has only done a mediocre job in preventing deadly drugs from being marketed over the last 50 years.
To control costs, President Bush has also decided to reduce Medicare reimbursement fees by $35-billion for the dispensing of the prescription drugs under Medicare.
This is not where the problem is.
It is in the exorbitant cost of branded drugs. Many seniors buy from foreign countries at half the cost or less to make ends meet. It is my prediction that 10 percent of the retail drugstores will be forced to close their doors in the next 24 months if Medicare goes through with their plan to reduce the reimbursement fees. Only those pharmacies that are financially strong will survive this ill-advised decision.
On the positive side, Congress did approve the formation of a task force comprised of healthcare professionals, educators, and citizens to devise a program to improve the healthcare system in this country.
I recently listened to an Arnold Scwarzeneggar speech about the time he was the head of the President's Council on Fitness. He went around the country talking about staying fit, while the Department of Agriculture was pushing unhealthy foods and the Department of Education was eliminating gym programs.
Talk about a disconnect! How can you have healthy kids when we don't give them the right environment to grow up in?
Many of the societal changes over the years have been started out west and have migrated east. This is also going to be true about the changes that are coming to healthcare. Seattle's Kathleen O'Connor has worked all her life in the management of healthcare programs. She says, "Enough is enough." She has decided to spend the rest of her life creating permanent positive change to the healthcare system. She has both Republican and Democratic ex-governors endorsing her efforts. I guess seated governors don't want to take a stand and be seen as opposing the status quo.
Kathleen's vision is that American citizens, you and I, will join her effort and in the process raise our voices and demand positive change to our healthcare system. This means we must become proactive. Getting involved is key.
All of us are a product of our environment. What we eat, what we breathe and how we manage our bodies, determines our physical health. Developing a healthy life style depends on our personal commitment to understand how our bodies work. We must avoid toxins that harm us.
Changing healthcare in this country starts with a commitment to ourselves that we will work to maintain a healthy body. Secondly, it is a commitment to understanding how the healthcare system works and voicing our opinion to the decision makers that we demand change to make the system more honest, efficient and focused on prevention and reversing disease states and not just treating the symptoms.
Positive change is not easy. It is a necessity. The current politicians in Congress, both Republicans and Democrats have been listening to long to the lobbyists that represent special interests in healthcare and not the American voter. It is time they listen to us.
---
T. Braun, Pharmacist, Buyer, Marketing Executive for a Major Drug Chain. Active for over 45 years in Pharmacy.
Legal Stuff: Permission is granted to all to reproduce this document in whole and redistribute to all that are as concerned as I about the future of our Medical system that has so many superior attributes that is operating under needless dark clouds of distress.
Disclaimer – This document is informational in nature. Medical advice should be secured through your physician.
About
This top-ranked site now has over 4,000 pages of humor, nostalgia, senior advocacy and useful information for seniors 50+. Updates weekly!
The daily e-zine for everyone over 50 who feels way too young to be old.
"...the perfect mix of Andy Rooney, Dave Barry, and Garrison Keilor, combining knee-slapping humor with useful information and genuine compassion."
Retired.com
"Thousands look to and trust Suddenly Senior. Other Websites pale in comparison to the real-life, intimate look into senior lives. What sets apart Suddenly Senior is its blistering honesty and its incomparable encouragement. Millions need guidance."
Suzette Martinez Standring
"Best Senior Site ever on the Web! Great, up-to-date information on how seniors can save money on drugs. Wonderful nostalgia. Hard-hitting senior advocacy pieces that get read in high places. Wonderful humor. It's all at Suddenly Senior."
Alexa.com
KUDOS
Now read by 3.1 million in 83 newspapers from Florida's St. Petersburg Times to the Mumbai, India News.