Where is the voice of our physicians rising up in unison, demanding we begin a rational approach to healthcare in this country?
I just returned this Wednesday, June 27, from visiting my cousin and his wife who are both in their mid-80s.
Mr. B has been in ill health for a number of years and has a pacemaker. Mrs. B has been his care giver for all the years Mr. B has been in ill health. Mrs. B was in good health until early this year when they decided to give her an artificial knee. An infection ensued and she's been in the hospital three times and a nursing home twice. Her last hospital visit was for the implanting of a pace maker.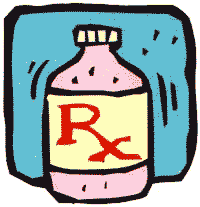 They are both good salt of the earth folks who have enjoyed a decent blue collar life. Their savings are minimal and they now need round the clock help. The nursing homes rejected them due to their limited income.
In turn, they have decided to do a reverse mortgage on their home. They have no heirs.
With a reverse mortgage in effect, they now can afford the round the clock care they both need. Continuing to live in their home makes them secure and comfortable. Only through the reverse mortgage could they make it happen.
It's in the middle of the year, and their donut hole event has emerged. The drugstore informed them that the six week supply of Vancomycin without Medicare D would be $2900.
With it, it would be $2600. She had no choice but to refuse the medication.
She's taking the risk that she will heal without the medication. When she sees her doctor in a few days she's going to ask if there is an inexpensive alternative.
For the balance of the year they will pay out of the pocket for her medication at retail and any price increases that the manufacturer has implemented will be passed on to them. In the first three months, branded prices went up at an annual rate of almost 16 percent.
I forgot to ask them if they have a living will. I forgot also that there is no compassion in our medical system. Otherwise the voice of our physicians would rise up in unison and demand we begin a rational approach to healthcare in this country. After reading and writing and talking about this medical crisis, I've come to the conclusion that only the physicians in this country can fix the problem. Unfortunately, most see no evil, hear no evil and speak no evil.
In the meantime, Mr. and Mrs. B have fallen into the rabbit hole and will soon meet Alice in the Medical Wonderland of nonsense.

Tom Braun
T. Braun, Pharmacist, Buyer, Marketing Executive for a Major Drug Chain. Active for over 45 years in Pharmacy.
Legal Stuff: Permission is granted to all to reproduce this document in whole and redistribute to all that are as concerned as I about the future of our Medical system that has so many superior attributes that is operating under needless dark clouds of distress.
Disclaimer – This document is informational in nature. Medical advice should be secured through your physician.
About
This top-ranked site now has over 4,000 pages of humor, nostalgia, senior advocacy and useful information for seniors 50+. Updates weekly!
The daily e-zine for everyone over 50 who feels way too young to be old.
"...the perfect mix of Andy Rooney, Dave Barry, and Garrison Keilor, combining knee-slapping humor with useful information and genuine compassion."
Retired.com
"Thousands look to and trust Suddenly Senior. Other Websites pale in comparison to the real-life, intimate look into senior lives. What sets apart Suddenly Senior is its blistering honesty and its incomparable encouragement. Millions need guidance."
Suzette Martinez Standring
"Best Senior Site ever on the Web! Great, up-to-date information on how seniors can save money on drugs. Wonderful nostalgia. Hard-hitting senior advocacy pieces that get read in high places. Wonderful humor. It's all at Suddenly Senior."
Alexa.com
KUDOS
Now read by 3.1 million in 83 newspapers from Florida's St. Petersburg Times to the Mumbai, India News.