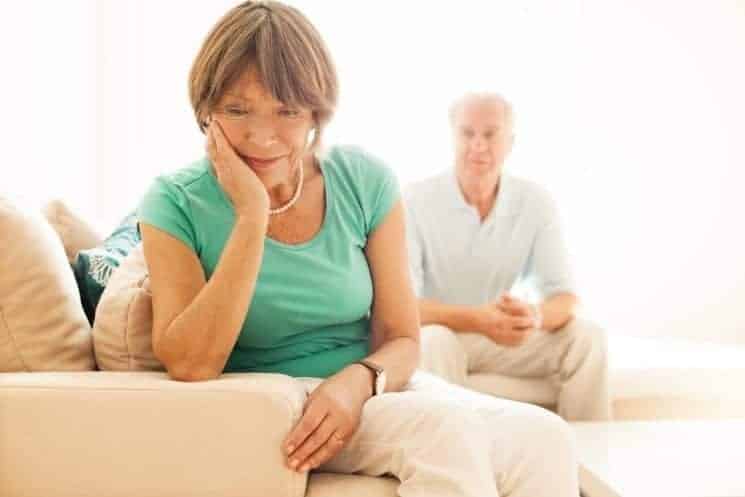 I spent my sixtieth birthday alone. Divorced for over a decade and with my only child accomplishing his goals in a different state, I was lonely.
I have two dear friends who were, unfortunately, working on that Tuesday. I watched some television, ate too many sweets, and cried. Yes, I felt sorry for myself and could not shake that feeling of despair. I wanted to go back in time; to the days when I loved a man and raised an awesome son. I wanted to return to a time where years flew by and I most often wore a smile.
Eventually I slept fitfully, waking to see the cardinal couple whom I adored at my windowsill. They were habituated to my morning cup of bird seed being set before them. Several squirrels and a chipmunk waited on the ground below my special friends as they took any fallen seed. My mood was vastly improved.
Animal Lover
It occurred to me that animals bring me joy. Years ago, I had volunteered at a cat shelter, helping to socialize and adopt out felines in need of forever homes. Unfortunately, a partial amputated foot keeps me from doing that any longer.
As a writer, it occurred to me that I could research animal welfare issues and add those to my eclectic array of published articles.
With my soul on high, I began. Puppy mills, where purebred dogs live in small, filthy cages and are bred each cycle caught my attention. These often-ill pups are shipped around the country to pet stores where they are sold at exorbitant prices. Several states have new legislation preventing this practice, but we have a long way to go.
Animal Advocate
I penned several pieces on that topic. I visited a pet store that was under investigation for selling puppy mill dogs and found kittens. This particular store was notorious for selling sickly wee ones. I pretended to be a customer looking for a kitten. I asked the sales women where the kittens were from. She answered, "They are from local breeders. They have been seen by a veterinarian and are good to go."
It was obvious by these kittens' runny noses, poor coat condition, and lethargy, that they were not healthy. I asked for the name of the breeder for a particular kitten. She responded that they don't give out that information.
Quickly changing the subject, this saleswoman handed me a lengthy list of all the necessities I would need to buy for a kitten. I excused myself and left.
Animal Adoption
Once home, I added up the price of their kitten and all supplies. The total was staggering; $565.00. Contacting our local shelter, I learned that an accepted adopter can give a home to a neutered kitten with all its' vaccinations for $85.00. Food, litter, toys and a bed come to approximately an additional $90.00.
Moving on, I began to study the treatment of circus animals. At that point, elephants were circus attractions. Tigers, lions, horses, and bears were also kept in isolated confinement for the entertainment of us human-types. (Note, in 2017, most circuses stopped the display of elephants. Victory!)
Animal Writer
I had found my niche and my days were once again filled with purpose and accomplishment. I felt whole once again!
Contacted by several editors, I was asked to work on other stories. I was elated!
I am the pet parent of a lovely tuxedo feline whom I named Phoebe. She sits on my lap as I write and at times I will read my words to her. (As an aside, here is a humorous story about her… I have a neighbor who is also a cat owner. She is hard of hearing. "What is your cat's name?" she asked one day.
"Phoebe" I answered.
"That's an odd name," she replied.
I was a bit insulted, but let that emotion go. The next day, I invited her for coffee and to meet Phoebe. The next morning, I found a note propped on my door; "Thank you for the visit. Your condo is lovely and Feed Me is a sweetheart.")
Finding The Other Side
I have recently celebrated another birthday. This time, alone again on a Wednesday, I watched a heartfelt movie called Water for Elephants. This movie tells the story of a circus elephant that is abused. After shedding a tear, I came up with another idea…children's animal tales that are entertaining as well as educational. I wrote about the care of a ferret named Maxwell. I wrote about my cardinal couple, and my days as a shelter volunteer.
Malaise is no longer a word I find in my vocabulary. I am a content sexagenarian!
My words may make a difference in the lives of the voiceless and for that I am thrilled.
I have found the other side…
Our Sponsors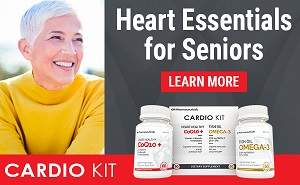 Cardiologist Developed and Recommended
---
Your ad could be here.
About
This top-ranked site now has over 4,000 pages of humor, nostalgia, senior advocacy and useful information for seniors 50+. Updates weekly!
The daily e-zine for everyone over 50 who feels way too young to be old.
"...the perfect mix of Andy Rooney, Dave Barry, and Garrison Keilor, combining knee-slapping humor with useful information and genuine compassion."
Retired.com
"Thousands look to and trust Suddenly Senior. Other Websites pale in comparison to the real-life, intimate look into senior lives. What sets apart Suddenly Senior is its blistering honesty and its incomparable encouragement. Millions need guidance."
Suzette Martinez Standring
"Best Senior Site ever on the Web! Great, up-to-date information on how seniors can save money on drugs. Wonderful nostalgia. Hard-hitting senior advocacy pieces that get read in high places. Wonderful humor. It's all at Suddenly Senior."
Alexa.com
KUDOS
Now read by 3.1 million in 83 newspapers from Florida's St. Petersburg Times to the Mumbai, India News.