Career
Senior Employment: Dinosaur for Hire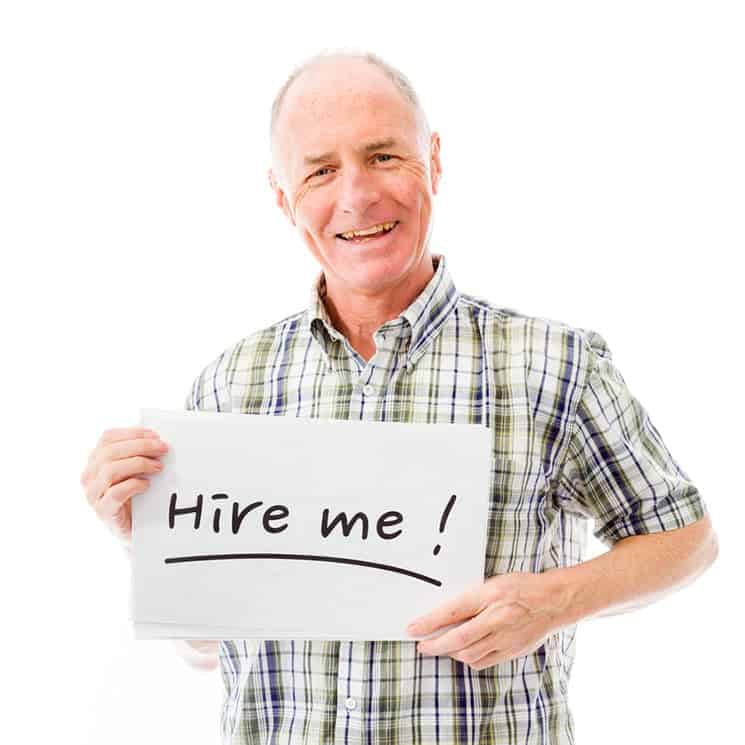 If you're over 60 and looking for a decent job, good luck. Senior employment might just be harder than diamonds; sadly viewed with less value.
I've been trying to find work for a couple months now. Using local newspaper want ads, employment agencies and various work-find sites on the Internet, I've submitted my résumé and cover letter to over 400 companies, firms that supposedly are looking for employees with my skills and experience.
I'm still looking.
Maybe F. Scott Fitzgerald was right when he said, "There are no second acts in American lives." But look at Cher, Tony Bennett, and The Supremes. John Glenn. The Volkswagen Beetle, for crying out loud.
Suddenly Trivia: How many US workers are over 65? a) 2 million, b) 4 million, c) 6 million?
If they can do it, why can't I?
From what I read, there are about a million seniors across the land asking that exact same question. Unfortunately, if your retirement dream doesn't include a career bagging groceries or asking, "Do you want fries with that?" you've got problems.
That's the dirty little secret about senior employment.
In fact, every article I see about the growing roster of senior employed sings how easy it is for old coots to find dream jobs after they become bored with golf, travel, or sitting around getting bored with the husband.
Horse hockey! That job market crying for experienced employees we keep hearing about? Most employers would rather hire Martians than mature Americans.
At one personnel department recently, a 20-something – huge Tommy Hilfiger pants hanging off his butt, backward Marlin's cap, and with only a bare street command English – was far better received than I. At another, I was kept waiting two hours for a two-minute interview. I imagine they hoped I'd grow impatient and leave.
The hard truth is, our age makes employers uncomfortable.
I create ads. That's what I've done for over 40 years, selling literally millions of dollars worth of soap, cereal, software, soups, and services. Today, all that is meaningless. I have learned, sadly, that once past 60, the business world demands that you must start from scratch. That's why formerly successful executives now bag groceries at Publix.
Older workers come into job interviews with experience, skills, patience, and a strong work ethic. We're met by "The Look," that oh-my-god-why-didn't-someone-tell-me-you're-old look that you get to know and fear if you're over 50 and looking for a job. Not seeing you as an actual human being, interviewers usually turn you into their father or a child. After that, it's all downhill.
I've learned that it's an especially bad sign when the interviewer asks me about the good old days of advertising. "Yeah, Sonny, I chiseled those gems out on clay tablets. In Sanskrit."
AARP suggests that we remind potential employers that our age gives us more ability, maturity, experience, and judgment. That we work harder, with a greater commitment to quality, punctuality, and loyalty.
Sounds good, but negative stereotyping trumps all that.
Remember the saying: "Cunning and experience always win out over youth and exuberance." Let's hope it's true. For if we are to live out our lives in comfort, at least a million of us need to get some cunning. And fast!
Old and poor ain't cuttin' it.
Suddenly Trivia Answer: b) 4 million, according to The Economist.
Our Sponsors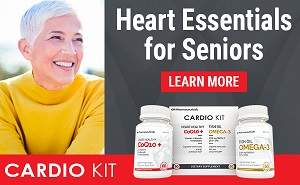 Cardiologist Developed and Recommended
---
Your ad could be here.
About
This top-ranked site now has over 4,000 pages of humor, nostalgia, senior advocacy and useful information for seniors 50+. Updates weekly!
The daily e-zine for everyone over 50 who feels way too young to be old.
"...the perfect mix of Andy Rooney, Dave Barry, and Garrison Keilor, combining knee-slapping humor with useful information and genuine compassion."
Retired.com
"Thousands look to and trust Suddenly Senior. Other Websites pale in comparison to the real-life, intimate look into senior lives. What sets apart Suddenly Senior is its blistering honesty and its incomparable encouragement. Millions need guidance."
Suzette Martinez Standring
"Best Senior Site ever on the Web! Great, up-to-date information on how seniors can save money on drugs. Wonderful nostalgia. Hard-hitting senior advocacy pieces that get read in high places. Wonderful humor. It's all at Suddenly Senior."
Alexa.com
KUDOS
Now read by 3.1 million in 83 newspapers from Florida's St. Petersburg Times to the Mumbai, India News.