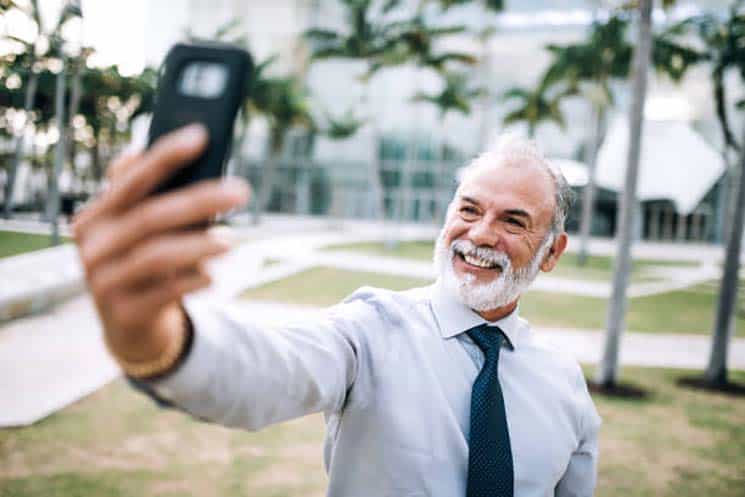 One of the greatest political coups I have ever run into involves free phones. Phones that an estimated one-third to one-half of the American population may be qualified to receive — not from the government but from those of us who actually own and pay for our own phones.
Two things occurred recently that brought this to my attention:
I received a solicitation in the mail from a major telephone service provider enticing me to apply for my free phone that would come with 250 minutes plus 250 free text messages a month.
And, while volunteering to drive children to and from the Shrine Hospital recently I had one mother, whose child was being treated, talk for a solid hour and 15 minutes on her cell phone during a trip.
Personally, I can't afford to talk that long on my cell phone, which is my primary phone. It raised my curiosity because the particular person who spent so much time on the phone discussing what she had for breakfast, a good boyfriend, a bad boyfriend and other minutiae of her life. I was certain she could not afford the expense of paying a phone bill the size of which she appeared to be running up.
I had heard some government programs offered a phone service that provided those who needed access to emergency phone services with a basic telephone and minimal service. But I had no idea of the extent to which this lifeline assistance program, to which I have never objected, has been developed. That is until I got the solicitation in the mail.
Who Qualifies?
Anyone who is at or below 135 percent of the Federal Poverty Guidelines ($11,170 annual income for a single person up to $38,890 for a household of eight persons in the continental U.S. qualifies. Also those who participate in Medicaid, Supplemental Nutrition Assistance Program (Food Stamps), Supplemental Security Income (SSI), Federal Public Housing Assistance (Section 8), Low-Income Home Energy Assistance Program, Temporary Assistance to Needy Families, or The National School Lunch Program's Free Lunch Program is eligible for a free phone today.
It's Not a Tax
Although administered by the Federal Communications Commission, the cost of the phones — currently estimated to be $2.4 billion this year — does not come from taxes paid to the U.S. government. It comes from the pockets of those of us who own and pay for our own phones. It is listed on our phone bills as a "Universal Service Fund Fee" and the money collected accumulates under the Universal Service Administrative Co. (USAC) created as part of the 1996 Telecommunications Act.
These so-called Lifeline phone services date back to the administration of President Woodrow Wilson, who engineered an agreement between early telecommunications companies to make an effort to provide broad access to then-sparse telephone service.
It was expanded greatly by the administration of Franklin D. Roosevelt who supported the Telecommunications Act of 1934 that created the FCC and pushed for the expansion of low-cost telephone service to all areas of the country, especially rural and other sparsely settled ones.
In 1996 under the administration of President William Jefferson Clinton, the provisions of the act were expanded to create the USAC. President George W. Bush's administration used grants from USAC to develop the "SafeLink" program that was to evolve into the issuing of prepaid cellular phone service.
In 2009, under the new administration of President Obama, cells phones began being distributed to those who could qualify under the current eligibility requirements and therein lies the coup.
Not "Obama" Phones?
The phones got dubbed "Obama Phones" by many of those who received them, although President Obama has had little or nothing to do with them. The Obama administration has not objected to the labeling of the phones as one of its programs to provide some upward mobility to those in the lower economic classes.
And, why should Obama object? Just having his name on a phone that theoretically can be obtained for free, with accompanying free service, by an estimated 40-45 percent of the U.S. population who receive some form of federal qualifying benefits, can add up to a lot of votes.
The phone companies providing the service are getting paid for doing so out of funds collected from their other customers who actually pay for similar services. They aren't going to kill the goose that is laying the golden egg that is bolstering their bottom lines.
Neither are those who receive the free telephone and service. But they may get tired of all the robocalls they get around election times from outfits who claim to have no direct link to President Obama but strongly encourage the phone users to remember to cast their votes for the man who allegedly gave them their free phones and services.
It's a political twist brought on by our evolving technology that will not be overlooked as a vote-getting tool by the current administration. You can bet on that.
You can also bet that as the years go by, the Universal Service Fund Fee you're now paying on your phone bill will increase with the increased use of these free phones and services.
But remember, it's not a tax, it's simply a universal fee we owe those who are less fortunate.
Sponsored Links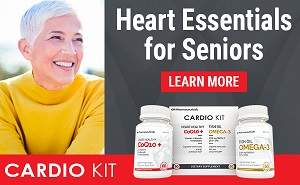 Cardiologist Developed and Recommended
---
Your link could be here.
About
This top-ranked site now has over 4,000 pages of humor, nostalgia, senior advocacy and useful information for seniors 50+. Updates weekly!
The daily e-zine for everyone over 50 who feels way too young to be old.
"...the perfect mix of Andy Rooney, Dave Barry, and Garrison Keilor, combining knee-slapping humor with useful information and genuine compassion."
Retired.com
"Thousands look to and trust Suddenly Senior. Other Websites pale in comparison to the real-life, intimate look into senior lives. What sets apart Suddenly Senior is its blistering honesty and its incomparable encouragement. Millions need guidance."
Suzette Martinez Standring
"Best Senior Site ever on the Web! Great, up-to-date information on how seniors can save money on drugs. Wonderful nostalgia. Hard-hitting senior advocacy pieces that get read in high places. Wonderful humor. It's all at Suddenly Senior."
Alexa.com
KUDOS
Now read by 3.1 million in 83 newspapers from Florida's St. Petersburg Times to the Mumbai, India News.