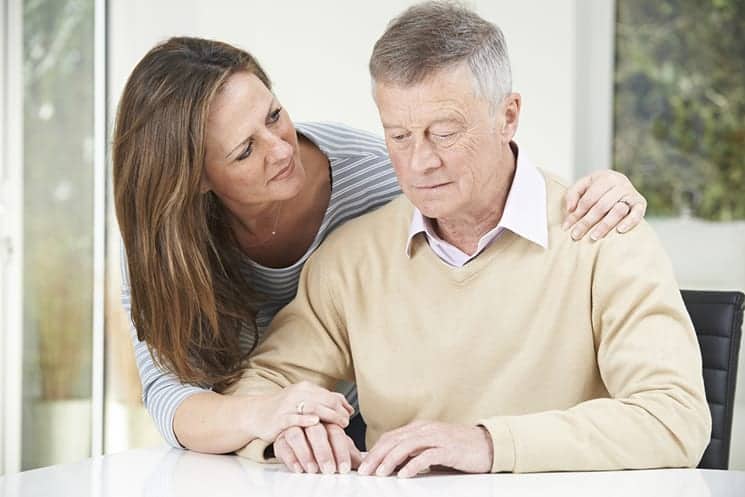 Though I knew my mom was slipping, I did not know how much until I went for an extended visit. It quickly became apparent that her life as I had remembered it, had significantly changed. I noted that she had become thin and drawn in the face. As I began to answer her same questions repeatedly, I knew that our almost daily long-distance phone conversations had masked the changes well. I couldn't believe that I had missed this very obvious transition from the mom I was used to; to the woman before me.
Dementia: Early Stages
Dementia (in its early stages) can be deceiving. Yes, mom could carry on a seemingly normal give and take conversation, but not remember it a few minutes later. Was it Alzheimer's? Isn't dementia Alzheimer's? I really didn't know. This was the beginning of our dementia journey together. I learned that dementia is an umbrella term. It describes a group of symptoms associated with a decline in memory or other thinking skills. Alzheimer's is one type of dementia.
I had been chiding my mom for many months to move from Florida (where we have no family) to Pittsburgh, PA. where my husband and I live. I explained that as small business owners, I could take as much time as needed from the business to care for her as needed, but it had to be in Pittsburgh. This request was commonly met with an adamant response that Pittsburgh is too cold, and she hates cold weather. Having grown up in the south, I knew this about her. Though I repeatedly tried to remind her that we have four seasons. Her holiday visits had always landed in the coldest one.
Dementia Red Flags
The red flags were coming at me faster than I could process. When I saw her on my next to last trip to Florida, she was still driving (like a race car driver I might add). It was clear from the impulsive driving chances that she took, that her decision-making skills were impaired. Not only that, every driving event seemed to have turned into a competitive sport. She was sure that the jack in the next car was trying to race us. I could see her anger rise within moments of any car ride. After talking her into letting me drive under the guise that her luxury car was much nicer than mine and it would be a real treat for me to drive it, she allowed it.
On at least five occasions, we became hopelessly lost at her verbal directions in getting us to various destinations or appointments. While I would attempt to use my phone GPS to re-route us to the appropriate location, it made mom mad because the lady on my phone refused to give me the same route that mom knew. As we rode in the car, she would micro-manage every driving maneuver I made. Oh, and there was the volatility. Did I mention that mom could go from 0 to 100 within 10 seconds? It was very hard for me to make the distinction between whether I was hearing a critical parent or dementia in action. I could recall some of her earlier days of stern parenting when I was young. It sometimes felt like déjà vu, yet I knew that this was dementia talking.
Dementia: Unpredictable Journey
As the days went by I found myself contemplating our interactions. I had the realization that we had indeed switched positions and I was now the parent. It was both sad and humbling for me.
The good news is that I talked her into moving to Pittsburgh and found a wonderful retirement community with all levels of care.
She is still able to live independently with much assistance from me. I typically get 6 or 7 phone calls during my work day in which she asks how my day is going. She then proceeds to tell me the same story from an hour earlier.
We are finding our way on this unpredictable journey. Her dementia makes me treasure moments so much more than I might have in the past. Dementia patients typically have many or most of their long-term memories (at least for a period of time).
As I watch my mom play the piano by ear and recall every note of the copious lifetime of songs she grew up with, I am always touched. I watch the joy it brings to her face and to the faces of those who gather around her to listen. In order to help her recall song titles she may not have played in a while, I made her a playlist. I included all of the hits of her time, Dixieland and even the hymns she grew up playing in church. But she always comes back to one song, "Getting To Know You." Indeed we are getting to know each other all over again.
About the Author
Sandy Burkett
is a mother, daughter, wife, writer, whiner. She pens 3 blogs (SjoDryandParched; HumorMe.lol and Vital Signs News). She is married and happily claims "Empty Nesterhood" after raising two neat kids.
Sponsored Links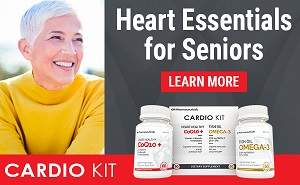 Cardiologist Developed and Recommended
---
Your link could be here.
About
This top-ranked site now has over 4,000 pages of humor, nostalgia, senior advocacy and useful information for seniors 50+. Updates weekly!
The daily e-zine for everyone over 50 who feels way too young to be old.
"...the perfect mix of Andy Rooney, Dave Barry, and Garrison Keilor, combining knee-slapping humor with useful information and genuine compassion."
Retired.com
"Thousands look to and trust Suddenly Senior. Other Websites pale in comparison to the real-life, intimate look into senior lives. What sets apart Suddenly Senior is its blistering honesty and its incomparable encouragement. Millions need guidance."
Suzette Martinez Standring
"Best Senior Site ever on the Web! Great, up-to-date information on how seniors can save money on drugs. Wonderful nostalgia. Hard-hitting senior advocacy pieces that get read in high places. Wonderful humor. It's all at Suddenly Senior."
Alexa.com
KUDOS
Now read by 3.1 million in 83 newspapers from Florida's St. Petersburg Times to the Mumbai, India News.