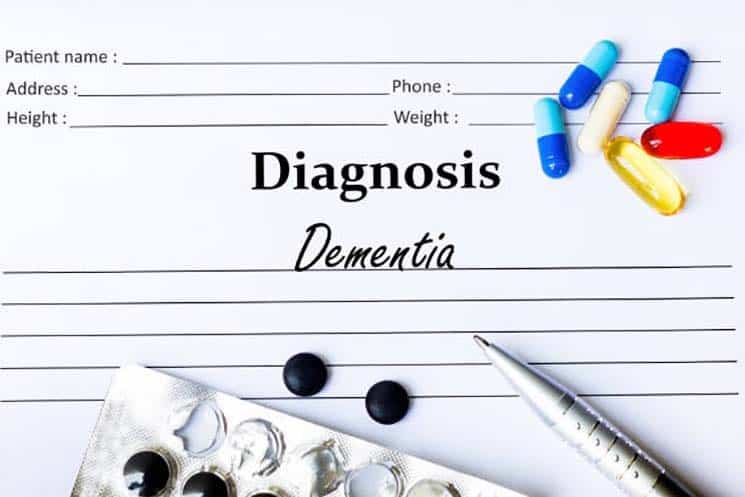 Dealing with a dementia diagnosis and learning how to work with your loved one can be difficult. However, dementia is a common problem across the country. Learning how to handle it is something that can be done.
Alzheimer's and other dementia-related issues affect about 50 million people around the world and almost 6 million Americans. Alzheimer's Disease International says that only 20 to 50 percent of dementia cases are recognized and documented in primary care.
A dementia diagnosis for your family member or loved one can be hard to wrap your head around. Understanding the complexities of the condition can be difficult. However, doing a little research and educating yourself on how to handle this situation can make the problem easier for you and your loved one.
What is Dementia?
Dementia is a general term for the deterioration of mental ability to the point that it interferes in everyday life. Alzheimer's is one common form of dementia. Because it is not a specific disease, it is used as a term that describes a group of symptoms associated with a decline in memory. The symptoms that are commonly associated with someone with dementia include:
Memory loss
Problems with communication or language
Poor reasoning
A poor ability to focus and pay attention
Many forms of dementia are progressive meaning that it starts out slow and gets gradually worse.
Dementia is caused by damage to the brain cells to the point where it interferes with the ability of brain cells to communicate properly with each other. Damage to different regions of the brain is associated with different forms of dementia. For instance, the hippocampus is the center for learning and memory.
Some problems in the brain and body that can worsen thinking and memory problems improved and should be treated, such as:
Depression
Vitamin deficiencies
Excess use of alcohol
If not addressed, these issues can contribute to the deterioration of the brain.
Dementia Diagnosis Acceptance
The hardest part about dealing with dementia can be just accepting the diagnosis. Allowing yourself and your loved one to grieve and mourn over the situation can be therapeutic and healthy. The sooner you are able to accept the diagnosis, the easier it will be to get acquainted with the new situation.
If the situation is especially tough, it may be helpful to seek out professional help and speak with a counselor or therapist.
Opening up to others about the diagnosis, like other family members or friends can help with acceptance. It can provide support during times of need.
Helping your loved one deal with their own diagnosis is something that is not easy. Accepting the fact first for yourself can allow you to help guide your loved one through the process of acceptance.
Also, it may be hard for your loved one to come to terms with their diagnosis. In some cases, they may be experiencing anosognosia. Anosognosia is a side effect that comes with dementia-related illnesses. Anosognosia is the inability to notice and perceive a condition like dementia in yourself. While it is easy to get confused with denial, anosognosia is characterized by the fact that the individual is unaware of the condition rather than just unable to accept it.
Handling Someone with Dementia
As you move on from the diagnosis, learning how to act and react around someone with dementia is important. It will make life easier on you and them. There are a few situations that you may encounter if you are caring for someone with dementia. Here's how to handle them to make your time less stressful.
Aggression
One prominent side effect of Alzheimer's is aggression. While it may be common, understanding that your loved one is not being aggressive on purpose is important. It is normally triggered by something such as being in an unusual situation, lack of communication or being uncomfortable.
When dealing with a loved one that is being aggressive, you should avoid engaging in an argument or reciprocating the aggression in any way. It will almost certainly make the situation worse. The best thing you can do in these situations is to try to identify what exactly is making him or her act this way and fix that. If you can, trying to shift focus away from whatever is bothering them can be a good way to diffuse the situation.
Confusion
It is common for someone dealing with a memory-related condition like Alzheimer's to be frequently confused about a situation they are in. While you may want to give a long explanation about why you are at a certain place or what you are doing, it is normally easier to say as little as possible so as to not confuse them further.
Daily Tasks
Many dementia patients wish to try to stay somewhat independent and perform daily tasks that they are used to. However, due to their condition, these tasks become much harder and sometimes even dangerous. The need or want to remain independent can come from a place of fear or pride. Regardless of where it comes from, it needs to be managed in some way or another.
Signs of Dementia
While there currently no cures for Alzheimer's or similar forms of dementia, it is still advisable to check for diagnosis so you and a health care provider can know how to handle the situation.
Some early signs of Alzheimer's that you can look for include:
Memory loss that disrupts life
Confusion about time or place
Problems with speaking or writing
Poor judgment
Changes in mood or personality
If you believe your loved one may be suffering from a memory-related disease like Alzheimer's, it is important to see a healthcare professional to find out what to do. If symptoms do suggest dementia, an early diagnosis allows a person to get the maximum benefit from the treatments available to them.
In Conclusion
If you are having trouble taking care of a senior and are looking into senior living facilities, consider getting in contacting with our admissions representatives. Landmark Senior Living is available today for a tour of one of our seven affordable facilities.
Author Bio
Matthew Boyle is the Chief Operating Officer of Landmark Recovery drug and alcohol rehab center. He has been working in the healthcare space for 7 years now with a new emphasis on recovery. Before his ventures into healthcare, Matthew graduated from Duke University in 2011. He earned Summa Cum Laude with a Bachelor of Arts degree. After Duke, Matthew went on to work for Boston Consulting Group. He then realized that his true passion lies within Recovery. His vision is to save a million lives in 100 years with a unique approach to recovery that creates a supportive environment through trust, treatment, and intervention.
Our Sponsors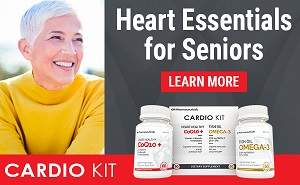 Cardiologist Developed and Recommended
---
Your ad could be here.
About
This top-ranked site now has over 4,000 pages of humor, nostalgia, senior advocacy and useful information for seniors 50+. Updates weekly!
The daily e-zine for everyone over 50 who feels way too young to be old.
"...the perfect mix of Andy Rooney, Dave Barry, and Garrison Keilor, combining knee-slapping humor with useful information and genuine compassion."
Retired.com
"Thousands look to and trust Suddenly Senior. Other Websites pale in comparison to the real-life, intimate look into senior lives. What sets apart Suddenly Senior is its blistering honesty and its incomparable encouragement. Millions need guidance."
Suzette Martinez Standring
"Best Senior Site ever on the Web! Great, up-to-date information on how seniors can save money on drugs. Wonderful nostalgia. Hard-hitting senior advocacy pieces that get read in high places. Wonderful humor. It's all at Suddenly Senior."
Alexa.com
KUDOS
Now read by 3.1 million in 83 newspapers from Florida's St. Petersburg Times to the Mumbai, India News.