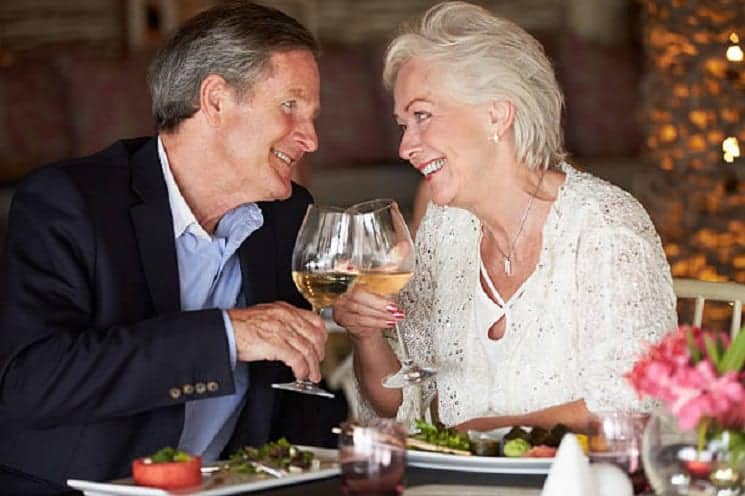 For the senior who's about to re-enter the dating game and need dating techniques, tips, and advice
Here is advice from Rachelle Zukerman.
Look for Other Singles Right Under Your Nose
Men and women go to the same places. If you are female, visit your regular haunts at different times to find out when most men drop by. I learned from "casing the neighborhood" in this way that on weekday mornings, my local coffee shop is full of men eating hearty breakfasts. On Saturday mornings, my supermarket is a virtual cornucopia of men.
If you are male, go to places where women participate in the things that you are passionate about. For example, join a sculpting class (after you have confirmed that it includes women in your age group). If you don't meet anyone special, nothing is lost because the activity was rewarding enough.
Note: Men at the supermarket or women in a class don't always have their antennae up. You can't hit them over the head with a two by four, but you can talk to them.
Talk to Strangers
Our parents warned us about talking to strangers. Trust me — by age 50, you can tell the difference between the good guys and the weird guys.
Try complimenting a certain someone's taste (but make it genuine): "That is a great shirt! Where did you manage to find it?" Or be politely curious: "Your accent is charming. Do you miss your homeland?" Avoid questions that can be answered with a yes or no. Smile.
Have a "Name Card" Ready
Keeping the conversation going shows your interest. We are drawn to people who show that they like us. Taking the initiative in this way is especially useful for men who are "out of practice."
Be prepared with a "name card," a tasteful business-type card with only your name and telephone number or e-mail address printed on it. After a few minutes of conversation, get your card into his or her hand.
For example, you might say, "If you want that list I mentioned (local gardeners, thrift shops, galleries, etc.), give me a call." Or try wrapping up the conversation with, "Perhaps we should continue our conversation on another day. Here's my card."
If you run into the same gentleman or lady a number of times and have a series of friendly conversations, be bold. Ask him or her to be your guest (the term "guest" prevents uncomfortable moments when the check arrives) at an event. The one who initiates an encounter throws a "life preserver" to a shy or "out of practice" single. Now go for it!
---
Ilana Arazie of the thirdage.com staff writes about where to meet Mr. or Ms. Right. Read on:
Singles, open your eyes
"In this day and age," say, authors Elina and Leah Furman, "the only places barren of romantic possibility are the gynecologist's office and the sperm bank."
Here are some creative ideas for making a love connection:
Activity Attraction
Go on an action-filled group excursion. You'll be surprised at how many 40+ eligible singles are discovering that adventure can stimulate a new love.
Fine Partying
Schedule a semi-intimate dinner party of your peers and their eligible bachelor friends. On your invitations make it clear that all guests must bring one or two single friends. Then Set Your Table for a Tryst.
Online Rendezvous
More and more singles are finding true love online these days safely and easily. Place ads in as many online personals as possible. Start by checking out ThirdAge's Personals. Your email box should get flooded with notes from potential companions in a matter of hours.
Bold Moves
Be proactive. The rules have changed, and women especially need to take the initiative to approach singles they find attractive. Here's one woman's story, as told to the Furmans, authors of "The Everything Dating Book" (Adams Media Corp., $12.95):
"My girlfriend dragged me to a boring, stuffy wine tasting. I did see one cute guy in the crowd and walked over to listen to him and his friends making polite conversation. I then told the most outrageously risqué joke that left them speechless. Suddenly, I heard this loud, enthusiastic, reverberating laughter! It was my cute guy. After 10 years of marriage, he still claims I won his heart with the nerve I displayed when telling that joke!"
---
Here is advice from Terri Arnold (Spicy Grandma)
ONLINE DATING TIPS
Never give out your real email address until you are sure the other person can be trusted. Here at Spicy-Senior-Singles.com, we provide you with an anonymous email to safeguard your identity until you are ready to reveal your private email address.
Do not be too specific about where you live. List a region instead of your exact location.
Be careful with your email signatures. Many people have signature lines that list business and personal information such as addresses and phone numbers. Make sure not to include this in your dating emails.
Do not lie about your age or your physical appearance. You would want others to be truthful about these factors and the truth will show if and when you meet in person.
If someone with whom you have been communicating does not send a photo when requested and makes excuses to avoid a personal meeting, you can be sure something is wrong. He or she has probably lied about age or appearance or is not sincere about their intentions.
When you are finally ready to meet, make sure the meeting is in a public place. Have all the pertinent facts about this person and advise them that you have told a friend about the meeting.
Also, arrange with a friend that you will phone at a certain time – and again advise your date that you will be doing so.
Never provide financial details to a potential date. Do not give out details about your salary, investments, credit cards or savings. Anyone who presses for this information should be not be considered as a potential date.
If a potential date requests financial help with bills or family problems or asks for expensive gifts, drop him or her immediately.
Once you are regularly corresponding with a potential date, take it slow! I would not trust a man or woman who wants too much too soon and is quick to declare undying love before a face-to-face meeting.
Dating Profile Tips

The most important is to post a photo. You will receive a much greater response if you do so. Profiles with photos are viewed approximately ten times more than profiles without a photo.
Make sure your spelling and grammar are correct. Errors in spelling and grammar make a very poor impression.
List all interests and hobbies. You will then be more likely to connect with someone who likes to do the same things you do.
Decide what kind of relationship you are seeking. Is it a committed relationship, casual dating or a pen pal? Be clear about this in your profile so you will attract the kind of person with the same priorities.
Try to fill in all profile questions. Too many 'I'll tell you later' will make you seem evasive.
When describing your interests, try to list those that would make you stand out from the rest. Do not write how much you like walking on the beach at night or love laughing. Those have been done to death.
Review your profile before posting to make sure it says what you want it to say.
AGAIN, post your photo to maximize your responses. Aren't you more likely to respond to a profile with a photo?
Our Sponsors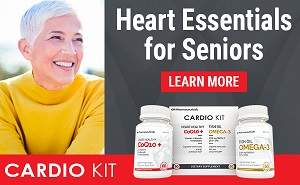 Cardiologist Developed and Recommended
---
Your ad could be here.
About
This top-ranked site now has over 4,000 pages of humor, nostalgia, senior advocacy and useful information for seniors 50+. Updates weekly!
The daily e-zine for everyone over 50 who feels way too young to be old.
"...the perfect mix of Andy Rooney, Dave Barry, and Garrison Keilor, combining knee-slapping humor with useful information and genuine compassion."
Retired.com
"Thousands look to and trust Suddenly Senior. Other Websites pale in comparison to the real-life, intimate look into senior lives. What sets apart Suddenly Senior is its blistering honesty and its incomparable encouragement. Millions need guidance."
Suzette Martinez Standring
"Best Senior Site ever on the Web! Great, up-to-date information on how seniors can save money on drugs. Wonderful nostalgia. Hard-hitting senior advocacy pieces that get read in high places. Wonderful humor. It's all at Suddenly Senior."
Alexa.com
KUDOS
Now read by 3.1 million in 83 newspapers from Florida's St. Petersburg Times to the Mumbai, India News.